Are you wondering what the future of real estate technology looks like? Find out the new technology trends that will dominate the next year or two.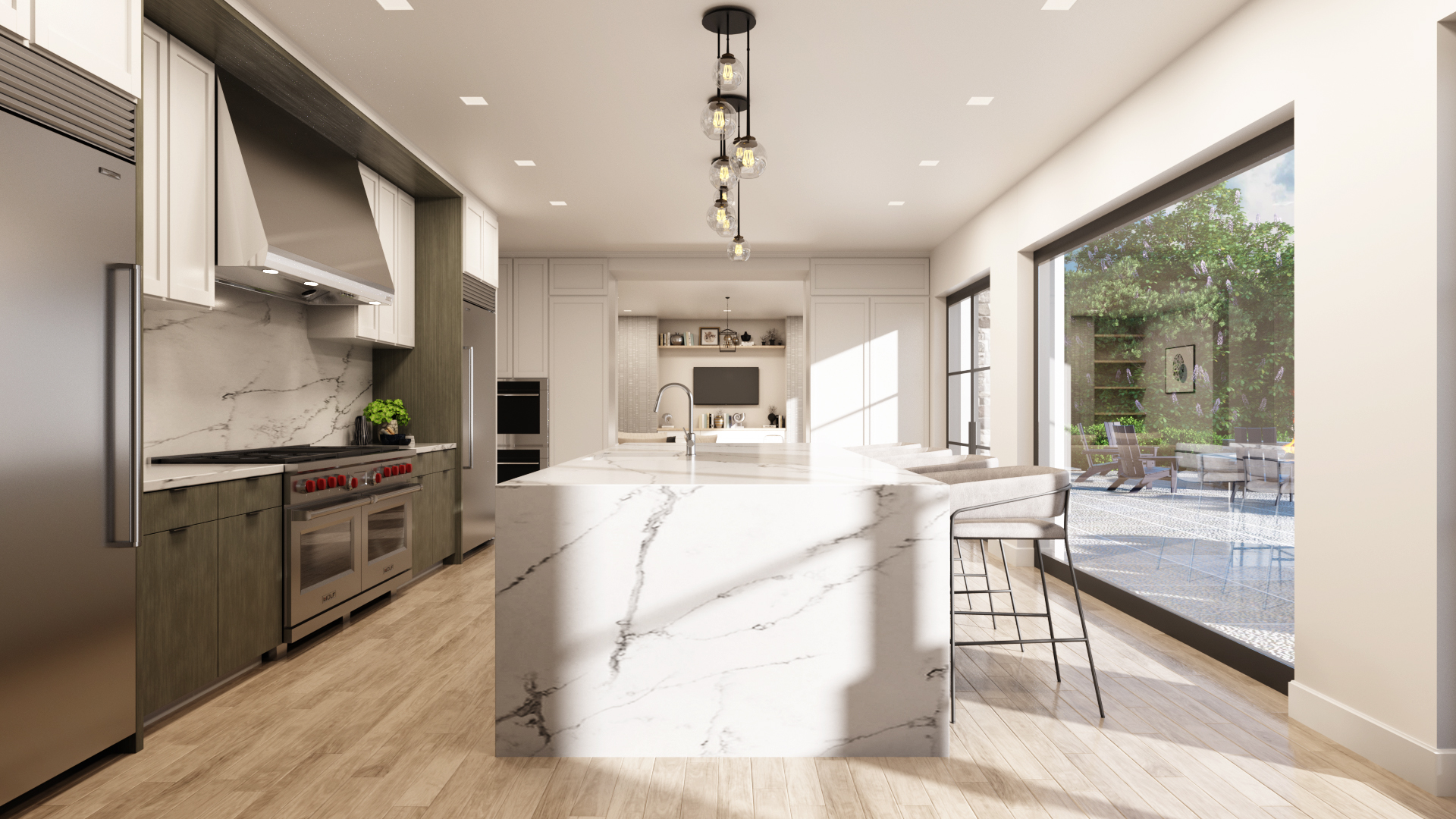 Technology has a lot of exciting new developments for many industries. The future of real estate is particularly bright.
Imagine giving buyers the opportunity to do a walkthrough of your building before construction begins! As you might imagine, this can cut down significantly on the time between when construction is finished and when you find a buyer. In fact, it will often reverse the order of those two since you may find the buyer first.
What would that do for your bottom line?
Let's take a look at the exciting prospects of the future here!
Smartphone Apps
Different apps have different applications in real estate. Some apps are designed to help realtors have easy access to all a property's details. Others allow buyers to tour a property that interests them without having to physically visit.
All of them have one thing in common — they streamline the real estate sale process and help close sales.
Realtors can be more effective when they can access all the information they need, schedule inspections, and more right from the palm of their hand. Buyers are able to save time and narrow down the properties that interest them without having to physically visit each one.
In fact, as you'll see through the rest of this article, the possibilities are so exciting that many buyers may simply scroll past a listing that doesn't let them preview the home first. You don't want that to be your listing.

Virtual Reality
What if you wanted to sell a piece of real estate to someone across the country or on the other side of the world?
You could send them plenty of photographs so they can "see" what they are buying. But photos can only tell so much of the story. Some buyers may still be reluctant knowing that photos can easily hide a number of flaws.
Some people may also find it hard to truly visualize the size and layout of a building from floorplans and photos. They'll want to see it more completely.
You can do that now by borrowing virtual reality technology from gamers. You can create digital worlds to fight dragons and bad guys. Why can't you create a digital world based on real life?
Using 360-degree videos, it's rather simple to create a virtual reality scene for potential buyers to explore.
3D Renderings
What about if the building doesn't even exist yet? You won't be able to take a video if it hasn't been built. Is it possible to show potential buyers a future piece of property?
Yes! Technology has an answer for this too.
From the architectural drawings for your project, it's possible to create photographs that accurately represent what the property will look like. The digital environment is enhanced by stylish furnishings that will help buyers envision what it will be like to live in the home.
This is called staging and is key to selling real estate. When buyers can imagine themselves living in a home, they're ready to put a downpayment down. With 3D rendering technology, you can help them envision the home before construction even begins.
3D Animations
Want to take things to the next level? As we mentioned earlier, photos are a useful tool when selling real estate, but they can't replace physically visiting a home.
3D animations are another tool you can use to further pique their interest.
Animations do more than just provide a visual, they tell a story. Like 3D renderings, the model for the animation is based on the architectural plans. Choose materials and other staging items to be added to the animation scene.
An animated movie is made up of anywhere from 12-60 images per second. Your real estate animation uses the same concept and will use hundreds of images to create a video scene that walks the potential buyer through the property.
Add a bit of music, storytelling, and immersive content to really draw the viewer into the scene. You'll have buyers fighting over your buildings before you even pour the foundation!
Virtual Tour
What if you want your prospective buyers to have more control over their environment? Perhaps they want to linger in a certain room or change the furniture to something more to their liking.
They can do that with a virtual tour.
This is similar to the virtual reality tool we mentioned earlier. However, like with 3D renderings and animations, the virtual tour can be created from architectural plans, offering another option for buyers to view a property before it's built.
The link can be shared through the cloud and downloaded. Then the viewer can view the tour on a computer, mobile device, or tablet. 360 videos allow the viewer to turn around and move from room to room. Virtual tours also include staging so the potential buyer can visualize the home with furniture and more easily imagine living there.
Whether across town or around the world, potential buyers can tour your property well before you put on the finishing touches.
The Future of Real Estate Is Virtual
Things move quickly in the real estate world. Those who don't move along with them will get left behind.
Digital visualizations are firmly planted in the future of real estate. Whether through 3D renderings or full-on virtual tours, buyers can tour homes without leaving the comfort of their own. They still can't touch, hear, or smell, but digital options are a huge time-saver as they only have to visit the homes that pique their interest.
And the advantage for real estate developers is undeniable. These virtual environments make pre-construction marketing far more effective. Having your buyer lined up before you even finish construction will drastically boost your business.
Ready to start taking advantage of this incredible technology? Contact us today! We can help you create high-quality digital worlds for your projects that you can show your potential customers.