Trends in home buying have changed in recent years, as fewer young people have the funds to buy their first homes. Still, there are lots of first-time buyers out there: almost 1.8 million in 2016 alone. Many of these young, first-time buyers will look to technology to help them choose the right home. Are you up to date with the latest architectural visualization techniques to capture their attention?


---


Even second- and third-time buyers can benefit from a 3D architectural visualization of a home on the market. If you feel like you're competing for a smaller pool of modern buyers, this tactic may give you the edge you need.
However, these aren't the only reasons architectural visualization is the way of the future. Here's what you need to know about why a 3D architecture rendering will give you a welcome sales boost, today and for years to come.


1. Displays better than a drawing
When looking at an architectural drawing, most clients won't be familiar with how to interpret the image. It will take some imagination on their part (and a lot of explaining on yours) to get them to understand what they're seeing.
You can avoid this difficulty by showing a 3D architecture visualization. When they think of that image compared to a blueprint they might have seen elsewhere, which one do you think will stay more impressive in their minds? The visualization, of course.


2. Resonates with young buyers
The dropping numbers of young homebuyers doesn't mean you shouldn't try to appeal to them. It just means there's a smaller pool of young buyers to compete for — but an architectural visualization can help captivate their attention.
Any buyer who's a millennial or younger will be very familiar with 3D images. They'll feel comfortable with technology, and will likely want to buy a home from someone equally as comfortable with it.
By using a 3D architectural visualization, you can show that you're up on the latest tech and trends. This helps instill trust in younger buyers, as well as helping to show them the home.


3. Saves money
It actually costs a lot less to make a 3D architecture visualization than it does to pay for new sketches and blueprints. Why not use the technology that lets you save, while appealing to more buyers?
You can reinvest those savings into marketing methods or other ways to reach buyers.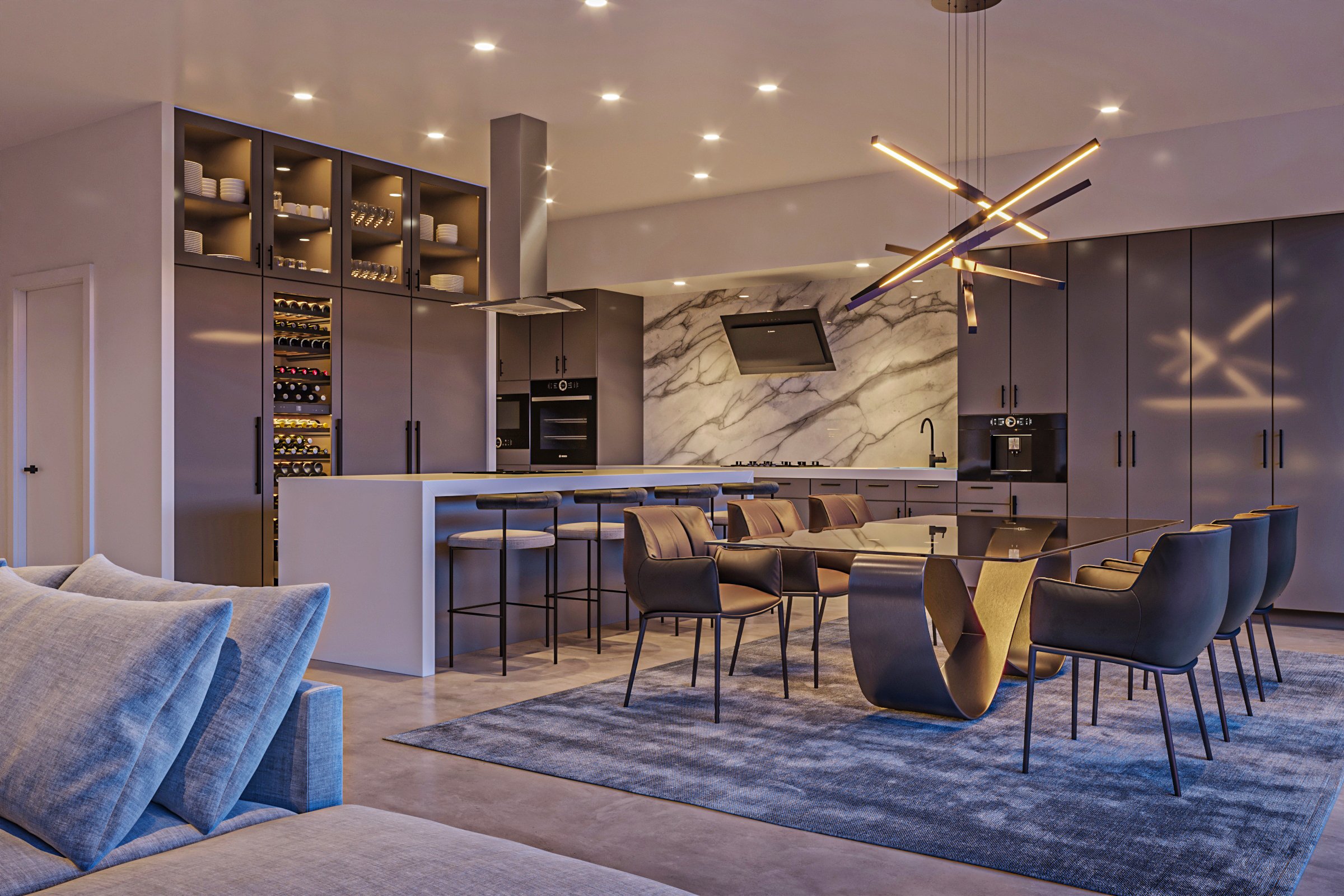 4. Streamlines the buying process
Buyers are often overwhelmed by the complexities of the buying process — even if they've done it before.
A 3D rendering can be conveniently sent and viewed digitally. It may save your clients a trip, or put their minds at ease after long sessions of examining blueprints. By reducing their stress, you show that you're the right developer for their needs.


5. Builds a great portfolio
Clients don't just want to see the home they might be buying. They often want to see examples of your past work, too, so they can tell that you're reliable and consistent.
Using architectural visualization allows you to build up an impressive portfolio. You can put past renderings on your website or send them directly to clients, so they can see what you're capable of. This also helps boost trust in your abilities to provide what buyers want.


6. Creates a genuine experience
With a 3D architecture visualization, your buyers can feel like they're "in" the home. This compelling, "real" experience makes them feel more like they know what they're getting into — which can mean a new sale for you.
With a 3D experience, you create a memorable moment that lets buyers imagine themselves living in the home. This can help sway their decision toward buying.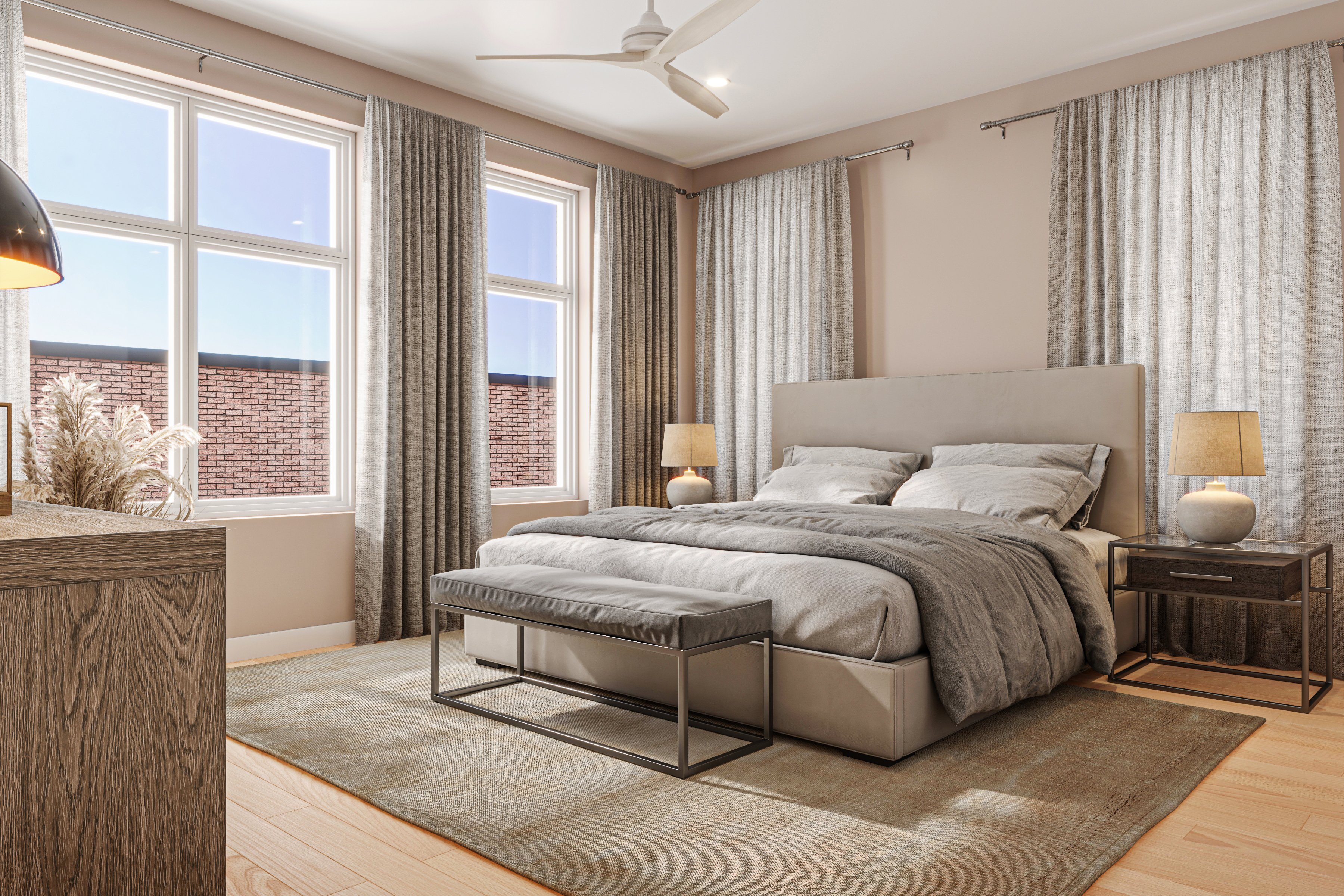 7. Builds online content
In addition to current prospective buyers, attracting new buyers is important. Today and in the future, that marketing will happen primarily online.
3D renderings give you something valuable to post on social media and your website, attracting even more potential buyers.
Gorgeous designs are a great way to spread the word online about what you offer. People may share rendering images directly from your Facebook or Instagram profiles, for example. This can get your business in front of a host of new clients.
Developers who don't adopt these modern marketing methods will find themselves falling behind in sales. The future is now — so don't wait to create excellent social media marketing content.


8. Prevents mistakes
Architectural visualization comes in handy when you're showing designs to prospective buyers. However, it can be just as useful for preventing mistakes before a home goes up for sale.
With 3D renderings, you can see structural problems more clearly than you can on a blueprint. Small details that could become big problems will become obvious. The realistic visualization doesn't just help buyers — it also helps you.
With visualization, you can catch small problems before they become big ones. Don't wait until it's too late to turn back. Make a rendering early, and prevent losing funds due to issues that arise after construction starts.


9. Puts you ahead of competitors
You sell houses. So does the competition. How can you stand out? By having tech tools they don't.
A 3D architecture rendering can look cutting-edge to buyers, since not all of your competitors will use the technology.
You'll communicate your projects in a modern, high-tech way, which proves you know something the competition doesn't. If buyers notice that other developers don't have the same technology that you do, they may start to wonder what else those developers are lacking.


Ready to get started with architectural visualization?
At all steps of the building and selling process, architectural visualization will help you. That's why in the future, no developer will want to work without this technology.
Adopting it early shows that you're ahead of the curve, and can give you an advantage. You'll enjoy fewer mistakes, better marketing, and more buyers. Why not get started now?
When you're ready to give the future a try, check out our 3D rendering services!