What is an Architectural Feasibility Study?
An architectural real estate feasibility study helps our clients assess the merit of a potential real estate investment. It helps you determine whether there is a market for the idea, whether the idea is financially viable, and whether or not the investment as a whole is worth the time.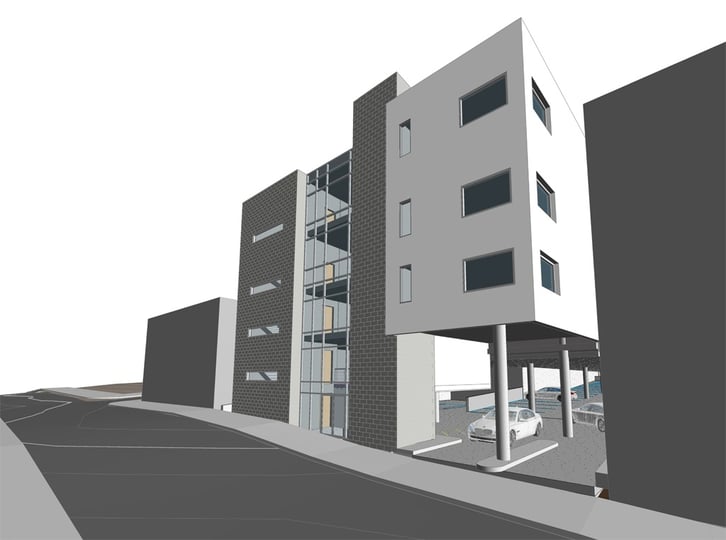 A real estate feasibility study is a must before moving ahead with a real estate project, and you should work with a team that has the equipment and resources to maximize project efficiency. A preliminary feasibility study should be done at the idea stage of a project and should be validated once concept design is completed. It can again be validated after the design is complete.
Step 1: Understanding your real estate location
Typically a client will call in with a lot or building in the city they are looking to purchase. At this point we start our research. The first step of a good feasibility study is to understand the location and other construction occurring in the area. By looking at the Philadelphia zoning codes, this will tell us what can be built by right, meaning without a variance. Most developer clients are currently having us look at things "by right" because of the extended time it takes to get a zoning variances and approval.
Once we
analyze other projects
in the area, we can advise on the most return on investment for a project, whether containing "by right" or strategically suggesting variances, best suited for the project.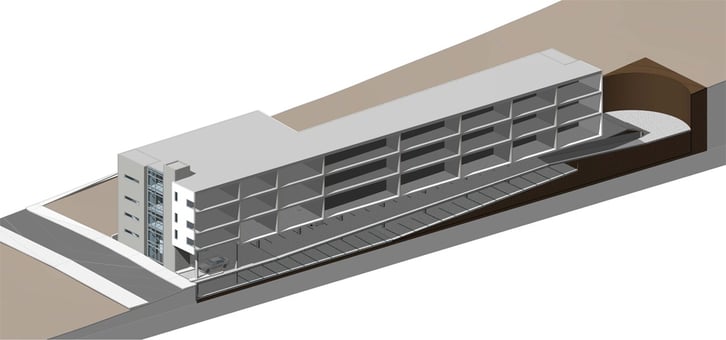 Pro Tip #1 Clarify lot dimensions
Look up the size of lots by using multiple sources, such as the Philadelphia Stormwater Map. You can type in your real estate project site location in the top right. You can use the measure tool in the top right to draw over the boundaries of your specific site. It is not 100% accurate but it is typically within inches of the zoning deed. This will help with understanding the square footage of the lot and that will then be used to start drawing up massings of your site.
Step 2: Determining the Massing of your Real Estate Project By Right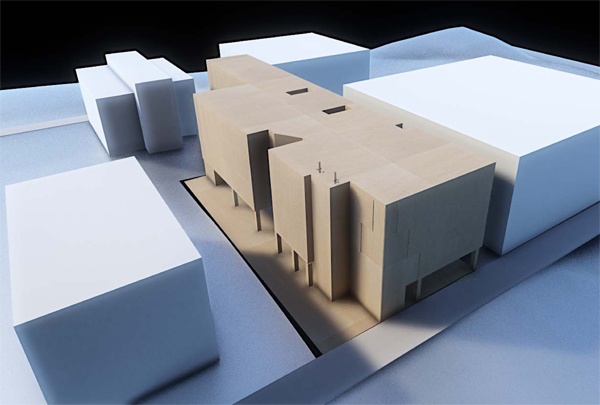 The next step of a feasibility study is to lay out the building massing. After defining the site parameters from the zoning code, such as set backs, open air etc, we would draw up an existing massing. The 3D site plan of the building massing will start to allow us to determine the best layout for your project. The 3D massing will include the building foot prints on all floors, max buildable height, and buildable open area. This is where your real estate project starts to come together!
Step 3: Draw unit counts, overall floor plans, and elevations

Once you have the building massing, it is time to get more detailed. A proper feasibility study will have all of the units drawn within that massing. With just 1 line separating units, this is not a schematic design exercise. A feasibility study's purpose is to get a rough idea of project scope. Once the units are placed, elevations and building penetrations may be added. Once the massing has detail, it is time to create the package.


Pro Tip #2 - Use an architecture firm that operates in 3D
You must work in 3D to achieve all design possibilities. If you are engaging a firm that is not utilizing 3D design software, you are missing out. We have enabled our clients to gain millions of dollars by seeing the project from
ALL
angles and finding lost space. Ask your design firm what software they use. The only true design software available at the moment to maximize your initial real estate investment is
Revit
and
ArchiCAD
.
Real Life Example:
Below you will find an image of a feasibility study that occurred for one of our clients. We were asked to take a second look at a design that a previous architecture firm had created. By utilizing the power of 3D software and systems, we were able to find an addition 650 sq feet in a carriage house design which contributed to an additional $162,500 sales price.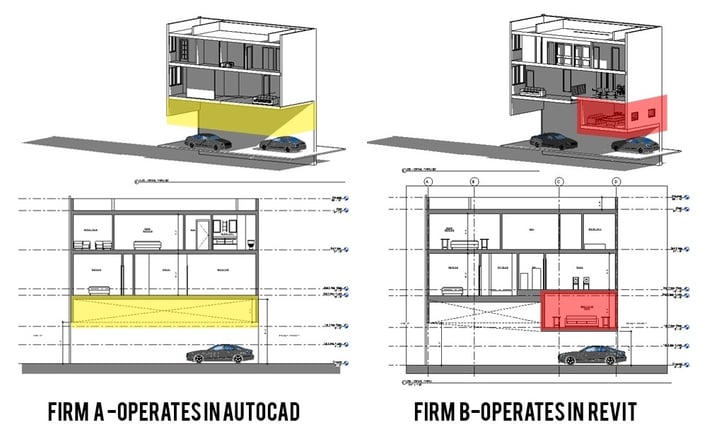 Step 4: Assembling the Feasibility Package for Investors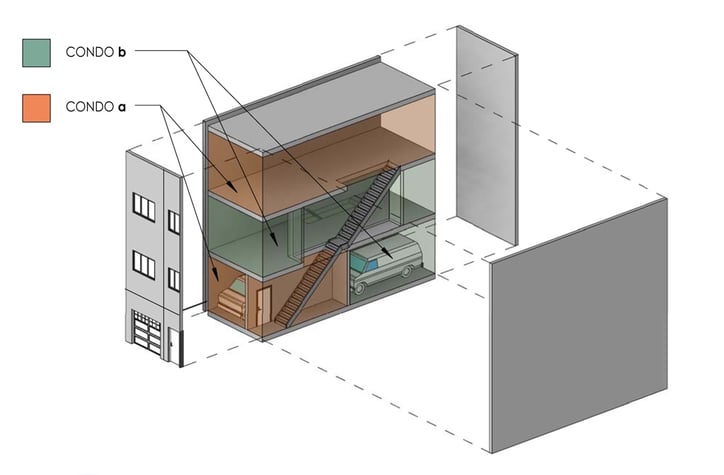 The next step is making the package look pretty and getting the data infront of prospevtive investors. A great study of the project will have visuals, massings, and data to sell to potential investors. Sometimes the project could be all one person, but 90% of our clients are joint venturing with banks, investors, and other developers. We highly reccomend that your package has 3D visuals to showcase as well. A typical feasibility study package can range from 5 to 20 pages in depth.
Frequently Asked Questions
What is the cost of a feasibility study?
A typical study can cost between $1,000 up to $20,000 depending on the scale and complexity of the project.
A feasibility study can take a day up to weeks to complete depending on the scale of the project. Reach out to us and we can help you determine the timeline of getting your project started.
When getting a feasibility study complete, you will want to have your deed ready to go for the most accurate representation. It is needed when drawing your potential building lot in the computer. It is not needed, but it will help with the overall accuracy of the design massing.


Typically you will need some sort of deposit to engage an architectural firm to complete the drawings. Our firm usually asks for 1/2 payment up front and 1/2 due upon completion. If the job is larger there may be multiple draws due upon agreed upon deliverables.