The Value of Creating a 3D Floor Plan
At Designblendz, we always have focused on delivering value to our clients. 3D floor plans are the most cost-effective way to pre-sell your real estate. It gives the homebuyer the ability to picture themselves and their furniture in the layouts of the design. This is the value pre-construction marketing is bringing to the industry. It pushes for quicker, more effective visuals instead of the boring black and white floor plans.
See more of our examples in our Portfolio!
Working with Designblendz
Ready to get started? Hit the 'Contact Us' button in the top right to fill out your project form. A Designblendz Visualization designer will confirm your order and obtain all drawings and material specification information. Being a Design team, we can do the leg work if you're not sure what colors to pick or you can select general palettes from our Material Design Kits.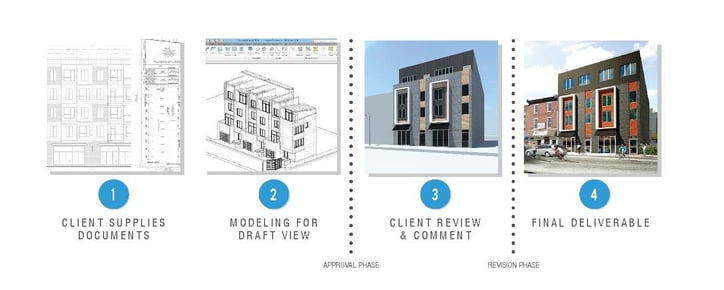 Step 1: Send us your Files (CAD, PDF, or 3D Models). * 30% discount if you have an existing 3D Revit model
Step 2: We create the 3D Environment and return to you multiple draft camera views for review.
Step 3: We apply the materials and render the image in our base render engines.
Step 4: Once all appoved, a little touch up and staging paint the scene behind the 3D Floor Plan.
Step 5: We deliver the final 3D Floor Plan digitally