What is the difference between a 2D and 3D floor plan?
There are two basic types of floor plans that are produced out of our office. The first is a 2D rendered plan. This consists mainly of taking an AutoCAD drawings or PDFs and adding in 2D textured images below the line work. We clean up the floor plans, add text and sometimes written dimensions, and send back a JPG image for your use in real estate marketing.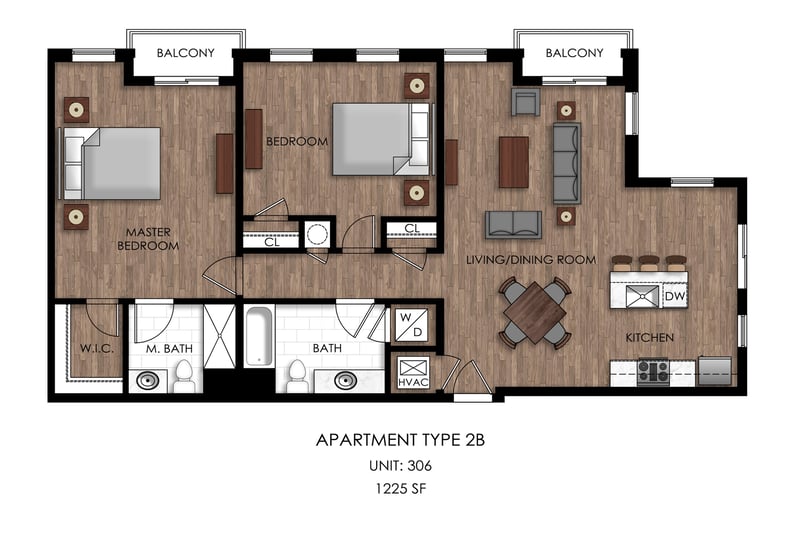 3D floor plans show much more detail and depth than 2D ones. It isn't needed in every project, but for larger real estate projects, and higher-end homes, it is a must. You will see in the example below, that we can get into more staging options as well as more depth and shadow.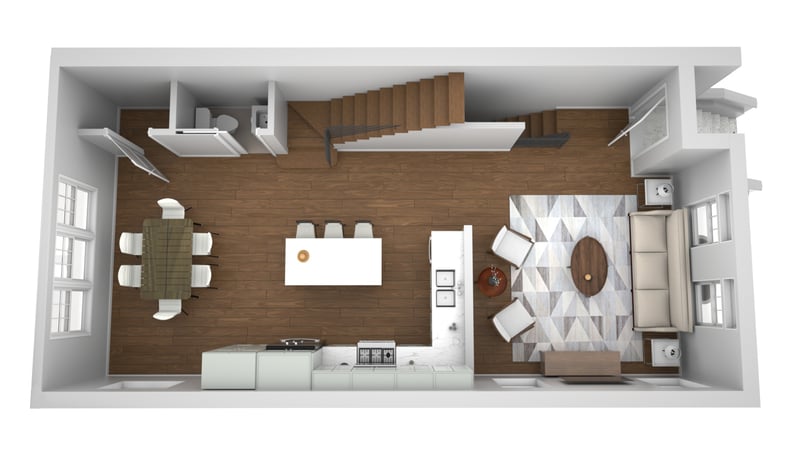 2D and 3D floor plans are the most cost-effective way to sell your real estate, whether it is an existing space or is still being constructed. They give the homebuyer the ability to picture themselves and their furniture in the layouts of the design.