The architectural landscape has seen a myriad of transformations over the years, from the drafting tables of the Renaissance to the 3D modeling software of today. As we stand on the brink of a new era, artificial intelligence (AI) is paving the way for an architectural revolution, promising to reshape the way we design, visualize, and construct our built environment.
What is AI?
Artificial Intelligence refers to the simulation of human intelligence processes by machines, especially computer systems. These processes include learning, reasoning, and self-correction. As AI becomes more sophisticated, it's finding its way into various fields, including architecture.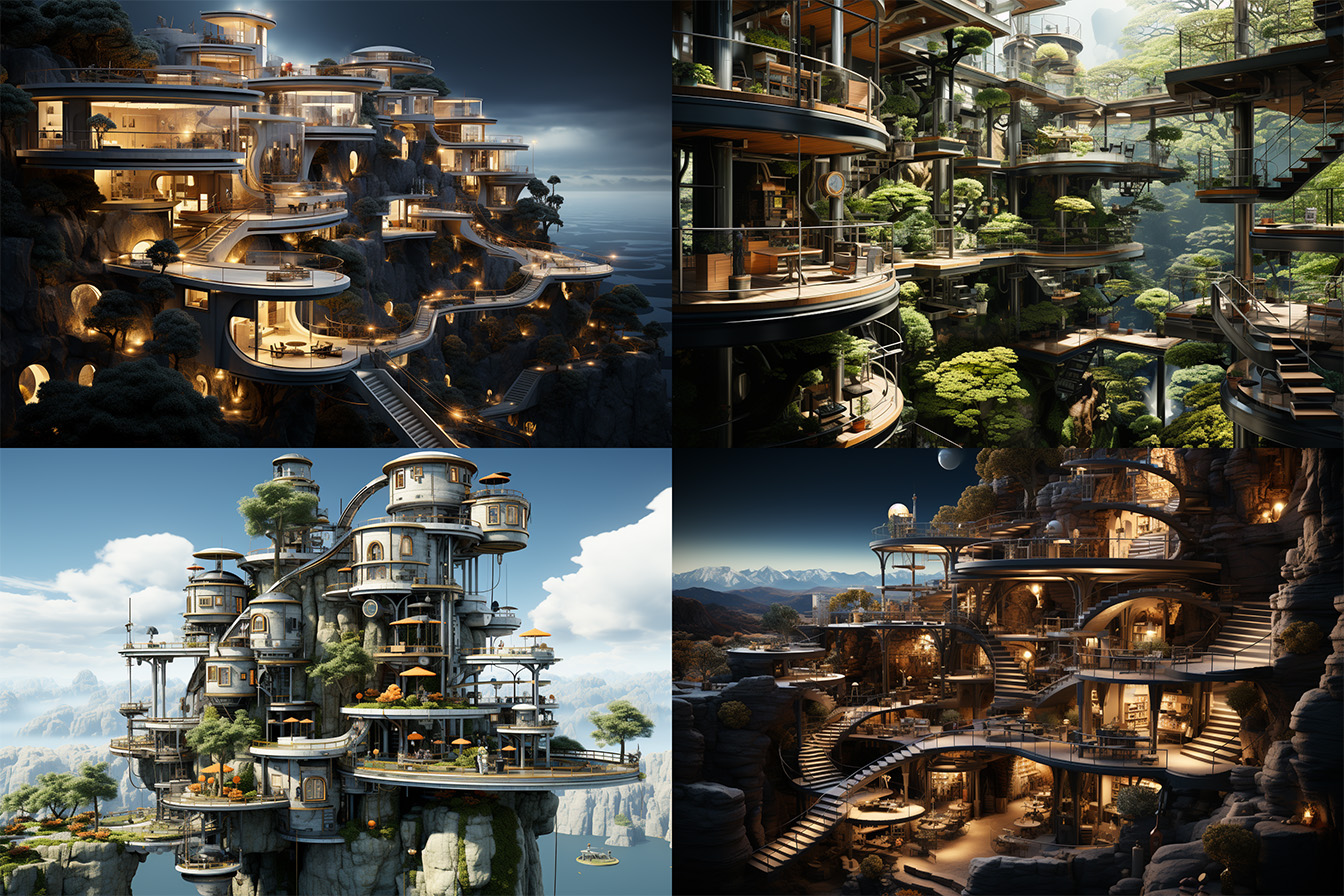 How is AI Changing Architectural Design?
Automated Design Process: Generative design, powered by AI, allows architects to input specific design parameters such as material types, costs, and spatial requirements. The software then generates numerous design variations, providing architects with a wide range of options that would have taken weeks or even months to conceptualize manually.

Optimized Structural Analysis: AI can predict structural challenges in the early design phases by analyzing data and offering solutions to potential problems. This ensures that designs are both aesthetically pleasing and structurally sound.

Energy Efficiency and Sustainability: Through machine learning algorithms, AI can analyze a building's energy consumption patterns and recommend design tweaks to optimize energy efficiency. This not only reduces environmental impact but also cuts down operational costs in the long run.

Enhanced Visualization: Virtual Reality (VR) and Augmented Reality (AR), integrated with AI, can offer immersive experiences for both clients and architects. This enables a better understanding of how a building will look and feel even before the first brick is laid.

Predictive Maintenance: Post-construction, AI can play a crucial role in the building's lifecycle by predicting when certain components may need maintenance or replacement. This proactive approach can save time and money and ensure longevity.

Integration with Smart Cities: As urban areas become smarter and more interconnected, buildings designed with AI can seamlessly integrate into the larger urban fabric, communicating with other structures and optimizing resources at a city-wide level.

The Human Touch
While AI offers unprecedented advantages in the realm of design and construction, the essence of architecture remains deeply human. Architecture is as much about emotion, experience, and context as it is about form and function. AI is a tool, and like all tools, its true potential is realized when combined with human insight, creativity, and empathy.
Challenges Ahead
The integration of AI in architecture does come with its challenges. Data privacy concerns, potential job displacements, and the steep learning curve associated with new technology are issues that need addressing. It's crucial for architects and industry stakeholders to navigate these challenges responsibly while embracing the opportunities AI offers.
Conclusion
The fusion of AI and architectural design is not just an exciting development but a necessary evolution. As architects, we are at the forefront of shaping the future of our built environment. By harnessing the power of AI, we can create spaces that are not only efficient and sustainable but also resonate with the human spirit.
The future of architecture is a symphony of human creativity and machine precision. And in this future, the sky's the limit.