If you're an interior designer looking to enhance customer experience through the use of 3D rendering and modeling services, you're in the right place. When looking to attract customers, you must understand what interior design rendering is and how it will benefit your business.


---

An interior design rendering explained:
An interior design rendering consists of a scale drawing of the proposed design. Interior design renderings show you the position of the structural components, furniture, and appliances in your proposed space.
Interior designers commission photorealistic renderings to show clients what the end product will look like. Today, commercial interior designers use architectural rendering products to make their presentations understandable and factual. Architectural renderings are photorealistic images of projects not yet built, such as shopping malls, offices, restaurants, and hotels.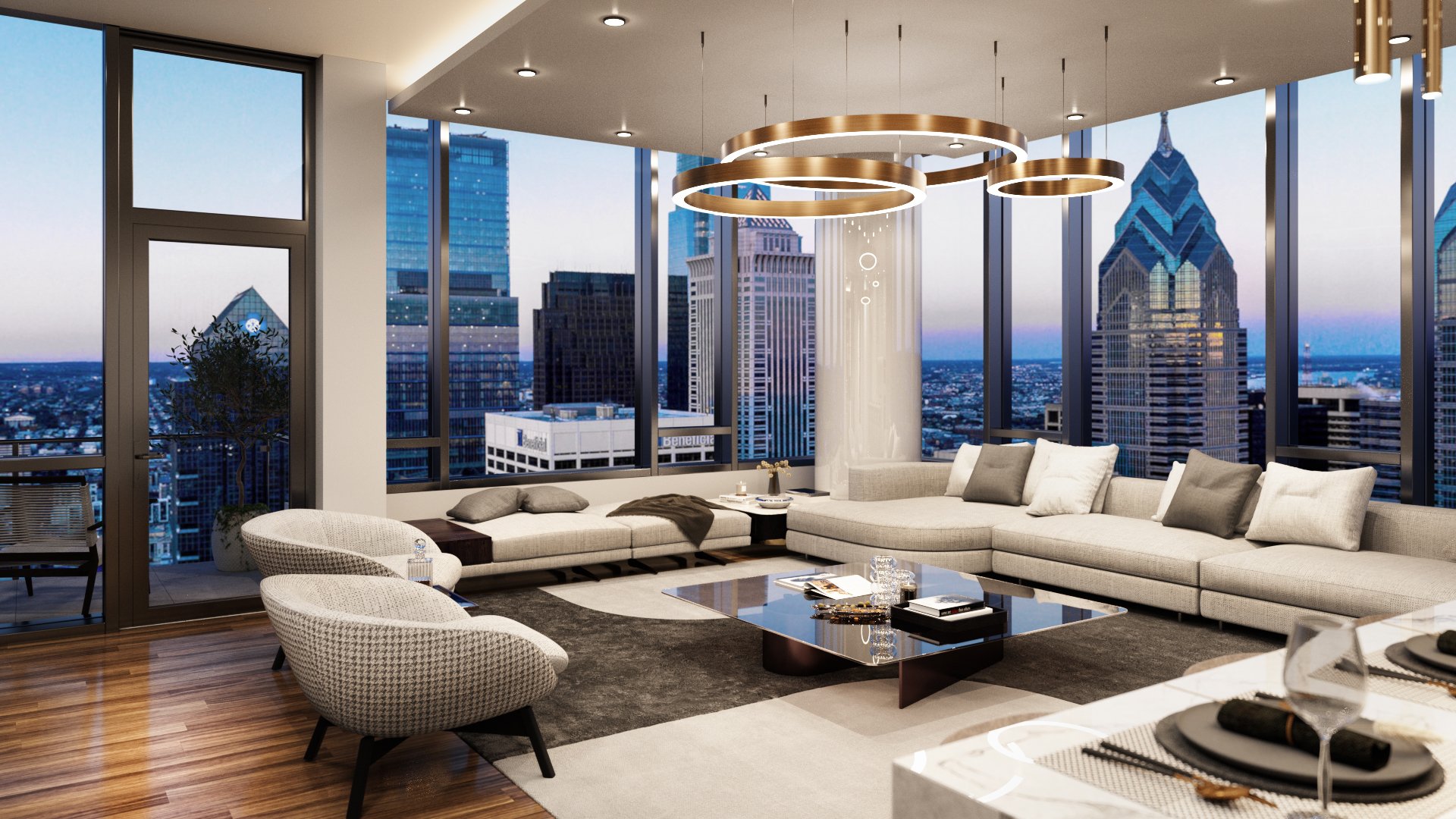 Advantages of 3D renderings for interior designers
3D rendering interior design services allow you to showcase your and the client's ideas instantly in a compelling way. Realistic renderings created with 3D computer-generated imagery enable interior designers to depict realistic renditions of desired outcomes.
Benefits of using renderings in interior design include:
Saves time and money:

3D renderings enable a designer to identify possible mistakes in a layout and changes they would make before completing the final product. Subsequently, the manufacturer, customer, and designer can all approve the final outlook before beginning production work.

Allows for straightforward explanations:

Transcend language barriers and written and verbal descriptions with detailed renderings of imaginary interiors on a virtual screen.

Use comprehensive 3D imagery for enhanced customer satisfaction:

With 3D renderings, interior designers can develop presentations, virtual reality views, animated videos in 3D spaces, 360-degree photos and videos, and 3D walkthroughs to connect with their audience in dynamic ways.

Ensures complete customer comprehension:

With 3D renderings, designers can illuminate real-life depictions of objects with the help of distinctive lights and shadows as well as lively hues.

Boosts marketing and sales:

3D interior renderings can positively influence stakeholders or buyers by depicting every micro detail of an interior project. As an interior designer, you can use 3D renderings for marketing both industrial and luxury residential interior projects.
Get high-end 3D interior renderings
Interior design renderings help you sell designs by effectively conveying ideas to an audience. We provide high-quality 3D rendering services through a step-by-step process of analysis, design development, renderings, and ongoing accommodations to bring your vision to life. Feel free to contact us for more information.