Computer-generated images are very crucial since they can depict anything in its real form. Here is a guide to learn about computer-generated imagery.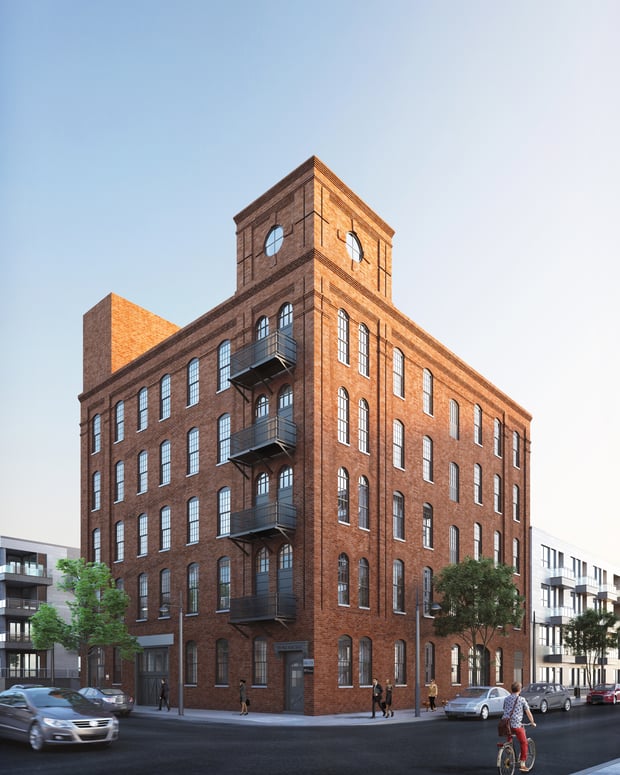 Working on a big commercial development and feeling nervous about deadlines from the bank?
The secret to successful real estate development is pre-selling. But how can you make potential buyers see how your vision will play out?
Computer-generated imagery can go a long way in sharing the finished look of your build before it's even finished. Developers have been relying on CAD drawings and renderings to coordinate project builds for decades.
But with the aid of CGI imagery, you can do more than coordinate design and construction. You can also use it to sell your properties before they're built and get the best possible price.
Let's look at how recent technology can inspire your buyers to sign that contract.
How CGI Imagery Has Changed the World
If you've seen any Hollywood movie in the last 40 years, you've seen CGI. Computer-generated animation can bring people into a whole new world in a completely immersive way. Imaging technology has become so sophisticated that we even share the feelings of animated characters.
Computer-generated imagery has a unique advantage. It can place your buyer into an environment that doesn't even exist — at least, not yet.
It can even get them excited about being there and involved in building it in reality. That's pretty powerful.
How Does Computer Generated Imagery Work
In short, designers use the vast amounts of memory and processing powers of computers to create a virtual world. By paying attention to every single detail, they create a world that often acts like the real world.
Once these details are added, computer programs create animation. They do this by moving the virtual objects based on the conditions programmed into the software.
The program stores and manages the data about every object. It stores the appearance, qualities, and dimensions. Then it uses that data to display them from any possible angle.
So, the objects don't move, per se. The program can render and display the space and all the objects within it from any perspective.
With enough detail, programmers provide a virtual tour of an apartment complex or shopping center before it has been built.
Telling a Story
Real estate professionals have been using virtual photo tours to sell properties for the last two decades. They give prospective buyers a feel for a building and saves in time-consuming showings to the tire-kicking buyers. But what do you do if the home, apartment building, or retail outlet isn't built yet?
Selling is all about storytelling. The ability to help your buyers experience how they'll feel when they're actually in that space is priceless. Telling your buyer a story about a better life once they're in that new building is the shortest route to sales.
Computer-generated photos, or CAD renderings, can tell part of the story when it comes to projects in progress. But they can't tell the whole story. With computer-generated effects, you'll find buyers wondering where to put the furniture — and that's always a good sign.
With computer-generated animation, they can walk through their new retail space. They'll become excited when seeing their own branded sign over the door. Their hearts will race when they see their company products on the shelves with 3D animation.
Residential sales is even more about lifestyle. Animated computer imagery can walk your buyers through the door of their new apartment after a long day's work. They'll see the sparkling surfaces in their new kitchen and catch the view from the window across a cityscape or well-manicured park. Buying a home is about falling in love, after all.
The New Level in Computer Generated Imagery
Virtual Reality is making headway into the world of video games and entertainment. It won't long before it makes its way into advertising and sales.
CGI imagery merged with VR tech will take real estate marketing to the next level.
At the moment, it may seem a bit amateurish. It can be difficult to take a computer-generated image and make it truly lifelike. As technology improves, the use of real photos manipulated into computer images will provide depth and texture.
Location, Location, Location
Real estate isn't just about selling space, it's about selling an environment where the buyer wants to live. Creating a desire for the buyer to become part of a neighborhood is critical in real estate sales.
Computer-generated imagery can create neighborhood tours for residential properties. This gives prospective buyers a taste of the location and how it feels. They can note the short distances to the desired shops or schools as they tour it in a virtual environment.
A tour of nearby parks and restaurants can create a desire in a buyer that wouldn't have existed without experiencing a day in that neighborhood.
Flexibility in Customization
In many development projects, especially those with ambitious price points, buyers and tenants want customization. Some want high-end finishes and even changes in floor plans.
Whether you accommodate them or not, computer-generated animation can help you plan together. You and your buyer can see how the changes will work in real life. It may even be the best way to convince a potential tenant why they don't want the bathrooms so close to the front door.
The Next Level in Real Estate Tech
Real estate professionals breathed a sigh of relief when internet listings took over the drudgery of personal showings. And the ability to market to a global audience has turned an increasingly mobile market into global buyers.
Computer-generated imagery and virtual reality have given developers and brokers a new tool to reach a larger audience of buyers than ever before.
But the latest tech has caught the attention of the biggest players in the business. That's augmented reality, which offers a truly custom experience.
Sotheby's International Realty is one of the top luxury property brokers in the world. It recently released its new app that lets its clients view a property through their smartphone lens as a finished, customized space. This technology uses photo image overlays. These images allow buyers to see their preferred finishes or personal belongings while visiting the property.
Using Computer Generated Imagery to Build Relationships
Buying and selling property is about building relationships with buyers. Part of that process is the ability to share your vision for a building project in enough detail to engage the buyer.
Computer-generated imagery can build excitement in prospective buyers and inspire them to buy into your vision by signing on that dotted line.
Contact us today to see how we can help you share your vision and get those signatures.