Urged on by the pandemic, people have started migrating to different areas all across the country. Whether it was because of work-from-home opportunities, changes in costs of living, or just a need for new scenery, city populations have changed dramatically.
Throughout this migration, there are several cities that people seem to be gravitating toward the most.
Keep reading to find out what the fastest-growing metro areas are and see if one of them is calling your name.
1. Austin, TX
When you think of booming cities, Austin should be the first one that comes to mind.
Tens of thousands of people moved to Austin in the past year, and for good reason. This metro city has won heaps of awards boasting its excellence, from the #1 city for dating to the best city for tech.
Austin has a thriving job market, diverse neighborhoods, an amazing food and music culture, and great weather. With so much to do, it's easy to see why people are flocking here.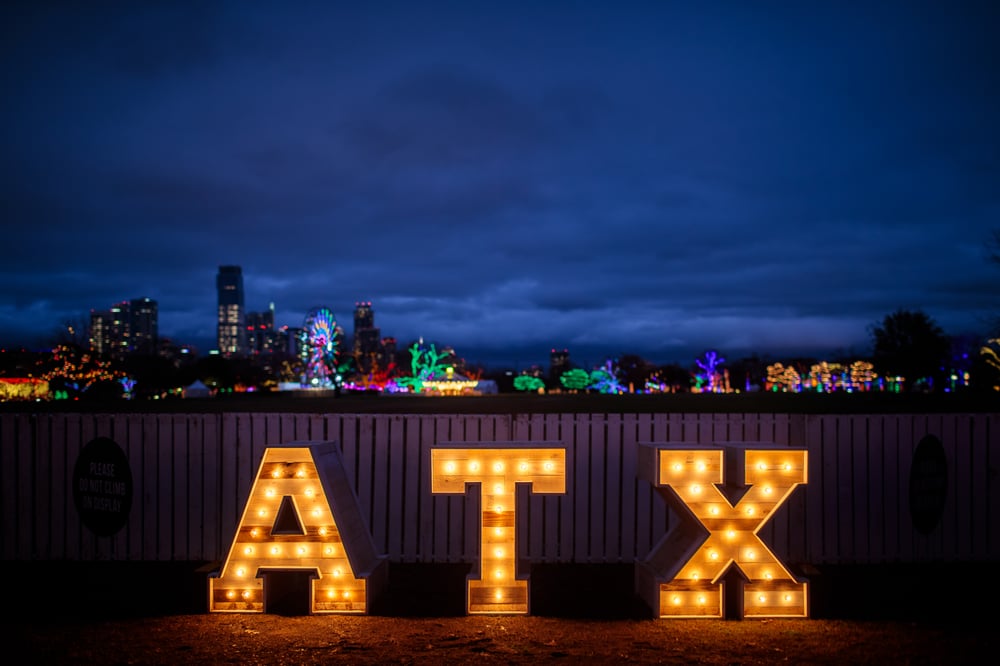 2. Raleigh, NC
Another one of the fastest-growing cities in Raleigh, NC.
Raleigh is known for its higher education opportunities and boasts fantastic schools, such as North Carolina State University, the University of North Carolina at Chapel Hill, and Duke University. Raleigh is an excellent option if you're in the medical field and looking to move.
With good food, festivals, and sporting events happening often, the area has a small-town feel with big-city passion.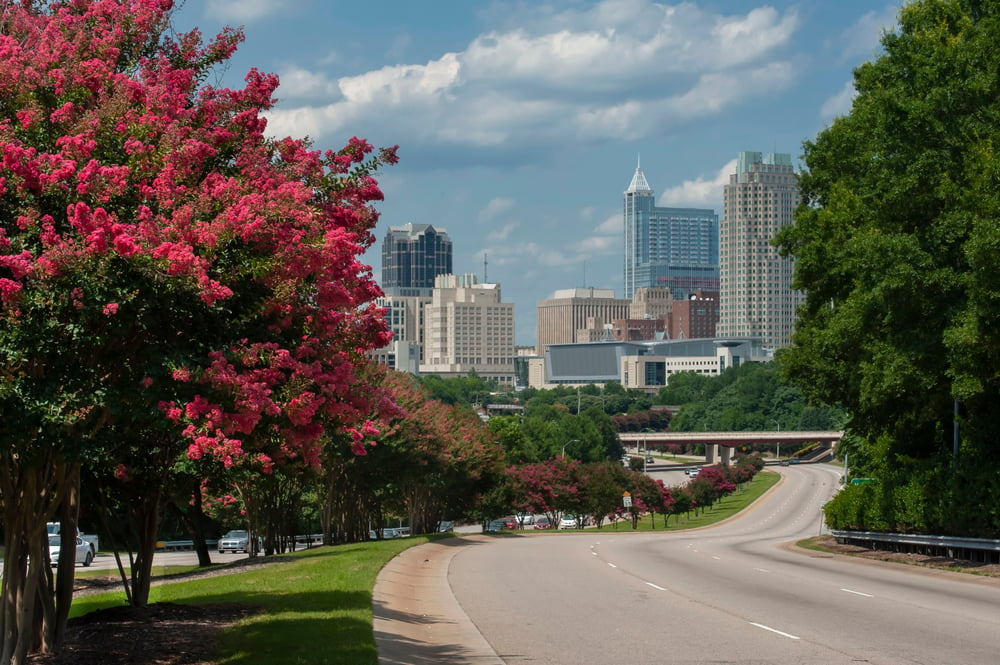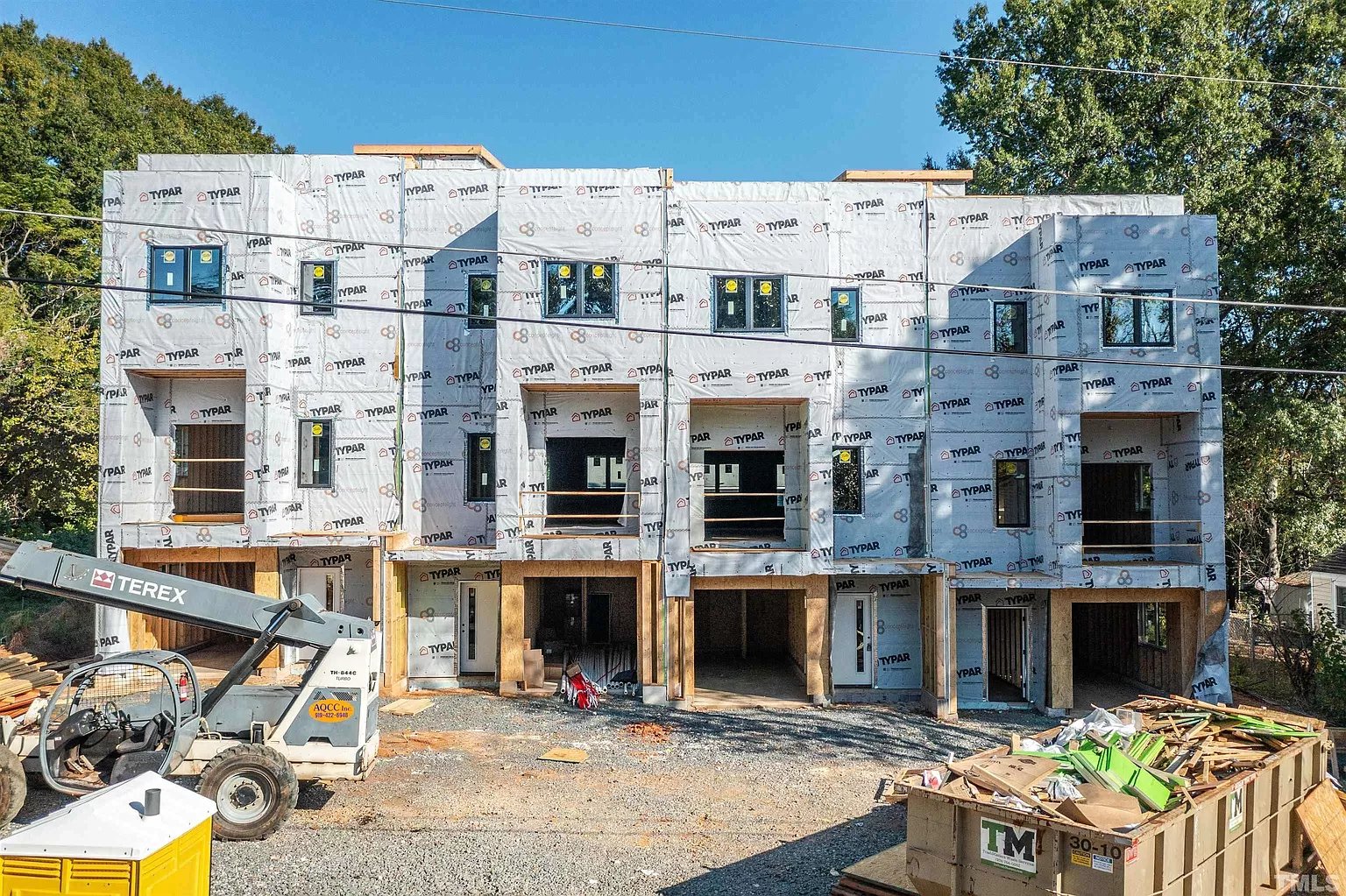 3. Phoenix, AZ
The Phoenix metro area (including Mesa and Scottsdale) is seeing many people choose to call it home these days, with a large percentage of newcomers leaving major California cities for Phoenix.
There are several reasons for this, including Phoenix's lower cost of the living, fantastic school system, and - a big perk for those fleeing places like Los Angeles - less traffic.
The fact that Phoenix offers a variety of outdoor scenery including deserts, beaches, and mountains doesn't hurt either.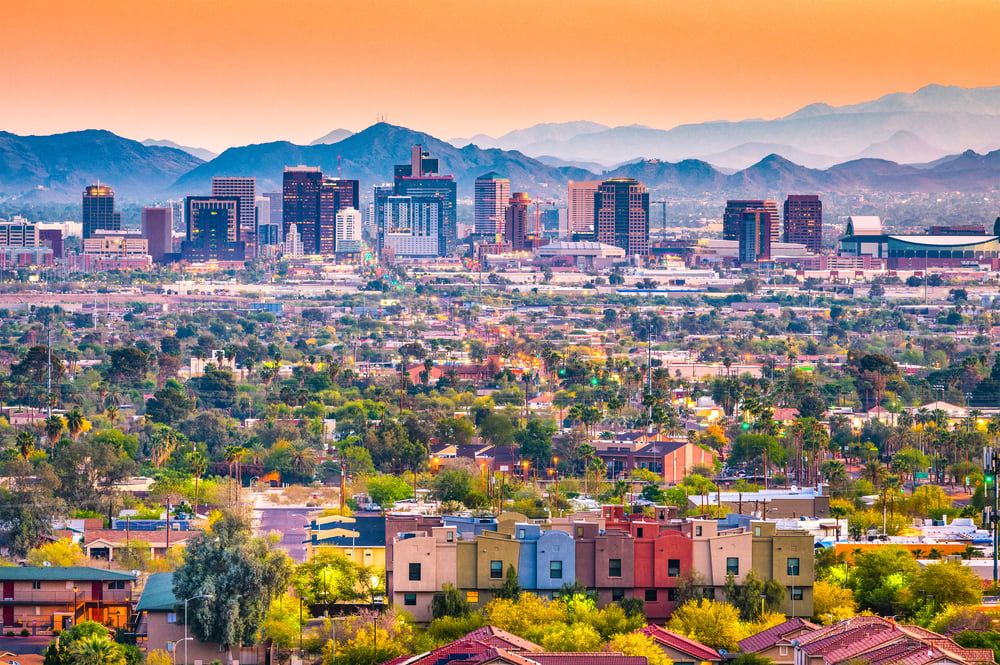 4. Orlando, FL
Out-of-towners are rushing to Orlando now, too!
Compared to other major Florida cities like Miami, Orlando is very reasonably priced and has great investment opportunities in terms of residential real estate.
Orlando isn't only popular due to its theme parks (but having Walt Disney World and Universal Studios nearby is a plus!). People are loving it for its warmer temperatures and no state income tax as well.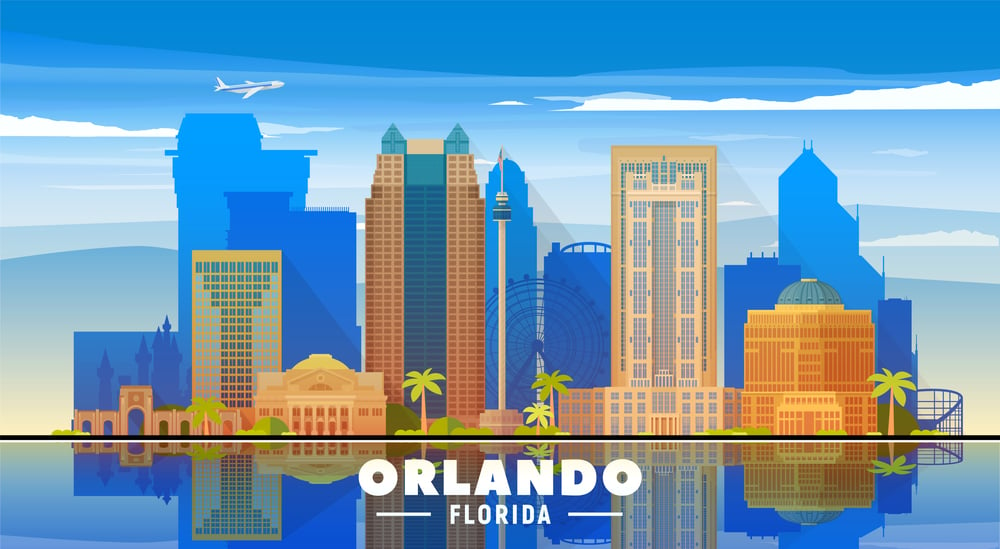 5. Las Vegas, NV
You may only think of nightlife when you think of Las Vegas, but this city is so much more than that.
Downtown Las Vegas got a major renovation recently, changing the more run-down and empty areas into vibrant and thriving businesses, from arts and entertainment locales to shopping options and dining.
Now, Las Vegas is hoping to attract more tech professionals who would like to take advantage of the city's affordable housing, lower income tax, and sunny days.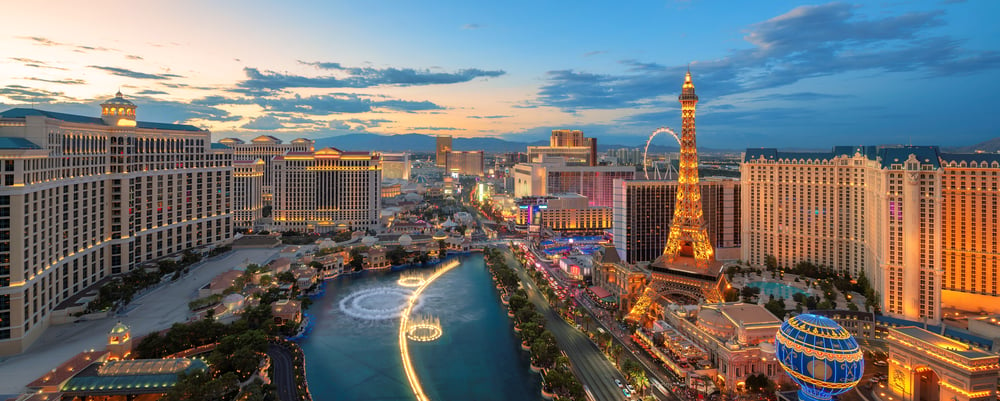 6. Jacksonville, FL
Jacksonville is on this list of top-ten metropolitan areas because of its strong economy and vast housing options.
Not only was Jacksonville ranked one of the top cities for millennials to find a job, but it also has a low unemployment rate. With a military base, tech hub, and many big-time companies calling it home, its job opportunities are ideal.
Jacksonville offers homes in many types of areas, from the suburbs to the city and everything in between. Plus, it has exciting destinations within driving distance as well, like Orlando, Charleston, Savannah, and Atlanta.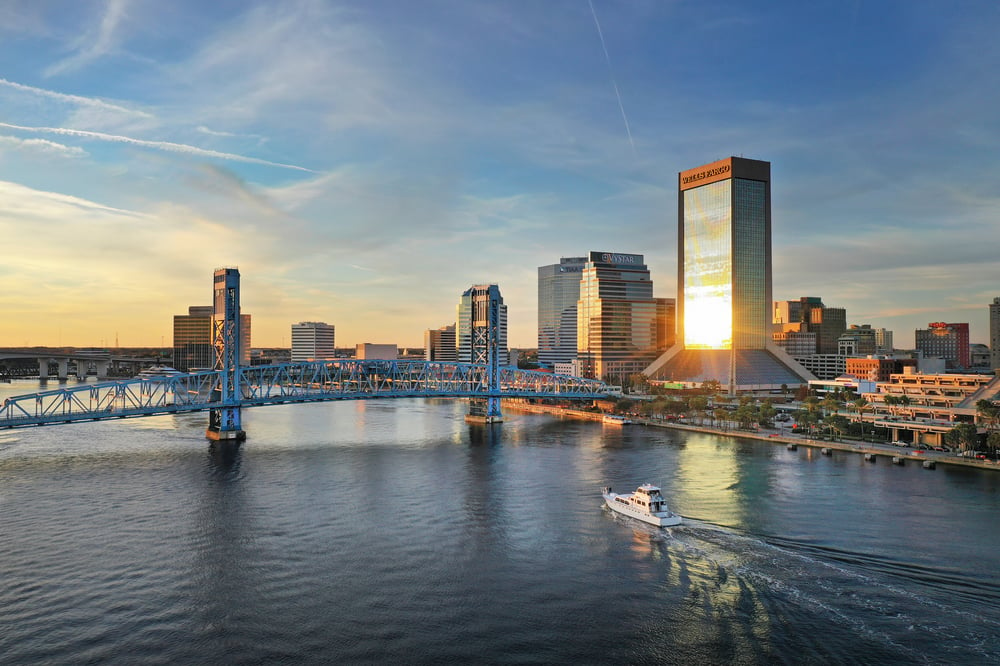 7. Charlotte, NC
As the largest city in the state of North Carolina, Charlotte is seeing a huge increase in its number of residents.
Charlotte is a major financial sector, with banks like Bank of America headquartered in the city. There are plenty of job opportunities for those moving to the area, and the high salaries and more affordable living mean you get to keep more of your hard-earned money.
Like Raleigh, Charlotte also focuses on its higher education and offers excellent schools and universities. And don't forget nature - Charlotte has many lakes and hills that are perfect for hiking or enjoying the peaceful scenery.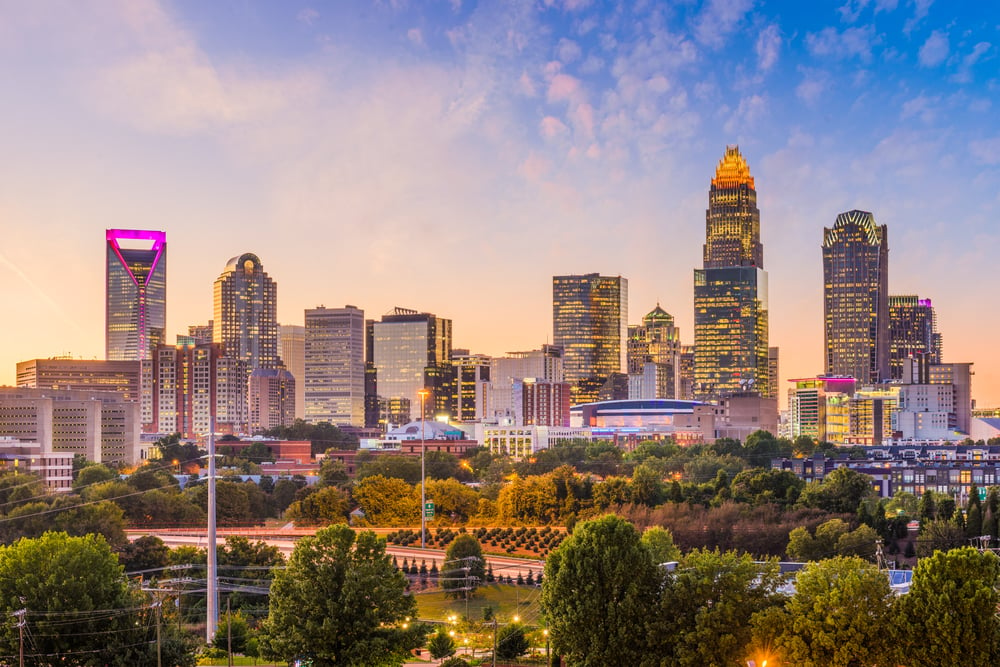 8. Dallas, TX
They don't call it the Great Texas Migration for nothing.
Dallas's business economy is thriving, meaning there's essentially a job for everyone who goes out looking for one. Additionally, it was ranked #2 in the best cities for recent grads.
Beyond career opportunities, the city also offers plenty of entertainment, including shopping, arts, museums, and restaurants. Affordable dining and nightlife are essential offerings that people look for these days, and Dallas doesn't disappoint.
If you love sports, Dallas has you covered here too. With teams like the Dallas Cowboys and Texas Rangers, you'll convert to a local team supporter in no time.

9. San Antonio, TX
A main positive of San Antonio is its housing market. Housing here is very affordable compared to other cities, and the majority of residents own their homes.
There are other reasons why people are flocking to San Antonio. The city has tons of foodie spots, from restaurants and bars to coffee shops and dessert places. With higher temperatures year-round, the weather is often the main attraction as people flee from the cold northeast winters.
If you're looking for affordable housing in a vibrant and interesting community, San Antonio could be your next stop.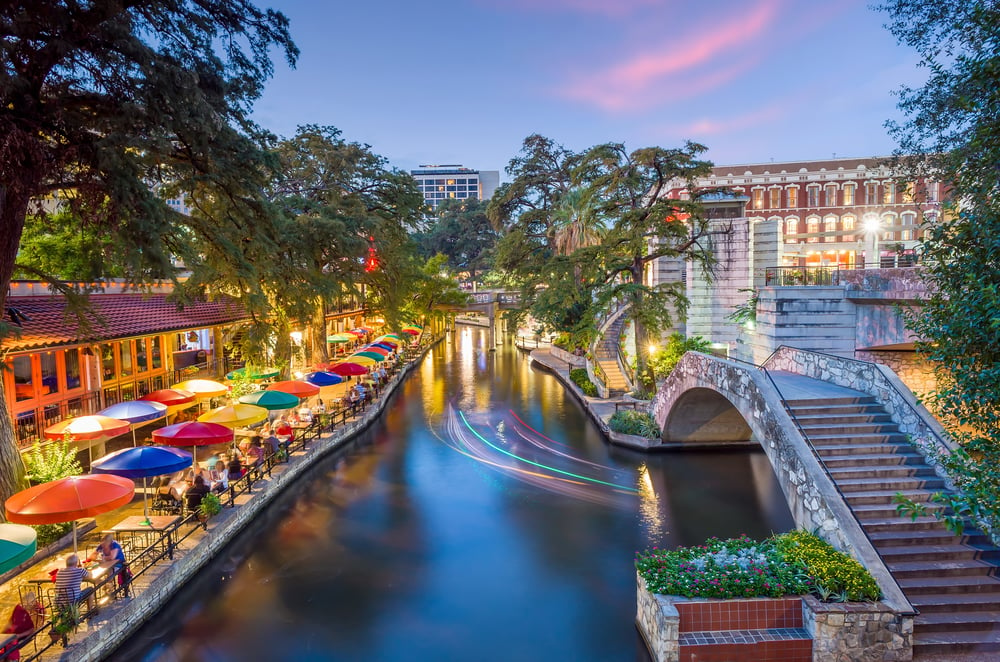 10. Tampa, FL
Last on our list is another Florida population boom, the Tampa metro area. Roughly 850 people arrive in Florida each day as new residents, and many of those people are headed to Tampa.
Research shows that a large chunk of these new residents come from cities like New York that have higher costs of living. In Tampa, the taxes are lower and housing is more affordable, so people can get more bang for their buck.
Not only is Tampa a good place to find a job, but the sunny weather is another reason why it's a top pick in terms of places to live.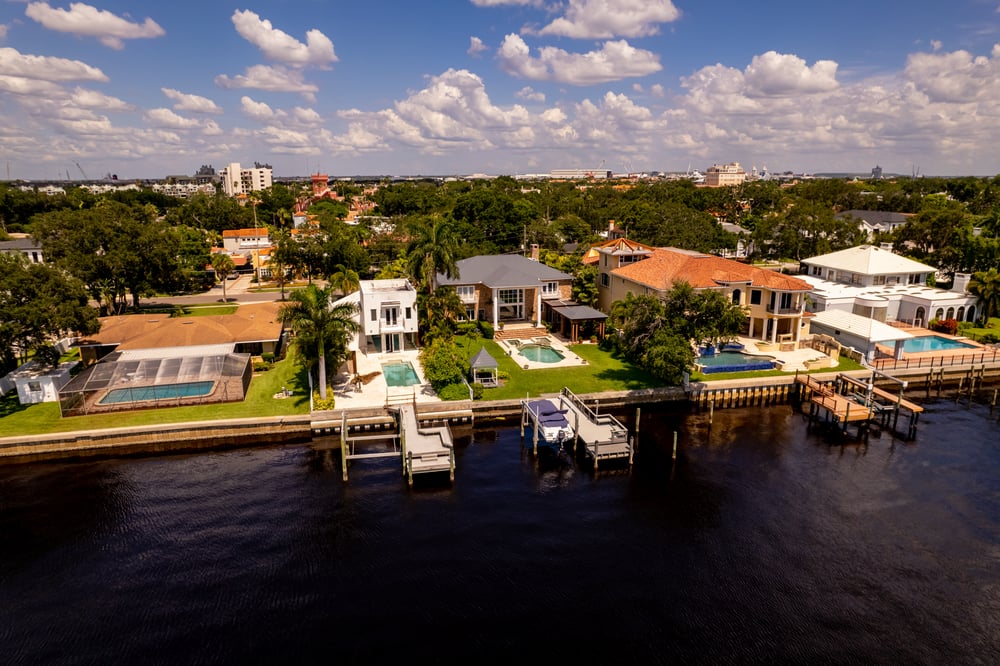 Fastest-Growing Metro Areas: A Guide
While this list details ten of the fastest-growing metro areas, there are plenty more to choose from. Designblendz has been expanding the range in which we work on architectural projects and focusing on cities like the ones mentioned in this article. We offer our clients the experience of working with young and innovative designers who utilize the most advanced technology available.
If you have any interest in moving to or investing in property in one of these cities, we're here to help. Contact us today or peruse our website to find helpful information.