3D renderings allow you to create virtual properties that are thorough and easy to sell to prospective buyers. Here is how to do it, step by step.
If you are selling or representing a home or property in today's competitive real estate world, you need an edge.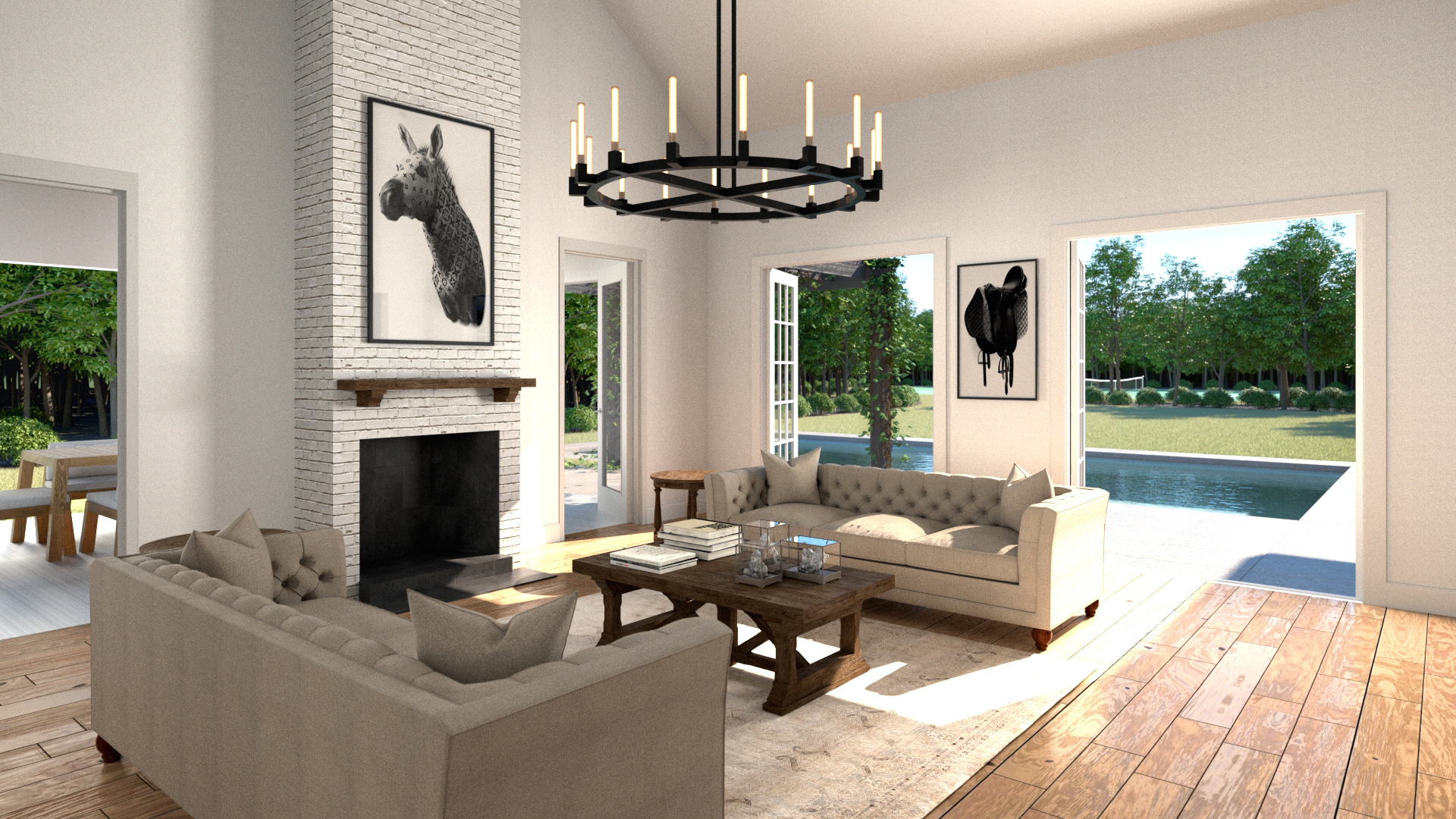 Virtual properties and virtual properties listings are the way to stay ahead of the rest of the real estate market. Virtual properties give you the edge you need to leave everyone else behind.
There are various ways to present virtual properties. We want to let you know about the shift to virtual real estate.
Reality Real Estate
Virtual properties are usually presented in a variety of ways. It is up to each seller to determine which way fits their needs best.
Two of the main presentation formats for reality real estate for buyers is;
Guided visits. Guided visits are sometimes presented in a 360-degree video or are fully virtual. Guided visits are the easiest reality real estate that exists. All it takes is a camera capable of making a full 360-degree video. Usually, the cameras on your cell phones have this capacity. There is usually no need for special equipment to make videos. Any client who wishes to review and consider the property through the 360-degree video will need a VR headset. VR headsets are not difficult to find or use. They are obtainable at any electronic store or online.
The other format used for reality real estate is with interactive visits. Interactive visits allow users to have control of where they want to go on the virtual reality tour. Putting together an interactive visit requires some technical skills. But if you invest in this type of reality real estate video, the user can go to any part of the home. By being able to do this, they can find unique features they want which always helps sell properties.
Virtual Real Estate
Virtual real estate was a winner almost before it was ever born. One of the most effective and efficient ways to sell real estate revolves around staging.
Virtual real estate now provides virtual staging in properties. Research by the National Association of Realtors states;
Real estate agents perform staging a property for visualization purposes 83% of the time. They do this so buyers can visualize the property as a home.
Real estate agents also stated the impact of home staging affects 40% of buyers' perception of the home in a positive manner.
Almost every aspect of virtual real estate is being used throughout the life of every home or property.
3D architecture modeling is now almost the norm in constructing homes and buildings.
Today's architects use 3D virtual architecture modeling. They use this form of virtual reality to see what works or not in their preliminary construction drawings.
There is no drawing which can bring to life buildings and homes as they are being constructed. Virtual reality helps with the building's unimagined or the improvement of areas needed.
Virtual Homes Reality
There are other forms of virtual homes reality. The list of technology formats you can use to better sell homes and properties grows daily.
We are going to list a few of these technology formats below for you to review and consider. They are;
Drones. Drones are being used by real estate agents who want to present the entire property to buyers with a bird's eye view. Drones work very well with large properties or properties in locations buyers don't have time to go. Especially if the property is in a different state or area. The FAA states 13% of the time there is the use of drones by real estate owners and sellers to present their properties.
Artificial Intelligence. A virtual assistant with AI capacity can now showcase your home or property to buyers to help it sell. It is quite an easy process too. The buyer puts into an AI property database what type of home, price, square footage, etc. they want. The AI property data company scans all applicable properties which meet the buyers' criteria. Then the AI property data company gives them a list of properties built using comparison tools.

They want big oak trees on the property.
They want to live in a community which is family friendly or for elderly buyers.
They want homes which only have energy conservation construction and appliances, etc.
Augmented Reality. Augmented Reality is a form of virtual reality. Augmented reality is also a form of staging when realtors add homey touches to a property. Augmented reality is when realtors add homey touches through a virtual reality technology. It allows buyers to place their furniture or color schemes into the property they seek to buy to see if it works for them.
How Virtual Reality Works
There has never been a better time to begin using virtual reality for selling and buying homes or properties.
Buyers are making one of the largest purchases they will ever make in their life. They are purchasing their home or property.
Buyers making the purchase need to know what they are getting from every nook and cranny in the property to how they will make it their own.
Implementing virtual reality is affordable and easy to use. It allows the buyer to see their dreams come true right in front of their eyes.
The result is a property or home which sells quicker and easier than ever before. Using a technology which is already available and in use by others in the real estate market.
Virtual Properties
If you are a buyer or seller in a home, virtual properties are the way to go. It doesn't matter which virtual properties format you use. It doesn't matter if you use all virtual properties technology. But you need to use it.
Virtual properties allow you to design or redesign floor plans. It allows you to decorate a new home from a kitchen table in your old home.
Virtual properties give you a sense of being in the home you wish to buy. It allows you to be in the home you bought to layout your rooms with designs and furniture.
Most importantly, it makes your property your home before you ever move in. Let us help you make the next property you buy your own through virtual reality. Please contact us today because your virtual experience awaits.