150 West Berks is a proposed, new mixed-use development stretched along the south side of West Berks Street, from Mascher Street to North Hancock Street. It will consist of 152 units: stretched across 7 floors, with a mix of studios, one-bedroom, two-bedroom apartments, and two bi-level units on the North Hancock Street side. For the residents, there will be lobby seating, a garden, a co-working space on the ground floor, and an amenity suite and roof terrace on the 7th floor.
Designblendz was thrilled to have a hand in this project. All of the renderings were produced in-house by our visualization team, who did an excellent job of creating the vision of what the final project will look like. In a project like this, 3D renderings are an essential tool for a real estate agent to begin marketing the units that they want to rent or sell long before the construction process is complete.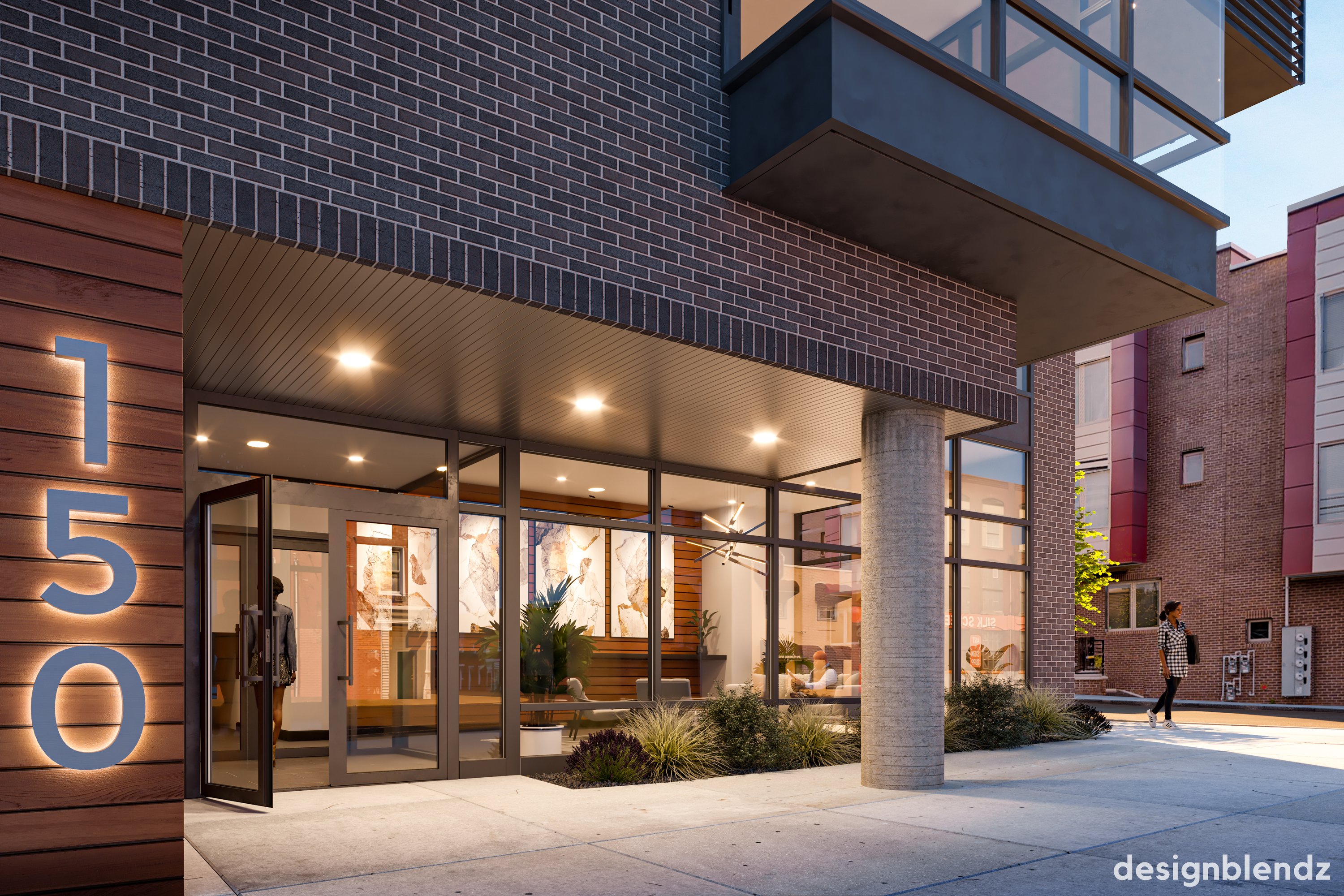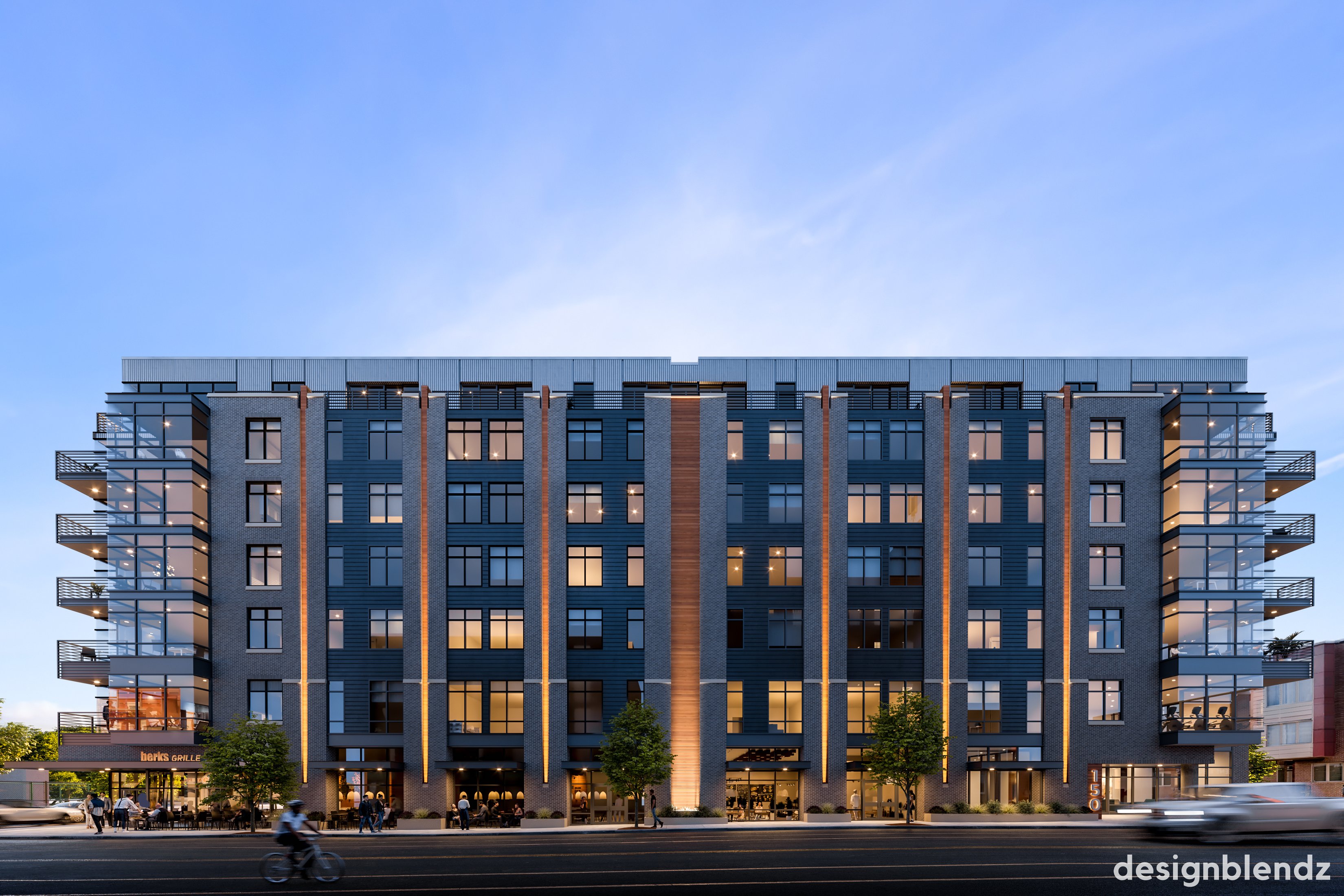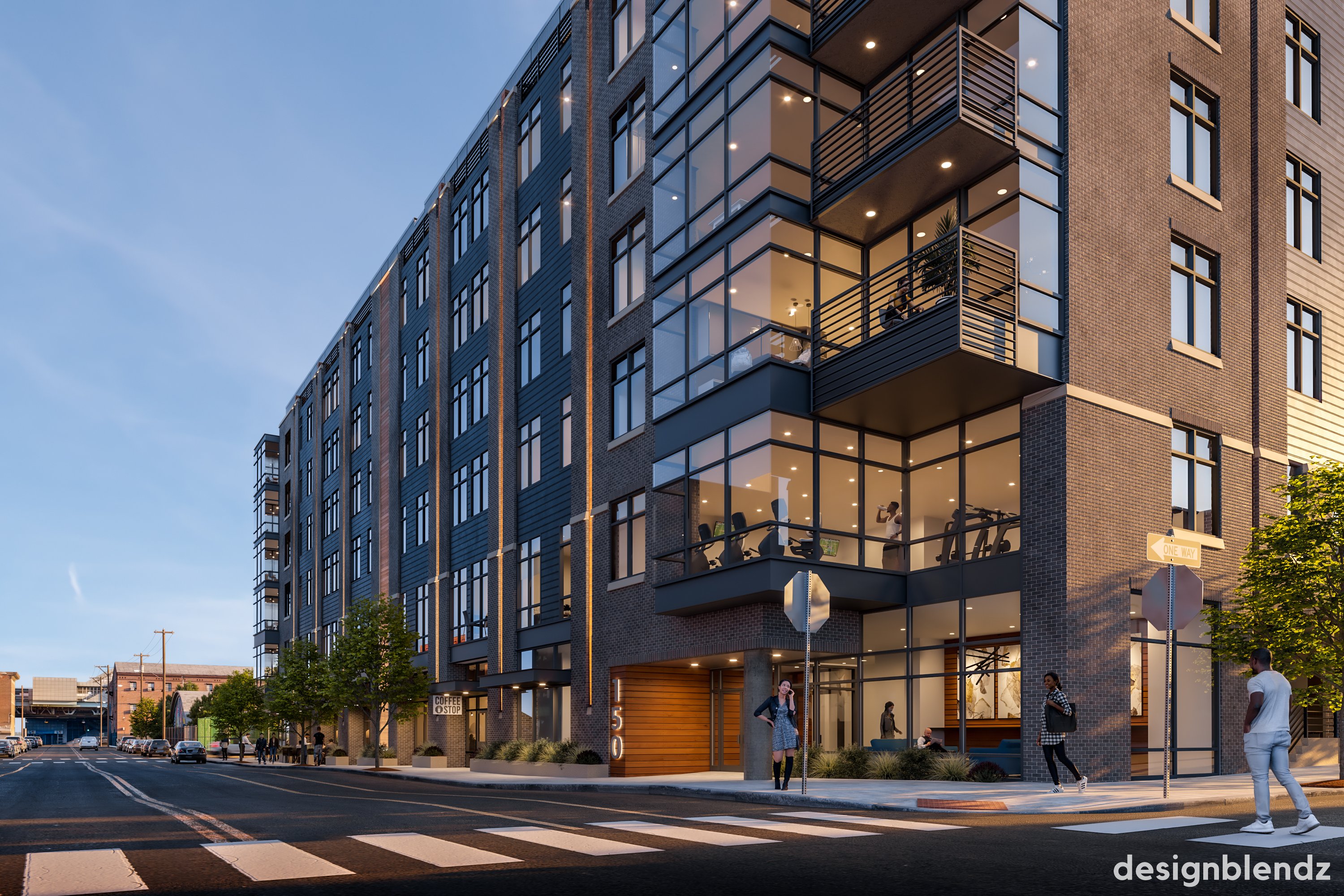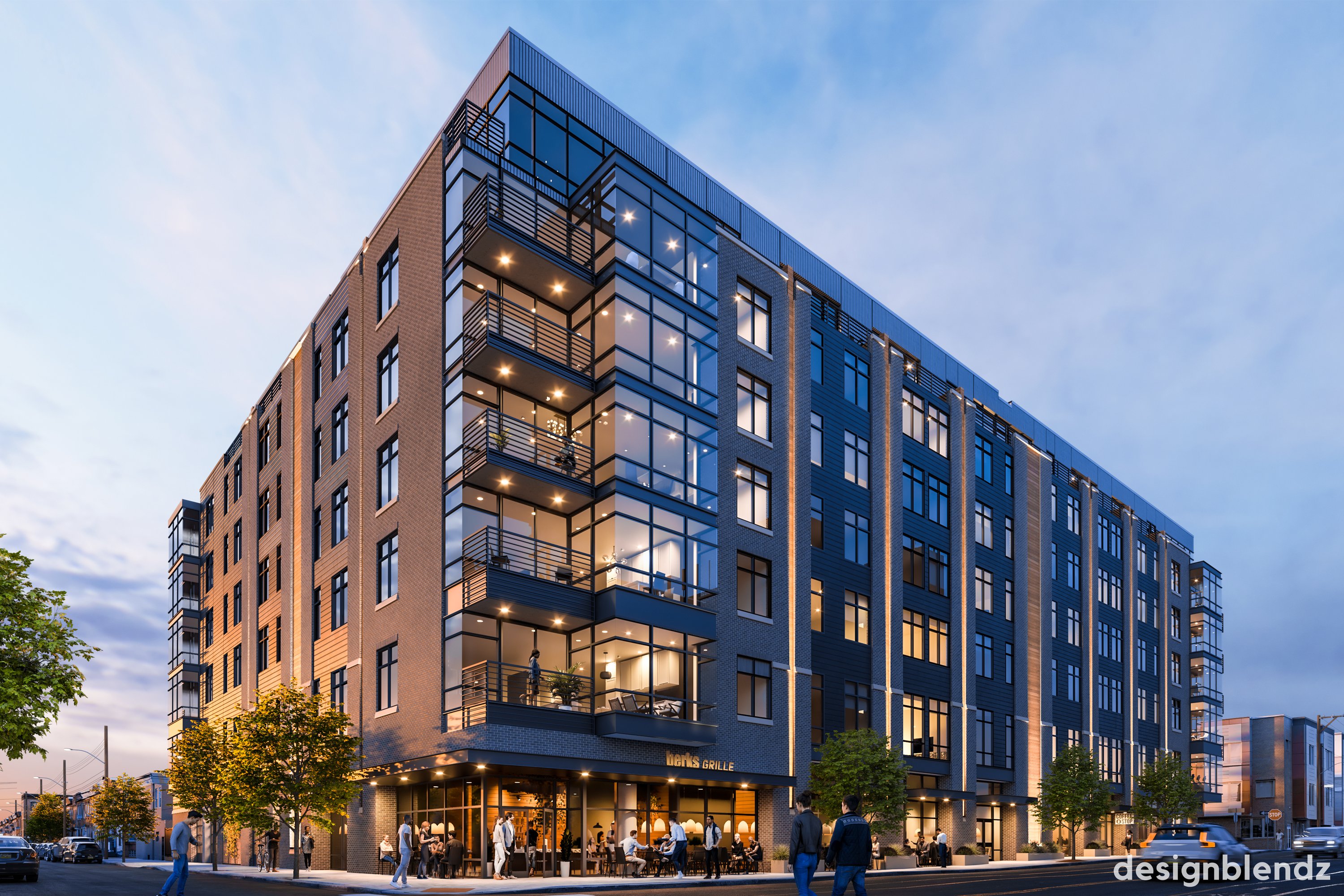 If you are interested in seeing other projects that we have worked on, check out our 3D visualization portfolio.
For any questions about our architecture or visualization services, contact us!