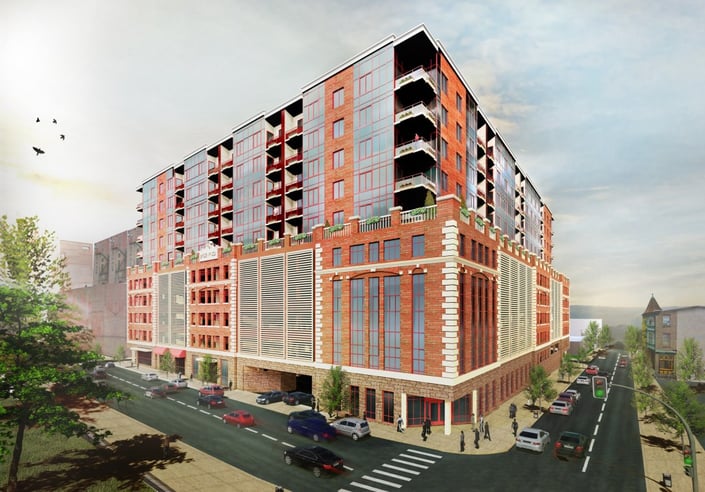 Real estate development projects are challenging, and risky, especially in today's market conditions. Trends change, prices fluctuate, competition is tight, and real estate marketing has become more difficult than ever. If you want to see your project completed and profitable, you need all the help you can get, and 3D renderings are an option you cannot afford to neglect. If you have not used 3D rendering services before, you will no longer be able to imagine your activity without them when you discover what they can do for your business.
What Is 3D Rendering?
Defined as the process of producing 3D images, 3D rendering provides realistic presentations of scenes, pictures, or, in your case, construction projects. Using architectrual renderings in every stage of your projects will significantly simplify your work, and bring about numerous benefits.
Main Benefits of Using 3D Renderings in Real Estate Development
Every member of your team and every stage of your projects will benefit from the use of 3D rendering. How?
Design – Creating, reading, and evaluating traditional blueprints is not easy. Everything needs to be scaled and coded, so details get missed, and errors slip through. When the design turns into a 3D representation, it is much easier to understand, evaluate, correct, and adjust.
Financing – Getting a loan or convincing an investor to trust your project will be a huge challenge if you show them some blueprints they don't understand, and ask them to imagine what the completed project will look like. 3D architectural renderings can make your ideas come to life and help lenders and investors better understand your vision.
Construction – Different members of your team have different tasks to complete and milestones to meet, but everything needs to blend and fall in place perfectly in the end. A 3D rendering of the overall project and its different stages will help you monitor their work, and make it easier for them to follow the design and time their work.
Interior Design and Decoration – Just the fact that you work with a reputed interior designer is no guarantee that, upon completion, your project will look as you envisaged it. You and your interior designer can compare visions, discuss details, and make ends meet. You can use the same renderings to collect feedback from your target customers and figure out what sells.
Marketing – Whether you decide to market the property you are building in its project stage, or after the works are completed, renderings are the best way to convince potential buyers or tenants that your property is worthy of their attention. It also makes it possible to adjust certain elements to the customers' requests and help them see what it would all look like. Nothing beats 3D rendering when it comes to real estate marketing.
Experience the Benefits of 3D Renderings Now!
Do you find it hard to believe that 3D rendering provides all the above benefits and more? That is because you have not yet taken advantage of it. As soon as you contact a 3D rendering company and get a taste of what they can do for you, your perspective on successful real estate development will change.
At DesignBlendz, we have been providing 3D rendering services to real estate developers throughout the country, helping them complete their projects and market their properties with ease. If you're seraching for a real estate marketing company, we can help revolutionize the way you manage and market your projects. Contact us now and let us show you what we can do for you!