Disclaimer: Zoning Permit requirements are updated frequently. The information in this article is up-to-date as of December 1, 2022.
---
What is a zoning permit for complete demolition?
In the city of Philadelphia, there are several different types of zoning permits, each serving its own purpose. In order to demolish an entire building or structure in the city, you need to acquire zoning approval. Zoning approval is one of the required items needed in order to obtain a Complete Demolition Permit. Zoning permits are issued by the city's Department of Licenses and Inspections. The property in question may require some special documents or a review meeting, but only if it is located within the floodplain.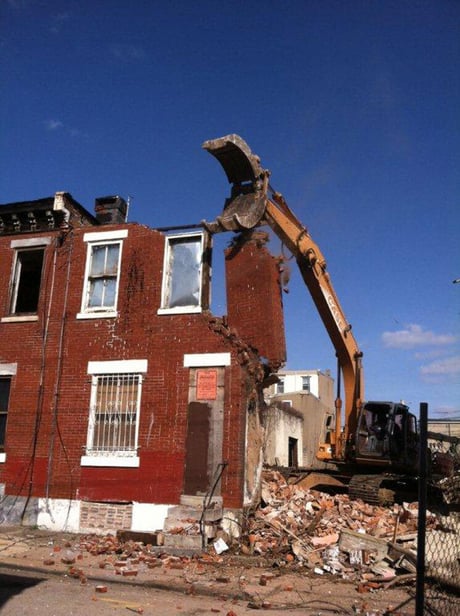 Who is able to apply for a Complete Demolition Zoning Permit?
Those eligible to apply for this type of permit include property owners and their authorized agents. An authorized agent of a property owner may be someone like a design professional, an attorney, a contractor, or a licensed expediter.
What is required to apply for a Complete Demolition Zoning Permit?
The scope of work and current owner information must be included in the application.
All permits have to be applied for under the legal address that has been established by the Office of Property Assessment.
If the property has recently been sold, you must include a copy of the settlement sheet or deed when submitting your application. If you have trouble with this, consider reaching out to a licensed architect.
How do I apply for a Complete Demolition permit and what is the cost?
You have the choice to either apply for this permit in person or online.
If you choose to apply online, you can do so using the eCLIPSE system.
For assistance with eCLIPSE, there are virtual appointments available.
If you'd like to apply in person, you will need to make an appointment to visit the Permit and License Center at 1401 John F. Kennedy Blvd.
There is a non-refundable filing fee of $25 that is applied toward the final permit fee.
The permit fee will be $51.
There is a record retention fee of $4 per page larger than 8.5 inches by 14 inches.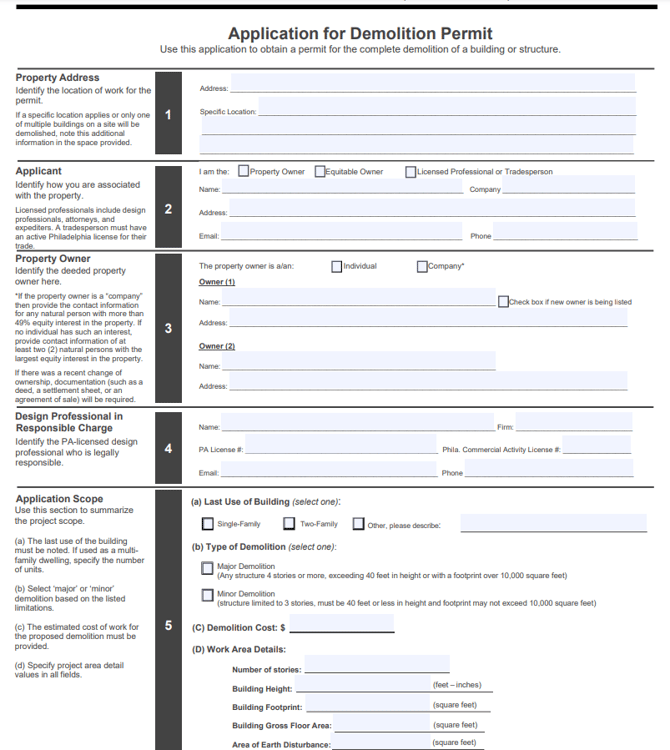 How long are zoning permits good for?
Zoning Permits will expire after three years if you do not receive a complete demolition permit and begin work at the site.
How do I apply for an extension on my Zoning Permit?
You will be able to apply for a permit extension starting three months prior to the permit's expiration date. Extended permits will then be valid for one year from the expiration date of the original permit, regardless of when the extension was issued. Just like the original application, you can apply for an extension by using eCLIPSE online or in person. In the event that you need to apply for an extension in person, you will need to fill out a Zoning Permit Application, attach a detailed letter explaining the need for an extension, and the planned construction schedule, and then file the application along with the $50 fee. It is important that you remember to state that you are applying for a permit extension in the project summary of your application and include your original permit number.
To make your project and permit applications go smoothly, consider working with your local design professionals. They will save you lots of time, money, and stress that would be spent trying to do everything on your own.