About 65% of people are visual learners, so it's important that companies provide quality images and interactive content to clients. A real estate business is no exception. In fact, creating animations and photorealistic images is especially important for selling property.
Here, we're going to take a look at some top reasons that realtors need photorealistic rendering services. Read on to learn how you can use these images as marketing tools and more.
1. An Explorable Image
Photorealistic images make it easy for potential buyers to see the intricacies of a property. They show extremely realistic images that are completely indistinguishable from real photos. They even have the appropriate lighting, shadows, and textures.
However, they're different from real pictures in that people can explore them. Interested buyers can zoom in on certain parts of the room for further examination. The zooming will not negatively impact the quality of the photo.
A photorealistic image also has infinite angles. Viewers can drag their cursor around and see the room at any angle they like as though they are walking around it. This gives them a better idea of what to expect when they make a purchase.
2. Multiple Angles
Photorealistic animation services don't just show off the home's interior from several angles. They also show its architecture off the right way by letting people explore the home's exterior.
They can virtually "walk" around the property and experience its many amenities. Potential buyers can see what makes the home stand out whether it's an outdoor pool, a spacious patio, or an add-on sunroom.
This ensures that buyers are secure in their decision before making a purchase. You'll have satisfied clients, get good reviews, and increase your reputation.
3. They Let Clients Play With the Space
Many people view 3D rendering as a way to see properties in a realistic way. While this is one benefit of rendering services, it's not the only one. People can also interact with a home that they're looking to buy and see if it suits their needs.
For example, a to-scale model of the room lets people play with scaled virtual furniture. People can see whether or not their couches, tables, chairs, and TV stands fit in the room well. They can shift things around and figure out the layout of their home before even entering its doors.
4. Home Customization is Easy
If you're a realtor with a design-build firm, you likely sell a lot of homes that have not been built yet. It's important that you let custom buyers see the property that they're having built before you begin physically assembling it. They can make suggestions and tweak the space to meet their exact vision.
One of the main benefits of photorealistic rendering is the ability to build realistic renditions of spaces that do not exist yet. People can make sure that their dream home is as amazing in practice as it is in theory.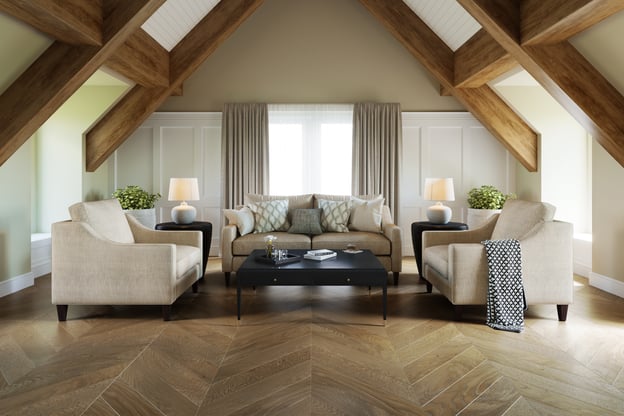 5. Buyers Don't Need to Be Physically Present
The home staging process is generally challenging for realtors and sellers. However, photorealistic real estate marketing makes it a breeze.
Your real estate agency can render empty rooms and insert virtual furniture and design elements. This is an effective way to stage a home without working around the current resident's needs or changing too much.
While convenience is awesome, though, the main reason 3D rendered staging works well is that buyers can view the home from a distance.
About 3 million people make interstate moves annually. These individuals often buy a property that they never had the chance to physically visit. This can add stress to an already-difficult move.
When these cross-country movers can explore a photorealistic rendition of their new home, they will know what to expect. They're also more likely to get a place that suits their needs.
6. Simple and Effective Digital Marketing
Photorealistic rendering and animation services make marketing for realtors a breeze. You can put high-quality rendered images in multiple places online.
Your official website is a great place to begin. Those looking at your page will already be interested in buying real estate in your area.
They found you through another channel and have an interest in your offerings. They just need a nudge in the right direction to buy. Having photorealistic images for them to explore sets you above the competition and can provide this nudge.
Rendering services also can contribute to a good social media marketing campaign. Platforms like Facebook and Instagram can help you reach your target audience with pay-per-click ads. If you put a photorealistic image onto an ad and let people know that clicking will let them explore the property, you'll drive traffic to your website.
You can also link to 3D rendered animations on Zillow and similar platforms. The possibilities are limitless and ultimately get people more invested in your properties than others'.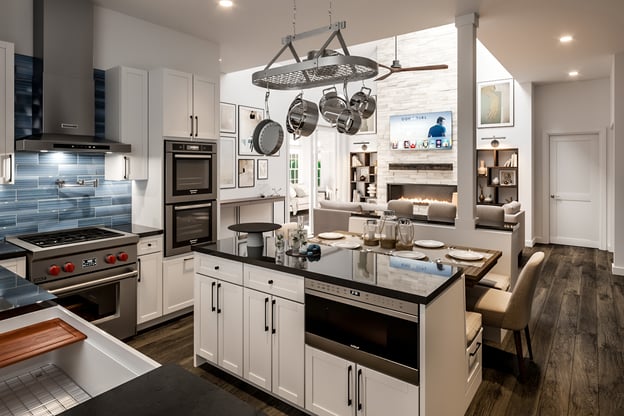 7. You Can Connect Emotionally With Clients
Beyond the practicalities, people are also more likely to become invested in your services because rendering services build an emotional connection. In addition to both still renderings and animations, you can also provide full-on CGI virtual tours to people. This gives you the chance to show them you care by respecting their needs, time, and schedule.
Buying property is one of the biggest decisions that a person can make. You need to help get buyers excited about what you have to offer. Photorealistic images get people interested and engaged so that they can connect with and get pumped about buying a home.
Hire Top-Notch Rendering Services ASAP
While being a realtor can be a challenge in today's competitive market, using the right technology can make selling homes a breeze. Now that you know some reasons to invest in photorealistic rendering services for your clients, it's time to begin reaching your target market.
DesignBlendz is committed to helping you create beautiful images and animations that your clients will love. We have the expert tools and knowledge needed for success, so contact us to get started.