Bored Ape Yacht Club (BAYC)—one of the largest NFT collections— is launching their highly-anticipated project "Otherside" this Saturday, the official metaverse of the Bored Ape Yacht Club. Otherside will be an open, gaming-centric metaverse RPG that is compatible with all kinds of NFTs. When released on April 30th at noon ET, there will be a mint which will only take place there. During the mint process there will be 100,000k plots of virtual land, or "Otherdeed NFTs" up for sale. Eventually, these plots will form the essential parts of the meta RPG where each plot will come with its own unique attributes that would include things such as natural resources, artifacts, and rare characters. The parcels of virtual land were original to be purchased via a Dutch auction until Yuga Labs posted saying "Dutch auctions are actually bullsh*t," last night and announced that the launch will be a flat fee purchase. Each Otherdeed NFT can be purchased for 305 $APE, which is roughly $6,775 per NFT currently. In their most recent statement, Otherside announced that there will be a total of 55K Otherdeeds to purchase exclusively for users who completed the KYC or Know Your Customer identification form previously asked for via somethingisbrewing.xyz.
How It Will Work:
"In order to ensure as broad a distribution as possible and dramatically soften the potential for a massive gas war, there will be an enforced limit of 2 NFTs per wallet at the start of the sale. Again, this is per wallet, not per transaction.
As the mint continues, the number of NFTs that can be minted per wallet will increase. Each increase in the per-wallet limit will be announced on the Otherside official channels: @OthersideMeta on Twitter, and Discord: discord.gg/the-otherside.
If a gas war still happens, it at least will not result in insane amounts of ETH lost to failed transactions, and hopefully, the Otherdeed mint will be one of the most widely distributed in history."
Here is an example of minting mechanics provided by Otherside:
Wave 1: KYC'd wallets can mint up to 2 Otherdeed NFTs during this wave.

As soon as gas returns to reasonable levels, and the amount of users minting decelerates, wave 2 will begin

Wave 2: KYC'd wallets can mint up to an additional 4 NFTs during this wave.

It is expected that fewer minters will participate in this wave as some have been satisfied by only minting up to 2 in wave 1

As soon as gas returns to reasonable levels, and the amount of users minting decelerates, wave 3 will begin
And so forth with waves 3, 4, 5, etc. until the collection is fully minted.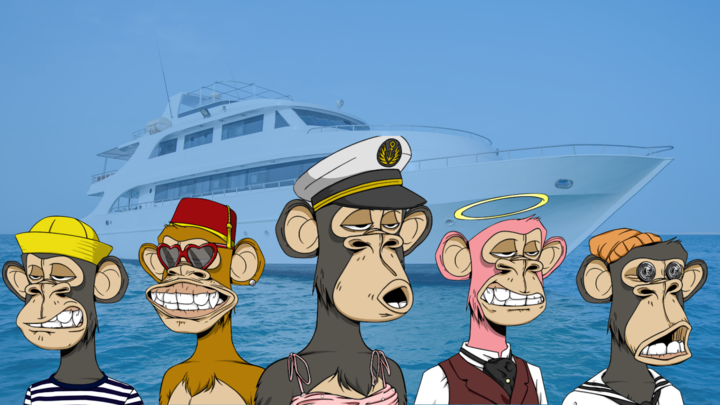 The creators behind Bored Ape Yacht Club and Mutant Ape Yacht Club are Yuga Labs: a blockchain technology company that develops NFTs and digital collectibles. Yuga Labs announced the "Otherside" project on Twitter earlier this year in partnership with renowned Hong-Kong based game software label, Animoca Brands. On March 16th, Animoca Brands subsidiary nWay took to Twitter to announce that the company was working on a new "play-to-earn game" in collaboration with Bored Ape Yacht Club, presumably for the Otherside metaverse. In existing metaverses, play-to-earn games give players the opportunity to win cryptocurrencies like Bitcoin or ether. BAYC recently launched its own crypto, ApeCoin ($APE) earlier this year, and has since confirmed that it will be the native token of the Otherside. Ever since the announcement of the Otherside, $APE continues to rise to all-time highs; According to CoinGecko data, ApeCoin is currently trading at $22.37 per coin. Yuga Labs is projecting net revenue of $455 million this year, which would triple their 2021 net revenue. Sales of land in Otherside are projected to earn more than half of that $455 million.
To put that into perspective, the entire state of California was purchased from Mexico for just $15 million. This fact may sound absurd to those who aren't familiar with metaverses, but spending a ton of money on virtual real estate in a metaverse is not a new phenomenon. In June of 2021, a metaverse investment firm called Republic Realm spent $913,000 on a parcel of land in another metaverse called Decentraland. This was the largest deal of its kind at the time. Until about six months later, when the same firm purchased 792 plots in Sandbox, another metaverse, from the video game company Atari for a jaw-dropping $4.23 million.
Understanding the Metaverse:
Although the concept of the metaverse has only made its way into mainstream media in recent years, the idea actually goes back decades. The purpose of a metaverse at its most basic is to be a shared, persistent digital space for meetings, games, and socializing. One of the oldest metaverses is called Second Life, a virtual gathering place that started in the aughts. Since then, there have been various newer and more sophisticated virtual universes, such as Roblox and Minecraft. You may be wondering, why so many different metaverses? Each metaverse has its own way to allure users; Decentraland operates like a simulator, where you create an avatar and socialize with others in a simulacrum of real-life environments, while Sandbox leans into gamification and gives people extensive tools for crafting items, building homes and even creating games.
One thing that is important to understand about the metaverse is that users do not necessarily have to spend large sums of money on NFTs or virtual land in order to participate. When you see a news headline stating that someone has spent an unimaginable amount of money on something like this, the buyer is almost always a very wealthy person. Still, it can be hard to understand why someone would spend so much on a non-tangible thing that may, or may not hold its value over time. Look at it this way: extremely wealthy people spend their money on things like this all the time, mostly as a status symbol or a way to flaunt their wealth. They will often buy handbags that cost more than a house, jewelry that could pay college tuition, or a T-shirt worth the same as a Mercedes Benz. If it is acceptable for them to buy such extravagant versions of ordinary items offline, why is doing it online so baffling? Like most status symbols, a specific audience is in mind when marketing things like NFTs and virtual land. In this case, there is a small group of people who see the potential in these online assets and believe in the underlying technology. With the success of cryptocurrencies like Bitcoin, which is estimated to have made over 100,000 people into millionaires, the appeal of virtual assets has been on a steady incline.
If you have a business, you may want to consider branding it in the metaverse. Designblendz is a trusted American-based company that has been building the metaverse for over a decade. We are a respected 3D visualization firm and would be happy to work with you in designing and building your digital assets.