Virtual staging can provide realtors with many benefits, such as saving time and money. Learn about virtual staging software and how you can benefit from it.
As you know, being a Realtor requires a healthy balance of hard work, dedication, and building great relationships.
Once you have those three key ingredients, you'll be lucky enough to start building your book of business and showing people around your properties.
The manner in which you choose to show your properties can either make or break the sale entirely.
Fortunately, you live in a time where technology has made it easier than ever to do so. Virtual staging software lets you flaunt your properties to any interested parties.
If you're unfamiliar, here are several key benefits to using virtual staging software in your real estate ventures.
1. Unleash Inspiration in Your Units
As a Realtor, you're stuck between a rock and a hard place with one aspect of showing a property. An empty property comes off as dull, but no one wants to see the current owner's junk everywhere.
They want to be able to get a sense of inspiration for how space can be maximized in every single room.
If you're showing off the property of a current owner, who still lives there, you don't have the option to physically spruce a place up very much.
That's where virtual staging can help. It gives any interested party a sense of how the house can be used. It lets you show off the home in a way that you're envisioning.
Doing so will get potential buyers excited for the opportunities that your property has in store for them.
Selling the sizzle of your property will help them understand why your unit is the perfect fit for what they're hoping to accomplish.
2. Higher Conversion Rates
Many potential buyers get stumped by the various amount of properties that they see during their search.
It's seeing unit after unit of either empty spaces or houses with other people's belongings in them (which can make them feel unsettled).
Then you come along with a virtual staging software that has a sleek design and beautiful furnishing ideas for the property.
You can accomplish the exact design that you're hoping for with all the options that a virtual design center has. It gives you the option of a 360-degree view with all the materials that an in-depth catalog has to offer.
Having an innovative way of showing off your property will make your staging process stand out to all potential buyers.
Among the 10+ properties they toured, yours may have been the only one that used a virtual staging tool. They'll remember that for the remainder of their home search process.
Staying at the front of peoples' minds leads to a higher conversion on sales for your properties. Your sales cadence will be more efficient than ever before!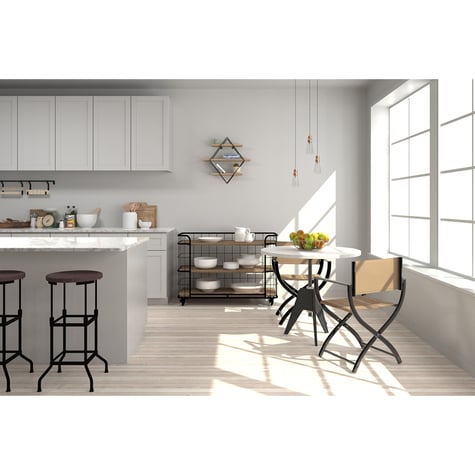 3. Cost-Efficiency
Not only will your virtual staging software help paint a better picture and lead to higher conversion, but it's also much cheaper than the alternative.
Hiring a professional home stager is one of the most expensive things you can do while trying to sell a property. Even then, they may not achieve the vibe you were hoping for.
Meanwhile, the virtual staging lets you use all the furniture, decorations, materials, and room pieces that your heart desires.
That means you're not dropping thousands of dollars for furniture and materials you're only using to show off your property. Better yet, you control the entire design... no one else!
4. Fast Turnaround
Physically staging a property can take days to complete. That requires a hefty amount of planning to pull off in time for the big staging party.
Meanwhile, you just need to dedicate a few hours to a virtual staging software and it will be fully-finished. Your property will be ready to be shown to potential buyers within the same day.
This gives you the flexibility that you need in your job. If a client tells you some of the ideas they're looking to incorporate (such as certain furniture, fabric, etc.), you can bring those ideas to life.
Now they not only see their ideas on a 3D display, but they see that your property is a perfect fit for their dream design.
All of that can be accomplished within a few hours of meeting with your client. No more having to go back to the drawing board each time they present a new idea.
5. Rid the Space of Clutter
Clutter is one of the easiest ways to scare off potential buyers of your property. It gives your buyers a first impression of the house that will be hard to shake.
However, you don't have enough time on your hands to rid the clutter of the spaces you're trying to show off.
Luckily, a virtual staging tool will help you control the number of items in a room.
With it, you can find a perfect balance of items and free space that's inviting to anyone you're showing the property to.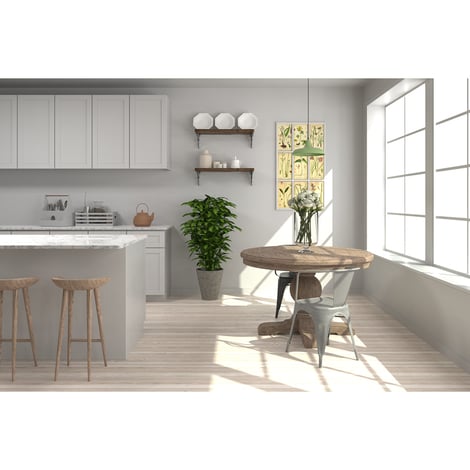 Integrate Virtual Staging Software into Your Sales Process Today!
Now that you've seen all the benefits a virtual staging software can grant you, it's time to start using it in your sales process.
Find different ways to integrate it into your routine and witness how your sales cadence shortens at the same time.
Be sure to read this article on 3D architectural renderings for more information on the benefits behind a 3D vision of your property.
For more inquiries, please reach out via our contact us page and we'll be happy to assist you further!