Augmented reality real estate is an innovation that is changing the real estate game. Here is how it works.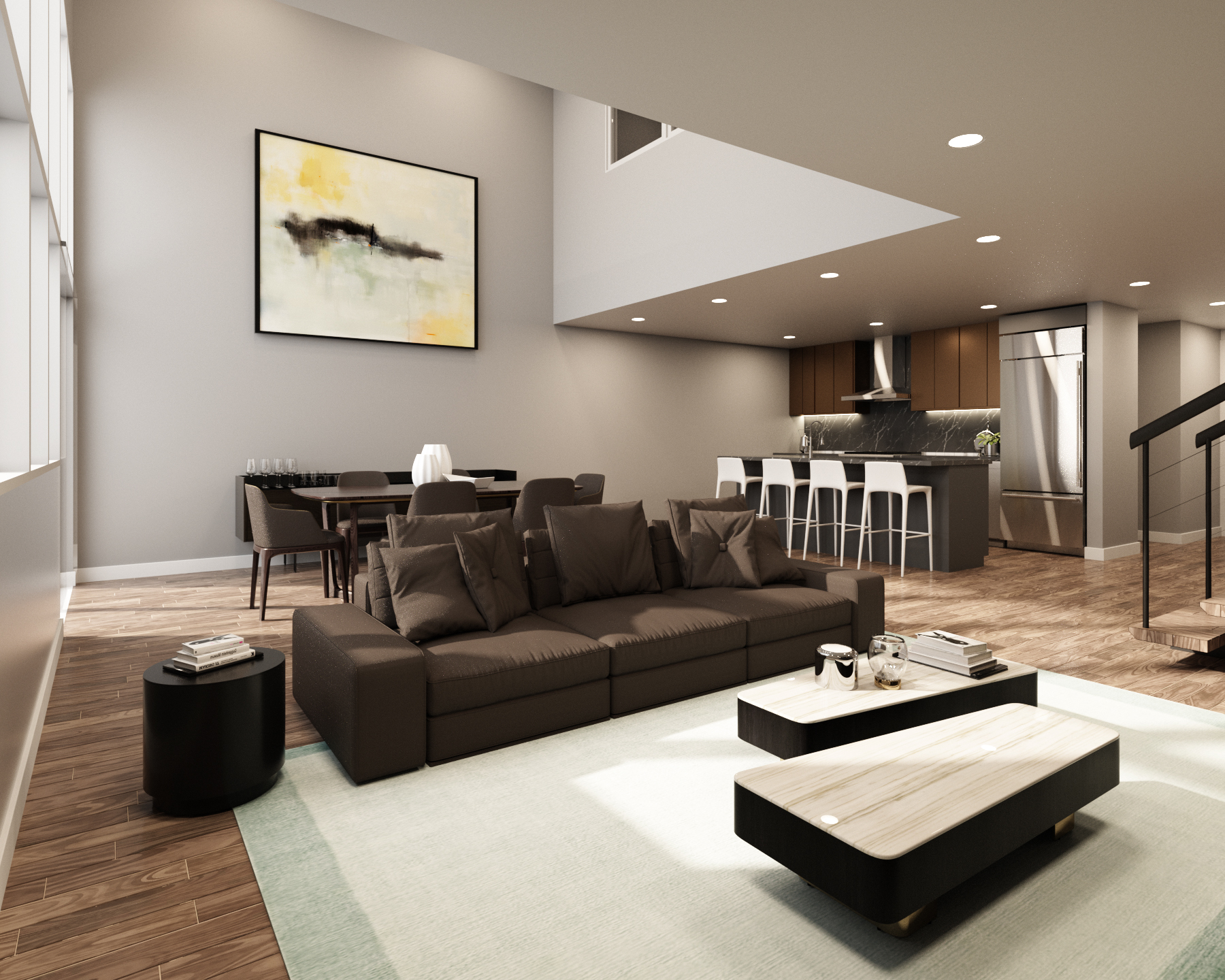 Technology has influenced every aspect of our lives and real estate is no exception.
Welcome to augmented reality (AR).

Goldman Sachs predicts the virtual reality and augmented reality market in real estate could top $2.6 billion by 2025, forever altering how we view properties.
Unsure of what to expect with augmented reality real estate? Here's a guide to the technology revolutionizing the industry.
What is Augmented Reality Real Estate?
Unlike virtual reality, AR superimposes images or text over our view of the world. It blurs the line between reality and technology thereby creating a seamless experience for the viewer.

In real estate, AR lets potential buyers tour a property via their smartphones regardless of their location. AR also lets realtors tweak the room's designs and styles either choosing a traditional or modern finish.
The Problems With Realtors' Current Tools
AR has many benefits for realtors and it's important to see how current methods can be improved.

Visualization is key in real estate and has the power to make or break a sale. It's the realtor's goal to help buyers see if the listing aligns with their needs.

But the current tools realtors use have limitations, for example:
Photo adverts don't show the property's full aesthetic
3D models are interactive but don't offer a complete representation
Visiting each site in-person is time-consuming
Text descriptions say little about the listing

AR tools and apps address these pain points so the client gets an immersive experience of the property.
Benefits of Augmented Reality
Here are the top benefits of augmented reality in real estate.
Clearer Product Representation
Selling properties that haven't been built can be tricky. Realtors have to find a way to show the buyer how it will look, and convince them it's their dream property.
AR is a developer's dream as it lets buyers picture the final result. When a customer can't visualize the end product, it can take longer to close the deal and can prevent realtors from pre-selling new projects. But AR makes the product more tangible which is essential for pre-selling built and unbuilt properties.

AR also lets you adjust the property's style, furniture, and surroundings to cater to the customer's taste. With all this available information, realtors have a higher chance of closing a deal.
Better Engagement
Customers can use AR to visit properties from the comfort of their couch. This lets realtors tap into new audiences, particularly a more tech-inclined demographic. Research shows 80% of millennials have the desire to buy their own homes and AR is the perfect way to garner interest.

Without the costly process of home staging, customers can click pictures of their current furniture and place them in a listing. This removes any visualization barriers as they can see if the property's layout works well for them.
Saves Time and Resources
Prospective buyers don't need to view a property when AR lets them experience it. Instead of a calendar filled with Open House dates, buyers can narrow the pool into a smaller group of properties best suited for them. They can explore the AR catalog via an app and decide which reality homes reflect their property needs.
It saves the realtor's time too. Instead of showing prospective buyers around properties, realtors can spend their time following-up other potential leads.

Stats say it's common for tenants to commit to a lease for an apartment they've seen on an AR app that lets them take a tour, ask questions and record presentations. So why not use this to your advantage?
Reaches Customers Far and Wide
Augmented Reality is a powerful tool for buyers who live overseas and can't visit the property. Luxury real estate virtual tours or AR create an immersive experience for buyers and gives them essential details. It's also necessary for selling luxury properties as they have a smaller pool of buyers and many of those interested are overseas.
Direct ROI
Engagement becomes quantifiable as realtors can analyze data from augmented reality real estate. The information reveals the number of people interacting with the property, times and locations, and how long they viewed the listing.

Realtors can also tell which call-of-action is more effective. They can see whether customers have booked a viewing, made a purchase or shared the link.
This data can help realtors decide whether they need to adjust their virtual reality real estate and what makes particular listings so popular so they can optimize the next one.
Augmented Reality Apps
There are three categories for realtor apps: simple, advanced and enterprise.

They have the following characteristics:
Simple AR App
Basic environment
Simple object models
Advanced AR App
Basic environment
High-quality models, textures, and lighting
Sharing options
QR codes for each product
Enterprise App
High-quality environment
Detailed textures and lighting
Object animations
Interaction and sharing options
QR codes
Custom landing page and database integration
As AR advances, apps are improving areas of real estate such as creating more realistic architecture and home design.
Are You Ready To Use AR In Real Estate?
In our digitally driven age, it's no surprise that AR is changing the real estate landscape. AR is the best way to visualize a property, reach larger audiences and find out which aspects of AR appeal to buyers. Augmented reality real estate also increases foreign investments due to its availability. It's a win-win.
If you're interested in 3D designs for your agency, contact us here for more details.