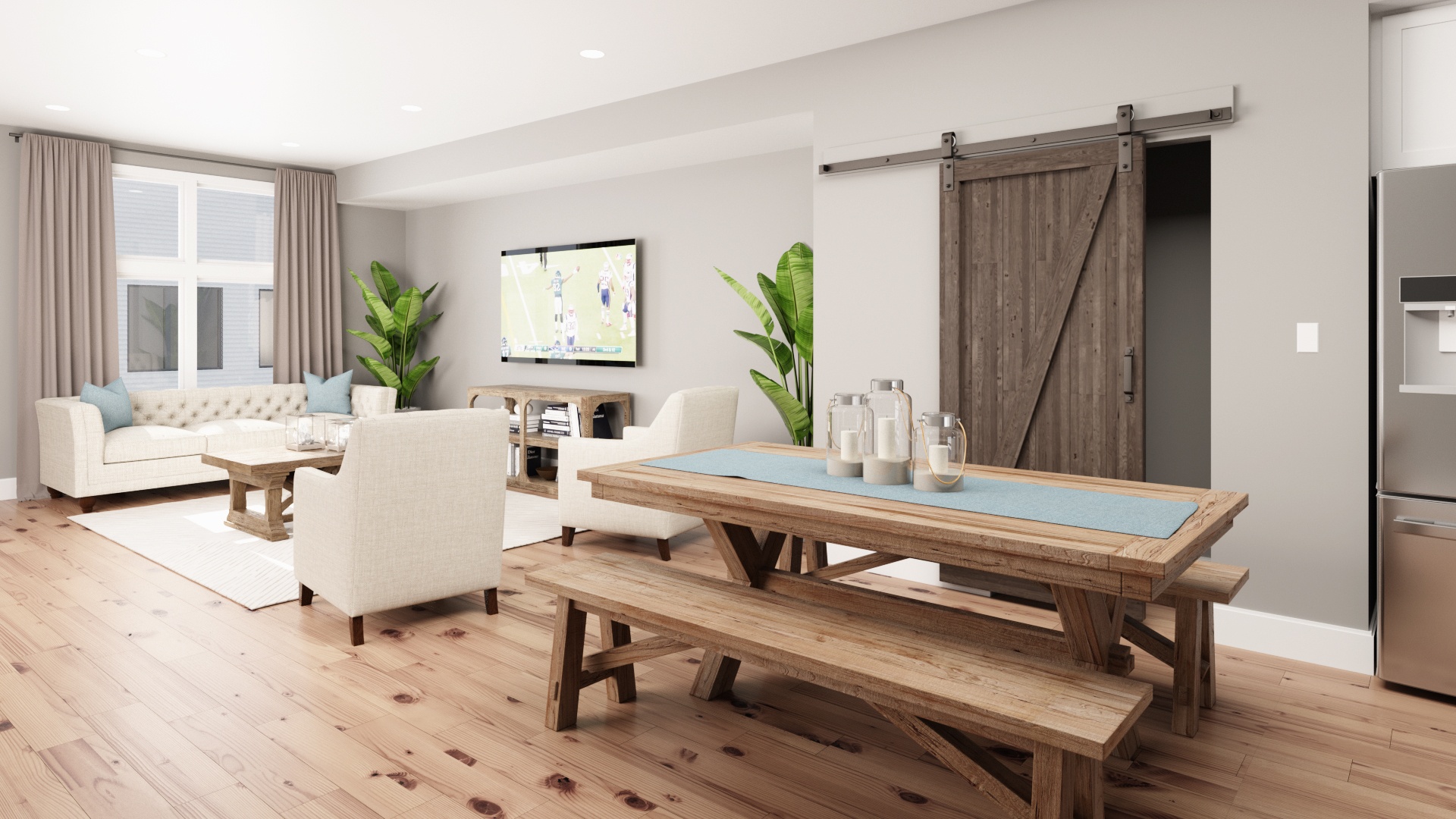 When you're advertising your homes or facility, you want to give as clear an idea of your environment as possible. And when your potential clients are looking for a senior living facility or home, they want to be able to assess the quality, comfort and layout of your environment easily. With a virtual tour, you can take care of your needs and prospective residents' interests all at once.
How Does a Virtual Tour Work?
As a digital rendering of the interior of your senior living environment, a virtual tour combines photography and virtual rendering for a detailed, real-life space you and your potential residents can explore online. Whether you're creating digital staging for an occupied space or a vacant one, a virtual design program like Designblendz's Matterport is an invaluable tool for offering perspective.
Using the Matterport Pro 3D camera system, our talented photographers and design professionals capture, edit, design and distribute your real-world location. By collecting measurements, capturing photographs from multiple viewpoints and processing your data, our team creates a precise, digitally rendered replica of your senior living space.
Benefits of Virtual Tours for Senior Living Facilities
Whether you're creating virtual tours for senior living apartments, homes or a retirement facility, a 3D virtual rendering of your property can open up so many opportunities. With your own virtual tour, you can attract the interest of potential residents and allow them to tour your facilities from the comfort of their homes.
Our Matterport 3D visualization program offers:
Photo scanning of up to 10,000 square feet per project
99 percent dimensionally accurate layouts
HDR photography
Explorative first-person layouts
Schematics and spacially accurate floor plans
Third-person dollhouse showcasing for the full picture
How to Design Virtual Tours of Apartments for Your Retirement Community
Wondering how you can put together your virtual tour to attract residents, boost reviews and expand the reach of your retirement community? Here at Designblenz, we make it easy. With our innovative Matterport photography solution, we create a high-quality, cutting-edge digital rendering of your space — so your potential residents can walk through, admire your amenities and get a feel for your space without even leaving their homes.
With a full team of 3D rendering professionals, real estate marketing professionals, construction managers, licensed architects and trained Matterport photographers, we use the most high-tech photography and computer programs to deliver expectation-exceeding, eye-catching virtual results. When you choose Designblenz, you'll gain your own real estate solutions provider who will work to understand your space — and a photography system that will bring your senior living space to life in a virtual environment.
Take advantage of our immersive, engaging and intricately detailed virtual tour options to show your future customers everything your retirement community has to offer. Take the first step today by contacting Designblenz online for a free quote!