Sustainability has been heavily emphasized in all industries over the past decade, however, we have come to a point in time where these efforts are not enough. The focus of sustainability is to make everything we do "less bad", which is a great start; but to start seeing positive impacts coming from the things that we create is when we are no longer just prolonging the demise of our ecosystem, and instead actively working to fix it. Sustainability consultant, Andres R. Edwards states that "In the USA, buildings are responsible for over 65 percent of total electricity consumption, 30 percent of total greenhouse gas emissions, 136 million tons of construction and demolition waste (approximately 2.8 pounds per person per day) and 12 percent of the portable water use. Globally, buildings use 40 percent (3 billion tons annually) of all raw materials." Because of this, architects have a responsibility to try and do everything in their power to, not only reverse the damage they have caused but counteract that damage with positive change.
Enter the term "Regenerative Design". Regenerative means to regrow or be restored and this style of architectural design is based on the idea of creating a building that mimics the restorative aspects found in nature. In their Built for the Environment Report, RIBA Architects define regenerative design as "...a system of technologies and strategies, based on an understanding of the inner working of ecosystems that generates designs to regenerate rather than deplete underlying life support systems and resources within socio-ecological wholes." This style of design is sometimes referred to as Cradle-to-Cradle; or C2C, 2CC2, Cradle 2 Cradle.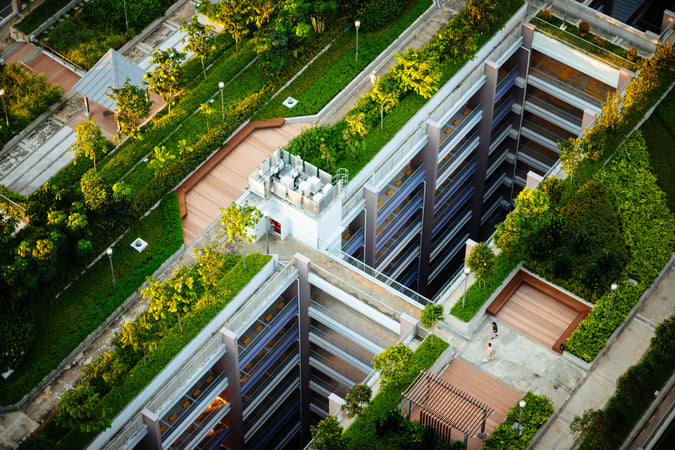 The key to designing regenerative architecture is knowing that the term "architecture" refers to more than just the physical building. Architecture that is regenerative incorporates the place, the site, the energy, the systems, the fauna and flora, and the building. Treating architecture as part of nature and setting it up to produce helpful resources like clean water, food, and energy allows for it to be regenerative. For instance, if a building can produce and store energy on-site in order to have little to no reliance on a utility grid, it could potentially serve as a small-scale energy resource for the surrounding community, further reducing reliance on the larger utility.
You can look at it like this: sustainability acted as a Band-Aid for the environmental crisis the world is facing and regenerative design is the cure. By decreasing the environmental cost of construction and the negative impact of prior development, the regenerative design goes beyond having no negative impact and actually achieves a net-positive impact on the environment. Some of the design strategies being used to build a healthier environment are green roofs and water skins that clean the air and eliminate carbon emissions, constructed wetlands that capture and store stormwater naturally to replenish the underground aquifer, and wastewater treatment for long-term water conservation.
In 2022, architects are working to take responsibility for the harmful effects that their designs have on the environment. And this seems to be a trend in many major industries, including automakers. Subaru is a great example of a company integrating ideas of restoration into their brand; They partner with local and national organizations such as the National Park Foundation, Leave No Trace, National Parks Conservation Association, and Kleen Kanteen to make restorative efforts. These partnerships provide funding for things like composting, waste reduction, and recycling operations and raise awareness on a large scale. Regenerative design is not unique to construction or architecture, all designers have the responsibility to make their work less harmful and more helpful to the environment. If you are a person or company looking to partner with environmentally-conscious designers, reach out to Designblendz.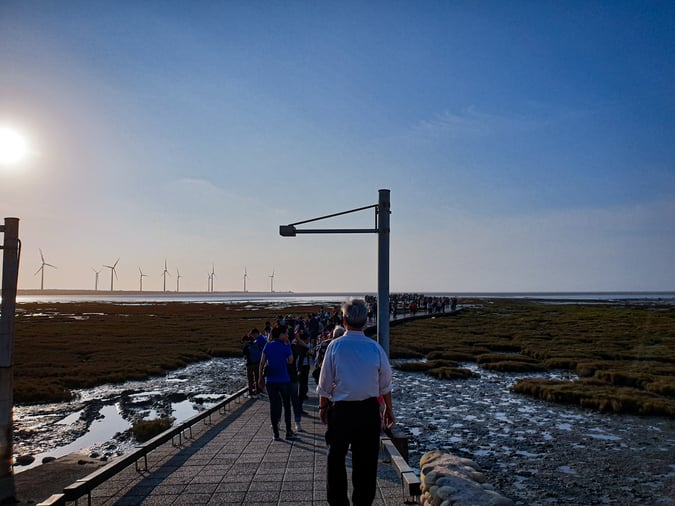 Resources: