North Carolina's Hottest Real Estate Market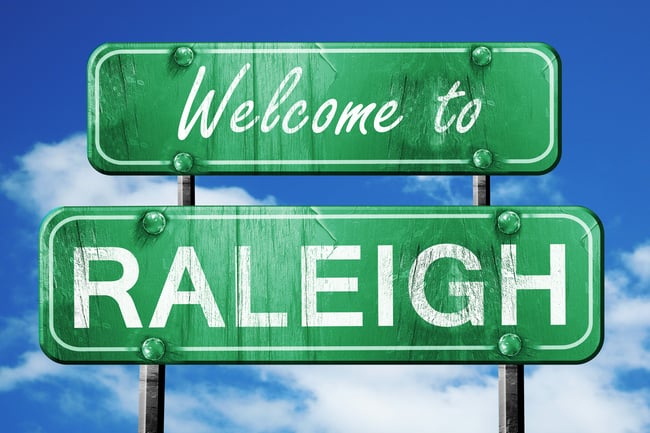 Raleigh is a city located in the southeastern region of North Carolina. Due to its proximity to the larger city of Charlotte, it is often overlooked. Although, over the past few years Raleigh's housing market has heated up as they have seen record highs and are expected to be the third hottest market in the U.S. this year.
Home values are projected to increase by more than 24%, which would bring the average home value to well over $450,000 as opposed to the current average of $391,444, according to an estimate by Zillow.
Although it is the second-largest city in the state, Raleigh is home to roughly half a million people. Though, the housing market is even larger than this.
The entire Raleigh metropolitan area, including the city and its surrounding suburbs, accounts for nearly one and a half million people.
The real estate market in Raleigh is landlord-friendly, contains multiple large populations of renters, and has an economic future that ensures long-term growth in housing demand and rents.
Raleigh is On the Rise
Raleigh's real estate market is already hot, but home values in the city are expected to increase nearly 24%, which would bring the average home value to well over $450,000. According to Zillow's analysis, only Jacksonville and Tampa, Florida are expected to experience greater home value appreciation through November of 2022.
The United States Census Bureau released new data on how much each country's housing stock expanded from 2010 to 2020, and a recent analysis by Apartment List found that Raleigh ranks third among the top 100 most populous metropolitan areas, following Provo, Utah, and Austin, Texas, but slightly ahead of Boise, Idaho, with housing growth of 23.5 percent.
Charlotte mortgage site LendingTree projects that Raleigh is currently the third most competitive market in the country, owing to a high proportion of homebuyers who have credit scores exceeding 700, a 20% or larger down payment, and mortgage shopping before looking for a home.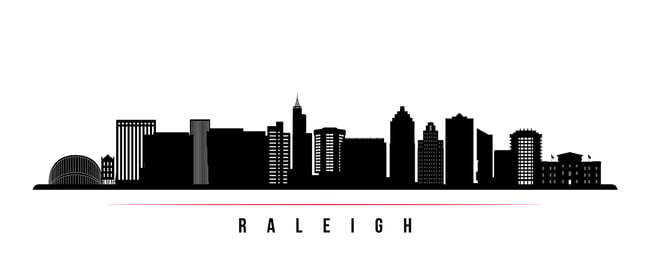 Home Prices in North Carolina
The median price of a home in the Triangle region of North Carolina was $394,950 in March of 2022, which was a 24.2% increase compared to last year.
It seems that sale prices will only continue to rise with the announcements of large companies opening offices in the area, like Apple. Apple is set to open its first East Coast campus in Wake County, which would create 3,000 new jobs. The company also said that it will start a $100 million fund for schools and community initiatives in the Triangle area and around North Carolina, which is another appealing aspect for future home buyers.




Is Raleigh a Good Place for Real Estate Investments?
College and University students will always be looking to rent in Raleigh due to it being home to various schools including North Carolina State University, Meredith College, St. Augustine's University, Shaw University, and several others.
Investing in the Raleigh suburbs could also bring you students from Duke University in Durham, NC, and the University of North Carolina in Chapel Hill, NC. Between the massive amounts of college students and young people planning to work in the infamous Research Triangle Park, Raleigh is among the newest hot destinations for young people.
Raleigh is also home to several major hospitals, an international airport, and many high-tech startups and high-paying jobs. Because Raleigh is such a diverse economy, unemployment rates tend to be lower. The diversity of the economy protects Raleigh's community from the rise and fall of employment tied to a single market sector.
According to WalletHub, North Carolina's overall tax burden is ranked around 30th out of all U.S. states. The state's property taxes come in at an average of 2.3%, as opposed to Georgia's which is 2.75%, or South Carolina's which is 2.91%.
The state of North Carolina is very landlord-friendly. There are payment grace period laws, though you can charge late fees. North Carolina only continues to become more landlord-friendly; in 2018 a law passed that allows landlords to recover legal fees and the cost to issue a court summons when they need to go to court to evict a tenant.
Raleigh is also home to several military employers. It is not home to Fort Bragg, which means the market will not rise and fall based on the fate of a large base. Instead, the area contains moderately sized military employers such as the North Carolina National Guard, Civil Air Patrol, a US Army Corp of Engineers, and an Army Research Office.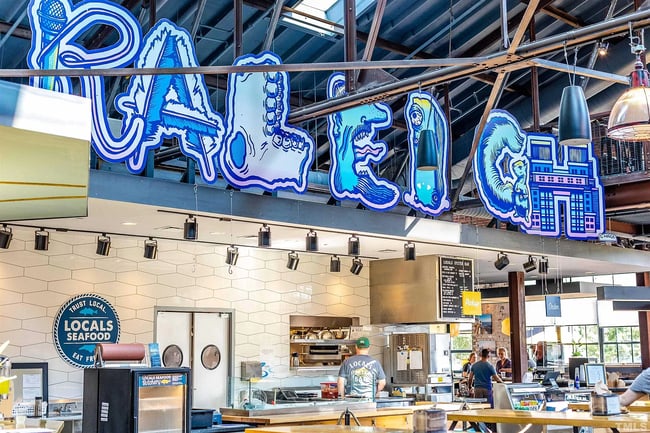 Zillow Home Value Index (

ZHVI

) is $459,151 for Raleigh as of May 2022.
Home values in Raleigh have increased by 35.7% over the last year.
Over the past 5 years, home values in Raleigh have increased by nearly 86%.
The median listing price for a home in Raleigh is $400,000 based on the most recent research from

Realtor.com

(as of April 2022).
The median listing price per square foot is $218.
Days on Market (median) is 50.
Sales-to-list price ratio in Raleigh is 100%, which means that homes are selling for approximately the asking price on average.
Of the 71 neighborhoods in Raleigh, Glenwood is the most expensive with a median listing price of $1,500,000.
The most affordable neighborhood to buy a home in Raleigh is Atlantic, where the median listing price is $275,000.
The key quality of life stats:
Designblendz Raleigh Projects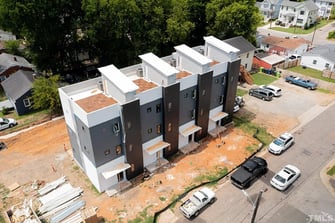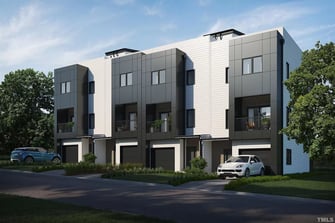 If you are looking to build a new home or investment property, Designblendz is your one-stop shop for all things architecture and visualization. Our architects have experience with the Raleigh real estate market and have successfully built and sold multiple properties in the city. To get your project started, feel free to reach out to our team.