What is a Streetery?
When businesses were slowly given the green light to re-open during the COVID-19 pandemic in 2020, many restaurant owners worked to find ways to serve as many customers as possible while keeping everyone outdoors at a safe distance. Enter "streeteries"; a quickly popularized strategy among restaurants worldwide to repurpose their sidewalk/parking lane space as outdoor dining.
In the city of Philadelphia, the restaurant industry was supported by The Emergency Outdoor Dining Program. However, this program expired on December 31, 2021. Due to the program's success and unwavering virus, though, the City Council enacted Bill 210776 in the Spring of 2021. This bill established where in the city streeteries could operate safely.
Types of Streeteries:
Pavement Streetery: Seating surrounded by crash barriers place directly on the street.
Platform Steetery: A platform flush with the curb surrounded by barriers placed directly on the street.
Structure Streetery: A built enclosure that has an overhead covering or at least one side 48 inches or higher from the pavement. This type can include a platform or sit directly on the street. Structure streeteries are the only type that requires a Building Permit and Art Commission review.
The Future of Philadelphia's Streeteries
On October 19, 2022, the City of Philadelphia announced the permanent regulations for Streeteries, which are classified as "a type of outdoor dining authorized in the parking lane on city streets."
The Streetery regulations were developed at the beginning of a complex interagency planning process that hopes to balance the need of the city's right-of-way and all of its public users.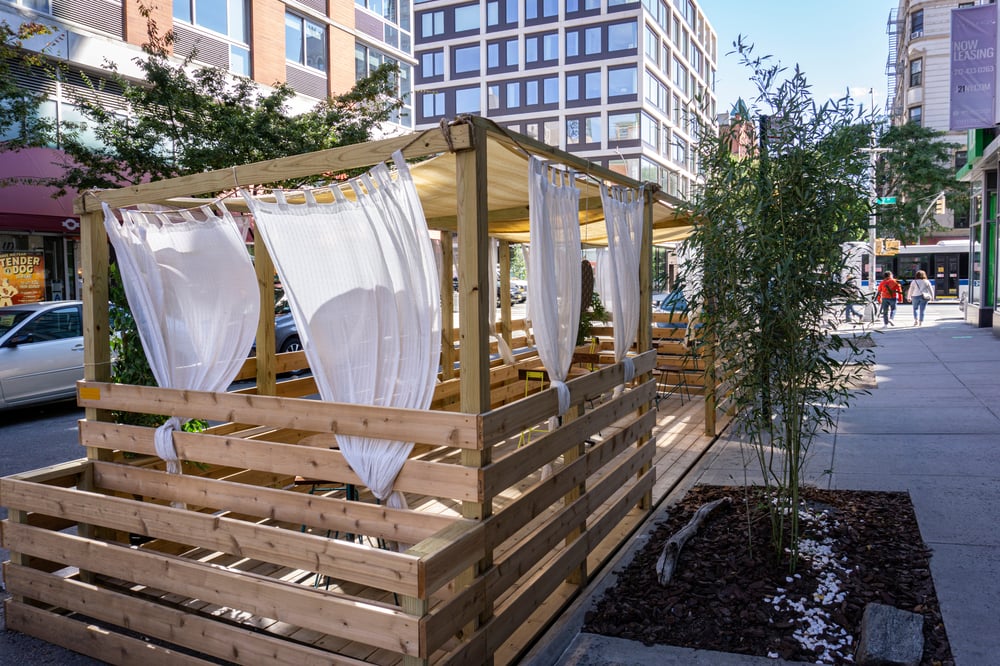 There are two different types of outdoor dining licenses offered to eligible restaurants:
Sidewalk Cafe: (existing permit type) A type of outdoor dining that allows eligible restaurants to place seating on the public sidewalk outside of their establishment. Any restaurant owner interested in establishing a Sidewalk Cafe must have a Sidewalk Cafe License.
Streetery: (new permit type)A type of outdoor dining that allows eligible restaurants to occupy a designated portion of the parking lane on authorized city streets for outdoor dining operations. Streetery includes provisions for furniture, certain structures, shelters and enclosures, platforms, and crash-worthy protective barriers.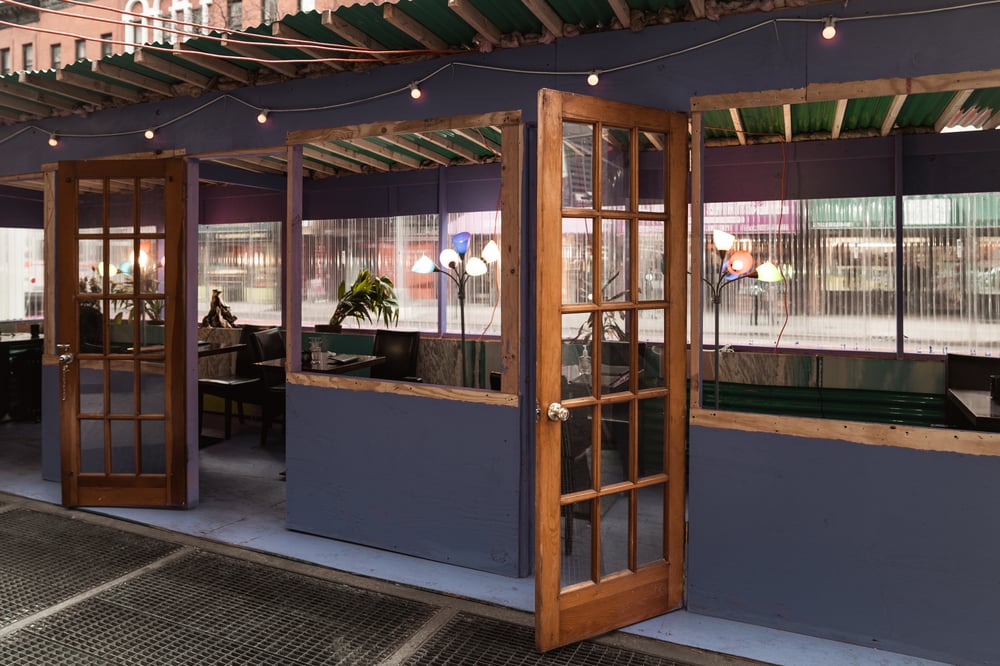 Streetery License Guide
The following information is required for eligible outdoor dining operations:
The Streetery guide available below provides further details on eligible locations, design options, site guidelines, and licensure application requirements for Streetery licenses.
Why A License/Permit Is Needed For a Streetery
There are a number of reasons for the city is enacting these requirements. As these structures and seating options have become extensions of the buildings they need to address typical building code elements and concepts. The safety of both patrons and vehicular traffic is one of the biggest concerns. New regulations will provide guidelines to ensure vehicular traffic has adequate driving lanes, as well as patrons, have a substantial crash barrier between them and traffic. Accessibility is the other large topic that surrounds the streeteries in multiple ways. Accessibility for patrons, accessibility for emergency responders, and accessibility for utility workers are all concerns as these structures become standard practice. The new guidelines have been put in place so that there will be minimal or no impacts on accessibility to these individuals.
Can Every Restaurant Have a Streetery?
Not every restaurant will be eligible for a streetery permit, here are some of the articles needed to qualify:
A food license
Indoor seating of 3 or more seats
A customer restroom
Not located in a by-right area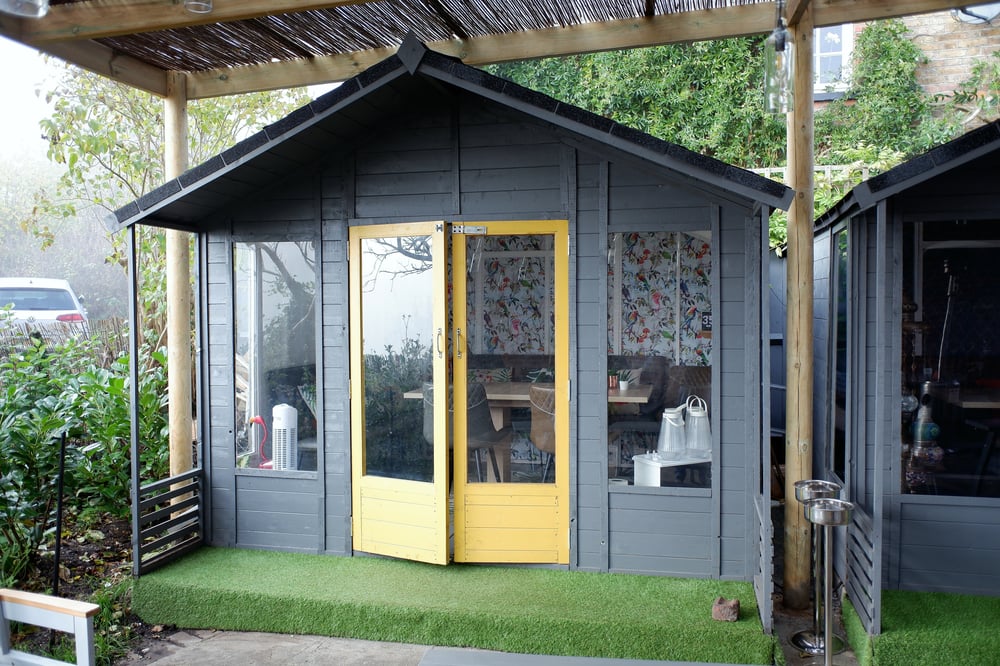 Location Requirements:
The City will issue Streetery Licenses for sites on state roads. Although, PennDOT controls these roads and may require the removal of streeteries at any time.
Streeteries can not be located on certain high-speed, high-traffic, high-collision, and critical arterial roads throughout the City. Eligible roads will be determined by The Streets Department on a case-by-case basis.
Structure streeteries are not allowed within the FEMA 100-Year Floodplain. However, pavement and platform streeteries are permitted. You can view the Floodplain map

here

.
Streeteries will only be permitted in the parking lane directly in front of the business that holds the City issued Food License.
Must be located only in spaces that do not compromise the deployment of emergency vehicles.
Can only be set up in parking spaces adjacent to travel lanes that are 12 feet or wider, to leave room for emergency vehicles. (This includes bike lanes).
At intersections with stoplights or stop signs: there must be a 30 ft minimum safety buffer zone between the streetery and a crosswalk, pedestrian ramp, bus stop, stop sign, or traffic signal, whichever is closest.
At intersections without stoplights or stop signs: must have a safety buffer zone of at least 20 ft.
There must be a 15-foot minimum safety buffer zone from fire hydrants.
A safety buffer zone of at least 5 feet is required from any manholes, water inlets, or other utility and ventilation access points.
Between every restaurant streetery, or every 20 feet of streetery length (whichever is smaller) must be 3 feet or wider open as an emergency path.
How Big Can Streeteries Be?
The width of streeteries cannot be wider than the width of the business's storefront, minus any safety buffer zones and emergency pathways.
No part of the streetery or crash barrier can extend into the travel lane, and it cannot extend more than 6 feet from the curb, plus the width of the protective barriers.
What You'll Have to Change
In the new regulations, there are a few elements that are no longer allowed in a restaurant's streetery. Some of these things include propane tanks and open flames, outside electrical (solar lights are allowed), tents and canopies, building attachments, pavement anchors, enclosed areas, and shipping containers. Unfortunately, many businesses utilize these things and will have to completely rebuild their structure in order to align with the permanent requirements.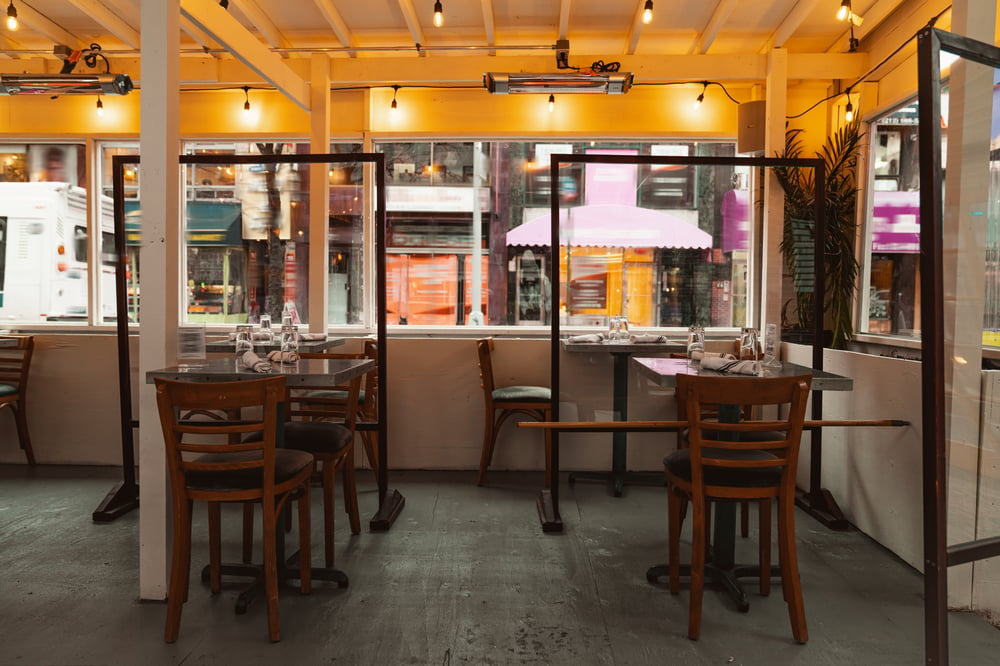 How Do I Submit For a Streetery?
The Streetery license application is scheduled to become available sometime next month. Eligible establishments will be those that primarily prepare food for sale to customers who intend to dine on the premises.
Based on the permanent regulations, restaurants will need to complete two applications to be considered for a Streetery license:
Department of Streets Streetery Prerequisite Approval application
Department of Licenses & Inspections Streetery License application
Before you can submit your application, The Streets Department must approve the site plan. The best way to do this efficiently is to work with an architect who understands the new regulations and can help you to design a site that will get approved. Streetery Licenses will need to be renewed each year through the Department of Licenses and Inspections online licensing tool, the eCLIPSE system.
What This Means For Restaurant Owners
Dawn Timmeney shared their conversation with Jeff Kile, the General Manager of Good Dog Bar in the Rittenhouse area of Philadelphia:
"We're not going to be allowed in front of the neighboring structure, even though the bank is 100 percent cool with us being out here," Kile said. "We hired for this. It's a big thing. I'm going to have to let a lot of people go if we don't get to keep this, it's gonna be tough."
With the new regulations, streeteries can only be six feet wide, and can not contain propane heaters. Additionally, they must have crash-proof barriers, and cannot be within 15 feet of a fire hydrant, 20 feet of a crosswalk, or 30 feet of a stop sign.
Timmeney also spoke with Ben Fileccia with the Pennsylvania Restaurant and Lodging Association who said "You know there are winners and losers here. We do have to follow state guidelines, so many corner restaurants may lose some of their streeteries because they will be too close to the corner."
The city's updated regulations must be followed by any restaurants who plan to apply to make their outside dining setups on the streets permanent. This includes restaurant owners getting consent from their property owners, and having a certificate of insurance and a valid food license for the specified location. According to Christine Mattson, the city said most streeteries that were put into place during the COVID-19 pandemic do not comply and will require "substantial re-design or total removal."
If you are a restaurant owner looking to apply for a streetery license, our architecture team can help you re-model your dining space and ensure that your business is abiding by the new regulations. Designblendz offers standard pricing for Platform and Pavement streeteries with a free consultation. Reach out to us today to set up a meeting to discuss the future of your business.