Coordination between each stage of your home or property renovation project is more streamlined with professionals. If you're a homeowner or landlord who wants to renovate or remodel your home, explore the benefits of architects for renovations.


---

What are renovations and remodels?
Renovations involve renewing your house by repairing your existing space and adding new pieces to the design. You may also decide to remodel your house instead, which involves changing the functional use of part of your home. Explore the differences between a renovation and a remodel:
Complexity:

A renovation updates your home's appearance, but a remodel changes a room or area's function. A remodeling project is more complex than a renovation.

Cost:

Renovations usually cost less money than remodels because they're more straightforward. When you add plumbing or change the layout of your home in a remodel, you'll also need permits.

Time:

Renovating your home features a few adjustments, but remodeling will take much more time. Most of these projects take several months.

Customization options:

When redesigning your home, you have plenty of customization options to make it look how you want. If you change the structure of your home, you'll have more layout and material choices.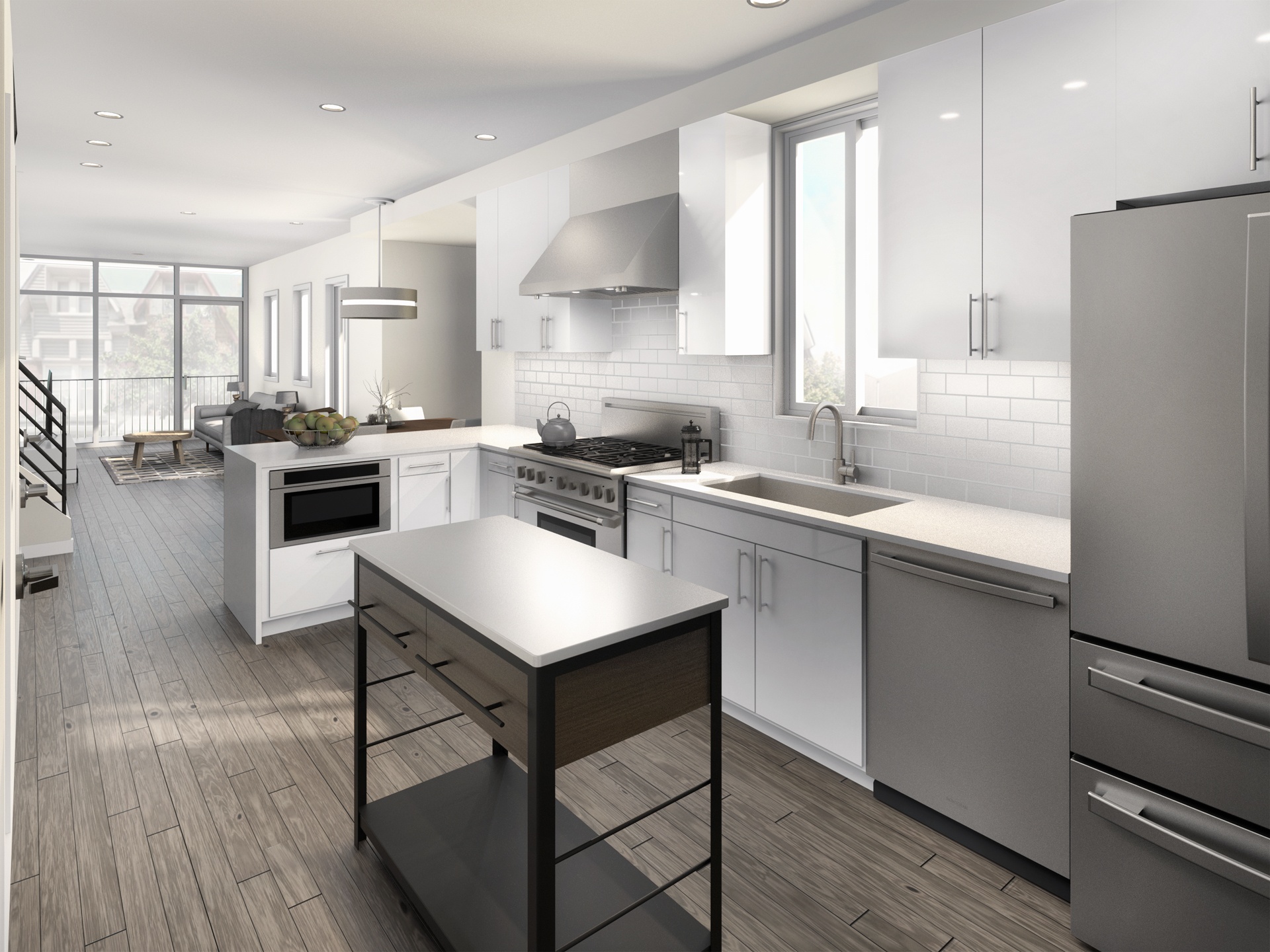 Should I hire an architect for a remodel?
Hiring an architect for a remodel or a renovation is a good idea for the following reasons:
1. Architects can see the big picture
An architect has the experience to figure out what type of design will work for your new home. They create a detailed plan based on what you want while considering your property's existing structure. Besides seeing the big picture, they also see the little details in every step.
After you meet with an architect to discuss how you want your home to look, they'll provide a set of schematic drawings. It's vital to work with an architect who understands your vision and knows how to bring it to life.
2. Architects are familiar with local building codes
An architect understands building codes to design your home safely and efficiently. These regulations usually involve your plumbing, framing, and electricity. You could run into issues selling your house or even working on your house if it's not compliant with local building codes.

Part of the architect's responsibility is to design the renovation or remodeling project to satisfy structural demands and building safety codes. An experienced architect knows how to balance structural integrity and visual appeal when planning your renovation.
3. Architects work with other construction professionals
Since your architect can see the big picture and knows what's best for your property, they can work with the contractor and workers during construction. Architects can meet with heating, ventilating, and air conditioning (HVAC) professionals, as well as plumbers or structural engineers, to go over your design so everyone is on the same page.
An architect knows how to speak a contractor's language to communicate what you want into what the contractor has to do. If any problems arise during construction, the architect can refer to their drawings to find a solution without cutting corners.
4. Architects can oversee your renovation or remodeling project
Once you and the architect figure out a design that works for your property, you're in control of how involved the architect is with construction. You can hire the architect to design the schematics, or you can work with them as they hire subcontractors and create a work schedule for everyone to follow.

If you work with a design-build company, they will have architects and subcontractors on hand so you don't have to hire more than one company for your home renovation or remodel.
5. Architects Can Save You Money
Even though it costs money to hire an architect, these professionals are an excellent investment in the long run for the following reasons:
Flexibility:

When you have an efficient design in place, you can easily change the plan if problems arise. Having a thorough drawing of your renovation or remodeling project can give you an accurate picture of what your ideas will cost so you can budget accordingly.

Energy efficiency:

A reliable architect will use high-quality, energy-efficient materials to help you save money on your energy bills. They can also design your home to use less energy by letting in natural light, regulating the temperature or updating your outdated plumbing and electrical systems.

Durability:

Since a reliable architect uses long-lasting products, you can save money on future renovations. Architects usually know the best types of paint, roofing materials, flooring, and other building materials to use for your redesign.

Resale value:

When you design your home with professional help, you can expect your property value to increase. Whether you want to sell your house or build equity, hiring an architect yields a high return on investment.
Why should I hire a contractor and an architect?
When you choose to do a renovation project, you might only think of hiring a contractor. While a contractor can do smaller tasks like replacing the tile in your bathroom, you should hire an architect to design any structural changes you'd like to make.
The benefits of hiring an architect alongside a contractor include:
Working with you to suit your needs and follow local building codes

Seeing the big picture and executing a better design

Avoiding possible design errors

Solving problems creatively and making the project more cost-effective
An architect draws your plans, and your contractor brings them to life. Instead of developing a design for your home on your own. Consider consulting a design-build company that's an expert in both architecture and contracting to help you save time and money.
Why should I hire an interior designer and an architect?
Along with a contractor, you may want to hire an interior designer with your architect to help put your ideas down on paper. Explore some of the reasons why hiring an interior designer can help you on your home renovation or remodeling project:
Save money:

An interior designer can help you avoid costly mistakes, such as buying the wrong-sized furniture or painting your room the wrong color. They'll also work within your budget to help you get the best design possible.

Save time:

An interior designer can help you save time by anticipating any obstacles that may come up and give you a realistic timeline of when your project can get done.

Get professional help:

Since an interior designer is a professional in the industry, they have the experience and expertise to know what to do in every situation. You might miss some minor details, but they know what to look for and can help you get the best design possible.

Produce eye-catching results:

Interior designers have natural and experienced creativity to bring all the colors and elements of your design together into

one cohesive look.