Your style shines through in many facets of your life - your wardrobe, physical appearance, and maybe even your vehicle. The style of your home should be no exception. With the popularity of social media, the creativity in home styles and design is not slowing down.
With almost 1 million new construction, single-family homes built in 2021, the desire for unique architectural types of homes is at an all-time high. Searching the internet for inspiration can be overwhelming, but we will show you some unique designs that may speak to your specific preference.
Whether you fancy yourself modern and sophisticated or more laid-back and chill, keep reading for the architectural styles that are sure to wow even the most particular types!
Architectural Styles
Home styles, like fashion styles, are constantly evolving. Popularity and demand are the two driving forces behind new trends, while affordability and availability of construction materials temper the speed.
You may find yourself swayed by what is popular, or you may appreciate a classic, timeless style. Maybe you find yourself between two styles and wondering what it would look like to marry contemporary and classic.
Some of these designs are constants, while a couple may surprise you. Don't be afraid to think outside the box when it comes to home design, building features, and construction materials.
Style is unique, and your home should be, too. Here are five architectural styles to inspire you!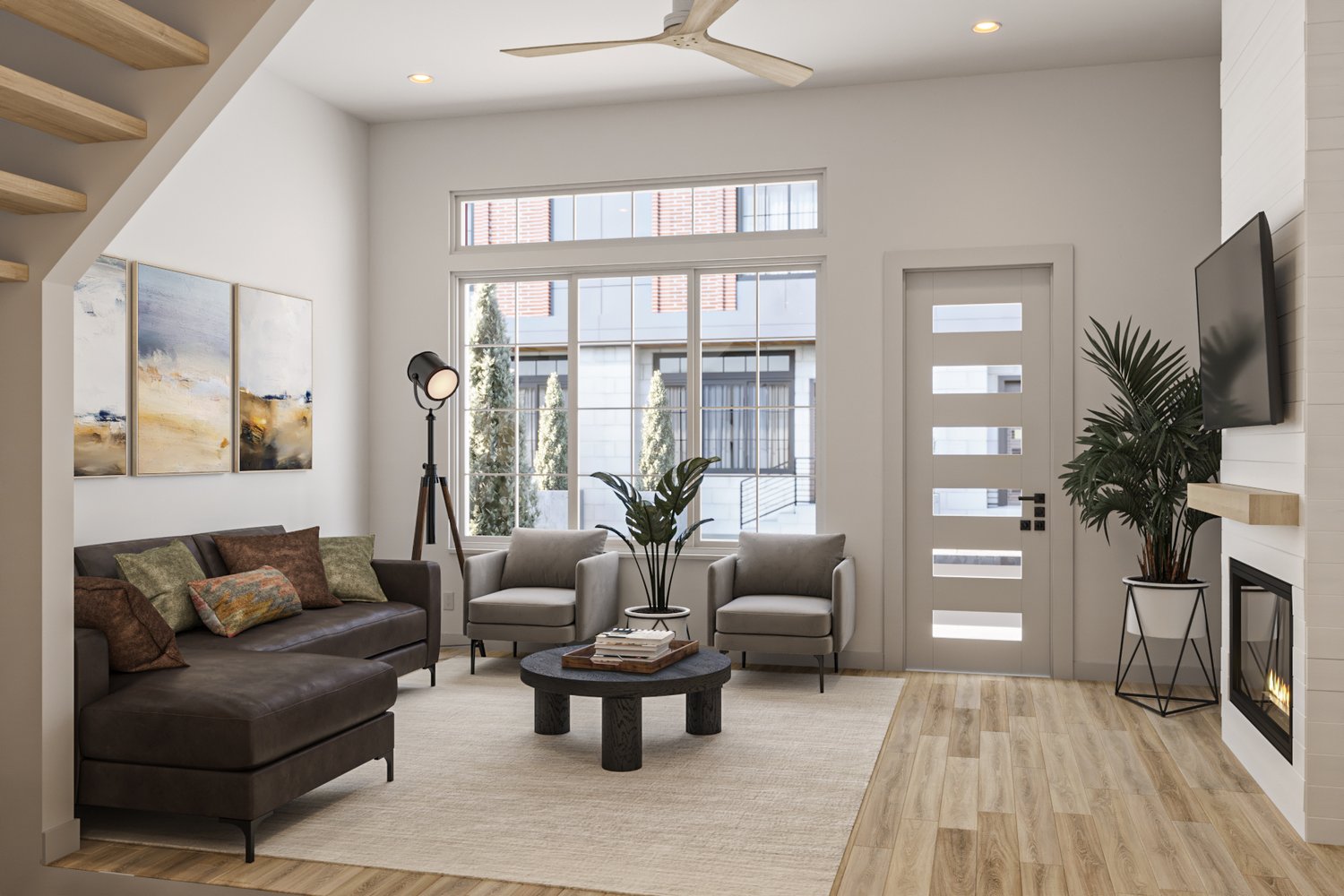 1. Contemporary: Modern & Green
Contemporary, modern architectural design has been popular for the last several years. As technology enhances our everyday lives, it also enhances our homes' abilities. What may have been considered modern five years ago is not the same contemporary style we see in today's home styles.
With more awareness around green energy, low-tox, and sustainability, today's homes are designed with health and longevity at the forefront. Architectural designs that incorporate dome and cube shapes are two contemporary designs that have energy-efficient properties.
Incorporating solar energy into your modern architecture is an additional way to increase the energy efficiency of your home while still having a clean aesthetic.
Not every modern home has to be centered around energy and environmental concerns. Large windows that allow floods of natural light into your home are also on par with contemporary design. Clean lines and sharp, contrasting colors bring together modernity and functionality.
A contemporary style allows you to add new home advancements as technology, and style, change.
Whether you love minimalism or efficiency (or both!), a contemporary home style may be what you are searching for.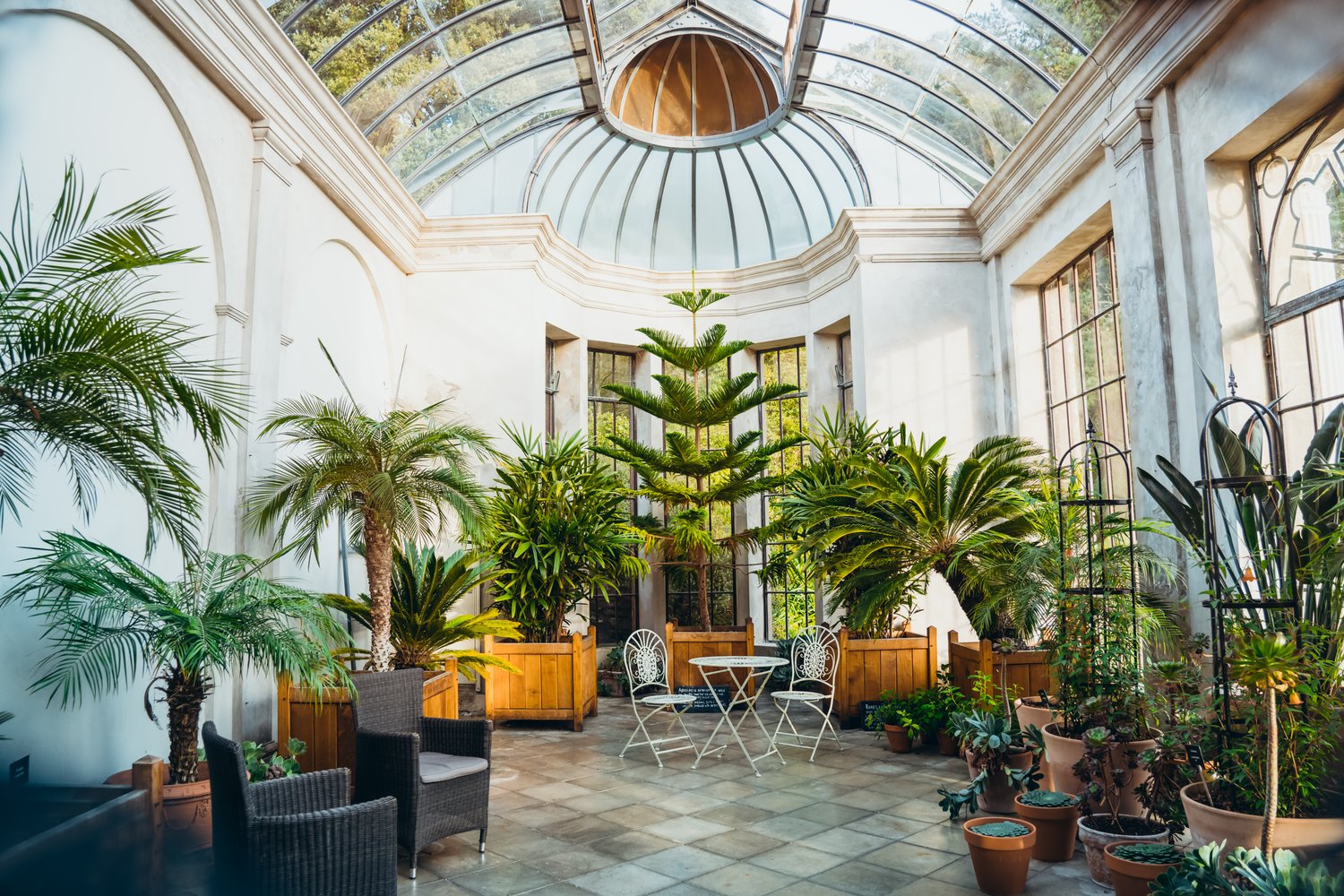 2. Biophilic: Bring the Outside Inside
This newer trend in architectural styles is meant to bring nature closer to home - it brings it inside the house. If you are not a plant parent, you probably know of one. The biophilic design uses landscaping, structure, and design to bring elements of the outdoor to inside spaces.
The mind is the only barrier when it comes to what you can achieve with a nature-inspired design. Indoor arboretums, sliding bedroom doors that open to an outdoor oasis, and ivy-covered interior walls are a few trademarks of a biophilic home.
Live plants enrich the air around you and better your health. In addition, there is evidence to suggest incorporating nature into your home can have mental health benefits and give your mood a boost.
Adding your own plant nursery inside may not suit you. However, you can still achieve a biophilic aesthetic by creating expansive landscape spaces dedicated to thriving outdoor plants, flowers, and trees.
If you love nature and want to create a happy-home oasis, check out the biophilic trend!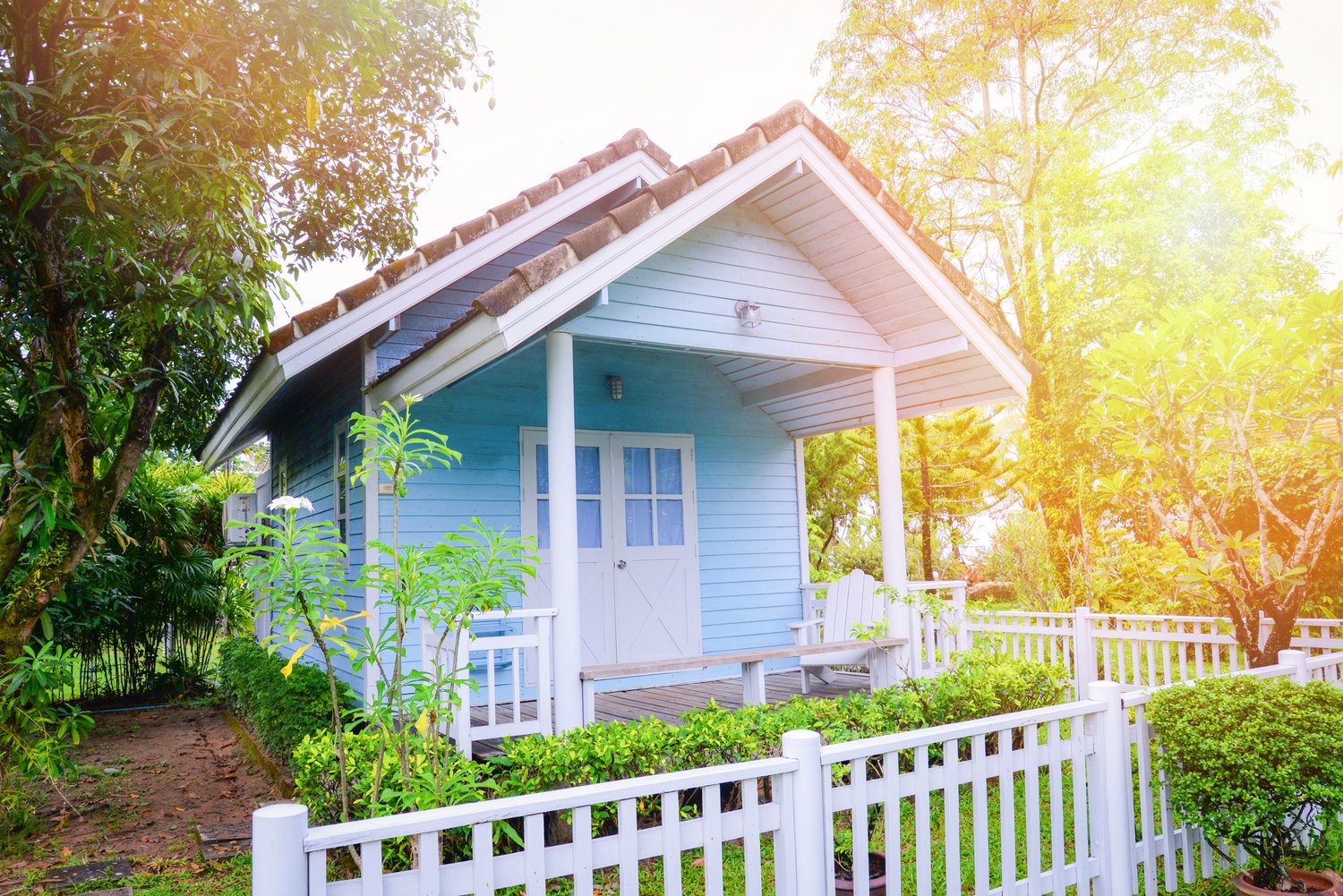 3. Tiny Home: Small but Mighty
It would be amiss not to include one of the most popular architectural styles in the last few years. The tiny home trend has given families the freedom to design the home of their dreams on a smaller scale.
Tiny homes built now compared to those a decade ago have most of the amenities a full-sized home has but are smaller, still functional, and more affordable.
There aren't many rules when it comes to tiny homes and having a home inspired by your style and passions is more accessible in tiny home construction.
One of the most versatile things about tiny homes is the ability to create a type of home in virtually any style or a mix of multiple styles to suit your preferred aesthetic.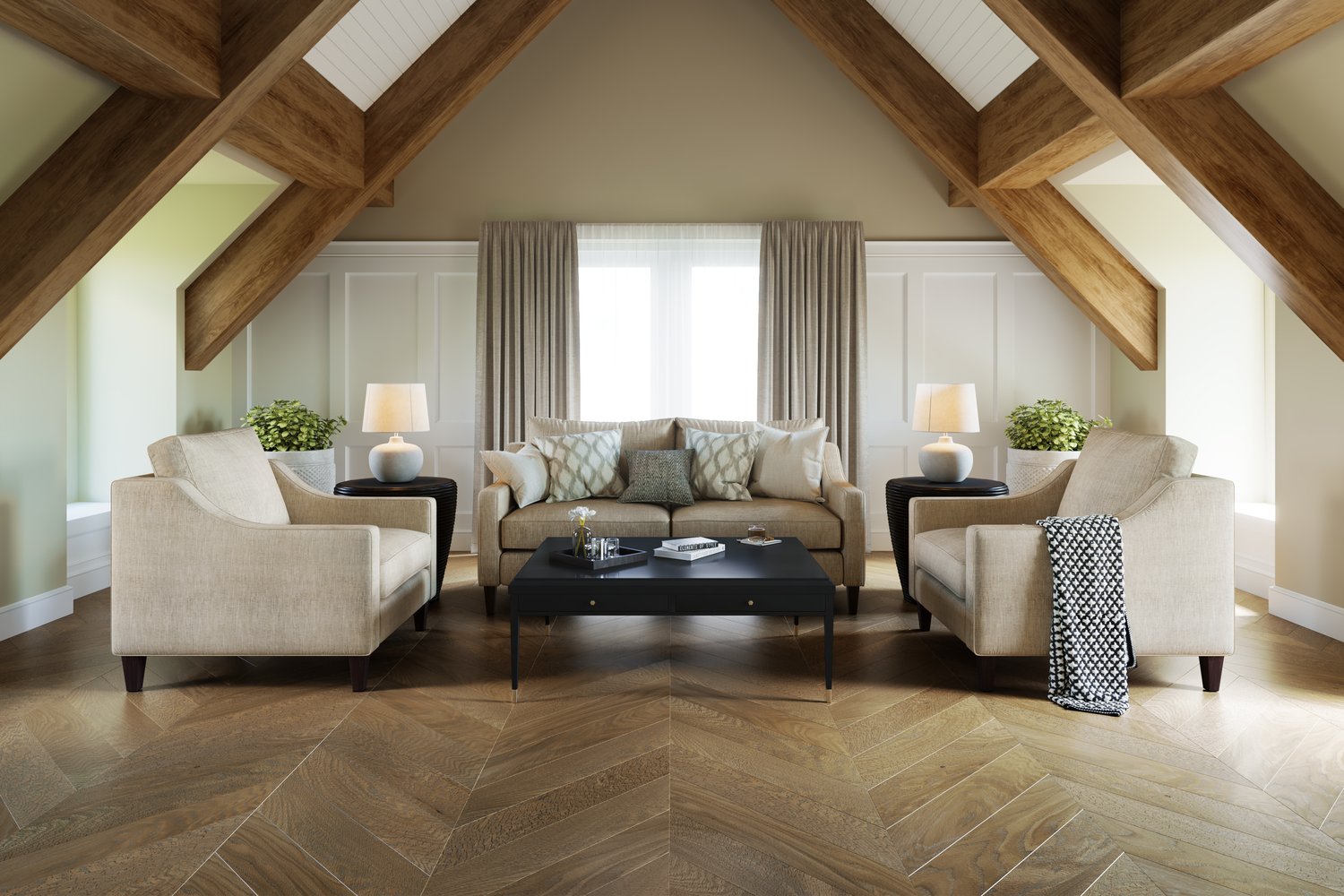 4. Cabin: Rustic Relaxation
The image of a cabin can conjure up a few different types of feelings - cozy, comfortable, and homey. They can also be picturesque, charming, and glamorous. You can mix the rustic durability of a cabin on the outside with high-end touches on the inside.
Bring in modern appliances, crisp lines, and neutral colors in the living spaces while embracing more rugged exterior touches like natural wood, and open, outdoor spaces marry the two styles.
If you love cozy charm, finding a skilled designer to bring your idyllic vision to life can give you the cabin home of your dreams.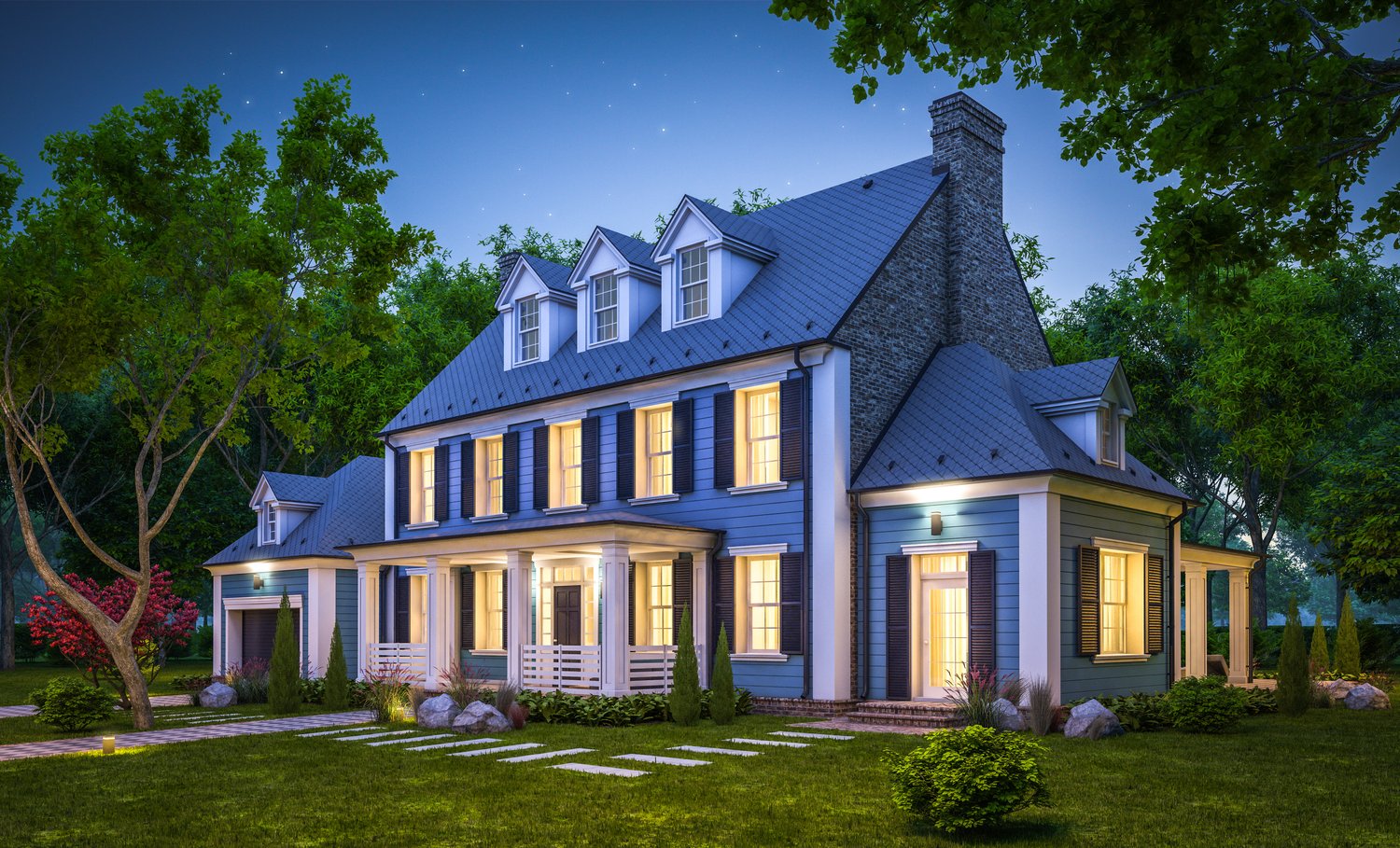 5. Colonial: A Timeless Classic
Last but certainly not least is the constant favorite among architecture enthusiasts and homeowners alike - the colonial. Originated in the 1600s, the colonial style of home is steeped in old-world structure and timeless design.
It is easy to see why colonial homes are consistently rated as trending architectural designs year after year. Their two to three-story structures and winding staircases are classic.
Because these homes are usually constructed from brick or natural materials, they have a minimalist exterior that can be personalized with landscaping, patio additions, and pops of bright exterior color.
If you love traditional looks that can be micro-updated by small, non-structural changes, a colonial house style will welcome you home.
Settling on a Style
Architectural styles can be overwhelming, but that is where professionals come in!
An architectural designer can bring the vision in your mind to life. Working together with a team can reduce your stress and make choosing your design style an exciting project.
Reach out to our architectural design and visualization team today to get started on the home or office project of your dreams!