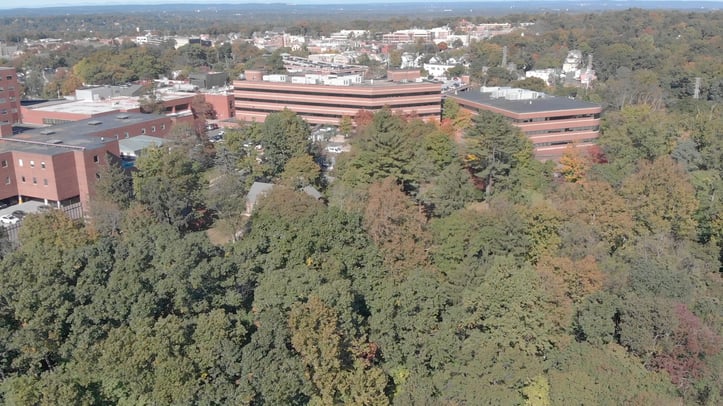 What is Drone-Integrated Rendering?
It is the act of merging physical drone captured footage with 3D virtual renderings to create a mixed reality animation video.
This technology has been used in movies with green screen effects, however it was never accessible or possible for small to middle sized business to create these videos. With the advancement of 3D rendering software and technology, Designblendz can merge physical and virtual content together to create something that hasn't been done before at this scale.
This project was important to Designblendz as it was our first opportunity to prove this type of storytelling. The push for 3D artists to solve this puzzle is growing rapidly as there becomes a growing need for new and clean healthcare facilities.
The Hospital and Health Care industry will always be growing. According to CBRE's U.S. Medical Office and Healthcare findings:
The senior citizen population (65+), which is the highest per-capita healthcare spending demographic, will double by 2055
Cost containment continues to drive hospital consolidation and expansion of outpatient facilities
The absorption of medical office space continues to be greater than the supply, which has lead to an 8% vacancy rate (* as of Q1 2017)
Healthcare has seen an increase in transaction volume, with nearly $10 billion for the year ending Q1 2017
With this data, we can be confident knowing there will be an increase in facilities constructed and renovated in the future.
Here is the final video that pushed the project ahead into development and funding:
Each Drone-Integrated Rendering project will require:
Architect / Interior Designer
Marketing Team
Rendering Team (if not combined with Marketing)
Certified Drone Pilot
Fundraising Team (from Health Care Facility)
Working with the architect, the marketing and rendering team coordinates what areas of the facility are most important to showcase to potential donors and residents.
A sketch is created in collaboration to ensure whatever the client wants to showcase is feasible to capture and recreate.
The challenge of this project was to capture multiple buildings across different areas of the masterplan. It required careful planning and execution to ensure all imagery aligned perfectly.
By creating this content, neighborhoods and board officials are more likely to back your project and giving it the necessary go-ahead to become a reality. In addition, this content tells a story to the donors which can actively fund the project during the planning and construction phases.
Capture the Drone Footage
Sketch the Drone Route Plan.
Coordinate with Drone Pilot to ensure all equipment is able to work with flight request.
Must obtain air clearance from the site in order to fly drone craft. If you are interested in professional drone photography and videography, we strongly suggest contacting Designblendz for more information.
Here is an example of a drone route plan: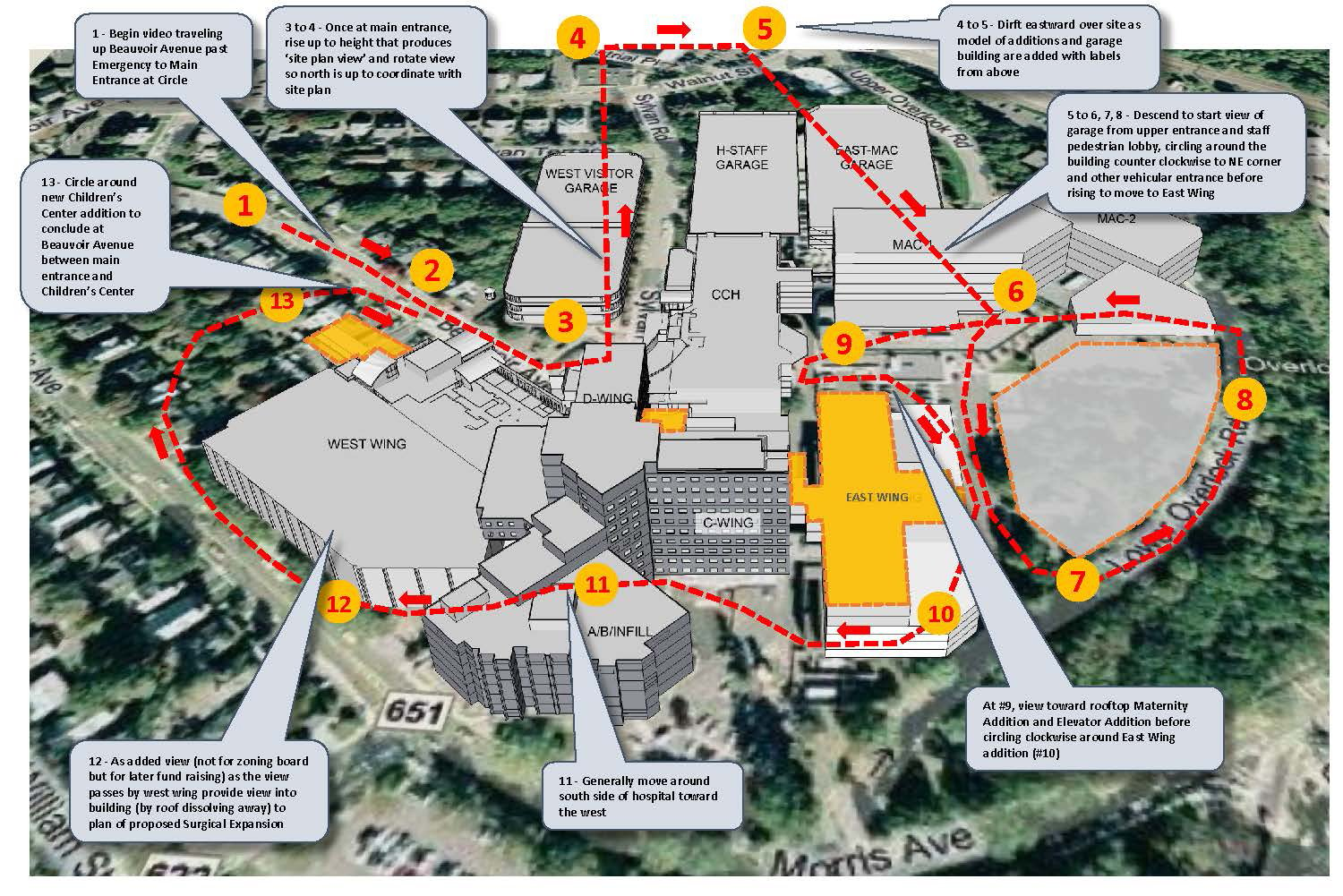 Build the 3D Rendering Environment
Taking the 2D drawings and 3D models from the architect and converting them to photorealistic 3D environments is no small challenge.
It requires coordination of architecture, new and existing, as well as the landscape design to create an accurate representation.
The most challenging part of this project was marrying up the topography from the model to the actual site. In order to successfully recreate the site, the modeling team must build off topography maps and aerial imagery.
Once the environment is modeled, it is time to add materials, cameras, and lighting before sending it to rendering.
3 Key Steps to Successful Rendering
Once the modeling is completed, the rendering team can then drop in cameras, materials, as well as lighting to simulate the same characteristics as the video footage.
The camera paths must line up perfectly with the same flight path as the drone aircraft. If aligned, it will prevent various errors from arising during post production.
Make sure you are utilizing a licensed drone pilot and have the air clearance of site you plan to fly over.
The team had to coordinate multiple flights at this site to ensure capturing all angles for the client's vision.
Here is what the 3D model looks like before we render the scene: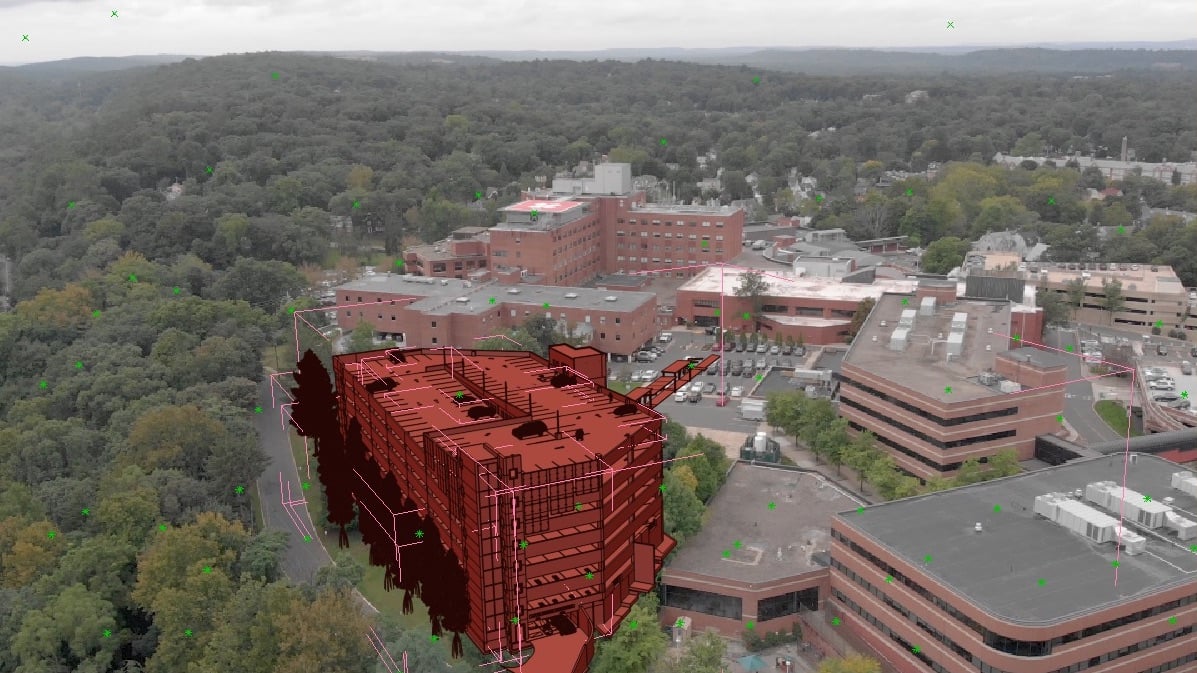 Here is what the 3D model looks like after we render the scene: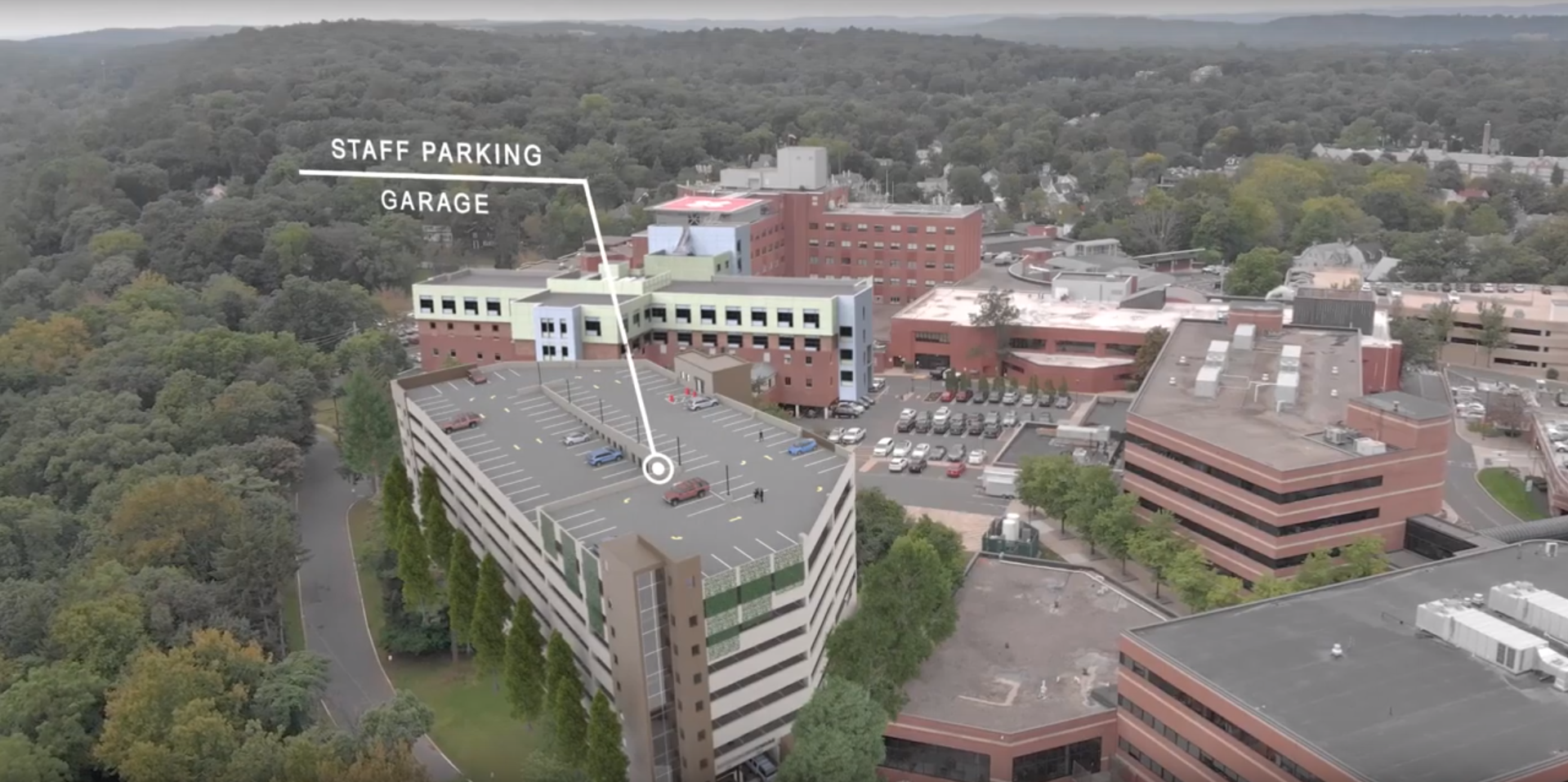 Drone-Integrated Rendering
It is now more accessible than ever to get a drone-integrated photo or video of your upcoming project. Take advantage of this technology by working with 3D Artists and CGI specialists on your next project.
Read more Designblendz case studies.
Learn more about our visualization and marketing services.