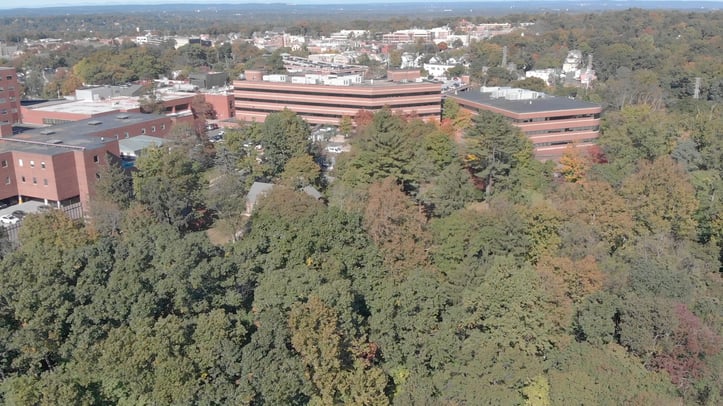 What is Drone-Integrated Rendering?
Drone-integrated rendering is the method of merging physical drone footage with 3D virtual renderings to create a mixed-reality animation. This effect got its start in large-budget cinema, and it hasn't been accessible to the AEC industry until now. With the advancement of 3D rendering software, physical and virtual environments can now merge in a way never before seen in our industry at this scale.
This type of project visualization increases the likelihood that not only will neighborhoods and board officials back a project, but donors will also fund it during the planning and construction phases.
The following highlights the success story of a new healthcare facility design and funding approval using drone-integrated rendering technology.
Here is the final video that pushed the project ahead into development and funding:
Drone-Integrated Renderings: Project Requirements
Successfully creating a drone-integrated rendering requires careful planning and execution by a team of experts.
Architect / Interior Designer
Marketing Team / Rendering Team of 3D artists and CGI specialists
Certified Drone Pilot
Working with the architect, the marketing and rendering team coordinate which areas of the facility are most important to showcase to potential donors, residents, and other stakeholders. Together, they create a sketch to ensure the client's goals are feasible to capture and recreate.
Capturing the Drone Footage
When capturing aerial footage with a drone aircraft, always follow these steps:
Sketch the Drone Route Plan
Coordinate with a licensed Drone Pilot to ensure all equipment will work with flight request
Obtain air clearance from the site
Here is an example of a drone route plan: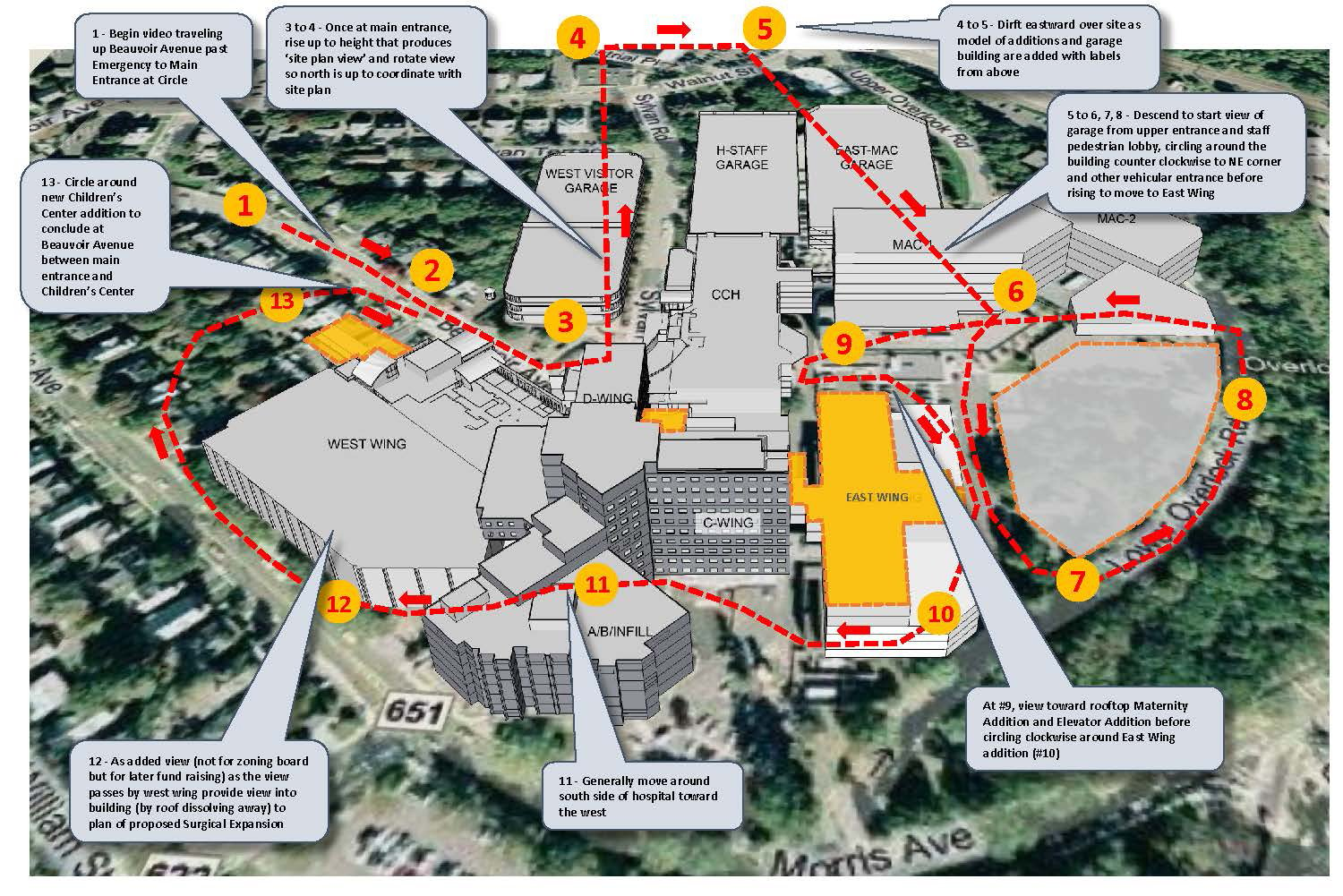 Building the 3D Rendering Environment
Taking the 2D drawings and 3D models from the architect and converting them to photorealistic 3D environments is no small feat. It requires coordination of new and existing architecture, as well as the landscape design, to create an accurate representation.
In order to successfully recreate the site, the modeling team must build off topography maps and aerial imagery. For our team, the most challenging part of this project was marrying the topography from the model to the actual site.
Creating a Successful Drone-Integrated Rendering
Once the modeling is completed, the rendering team drops in the materials, cameras, and lighting to accurately simulate the same characteristics as the video footage. The camera paths must line up perfectly with the same flight path as the drone aircraft. This alignment prevents various errors from arising during post production.
On this project, the team had to coordinate multiple flights to capture all the angles for the client's vision.
Here is what the 3D model looks like before we render the scene: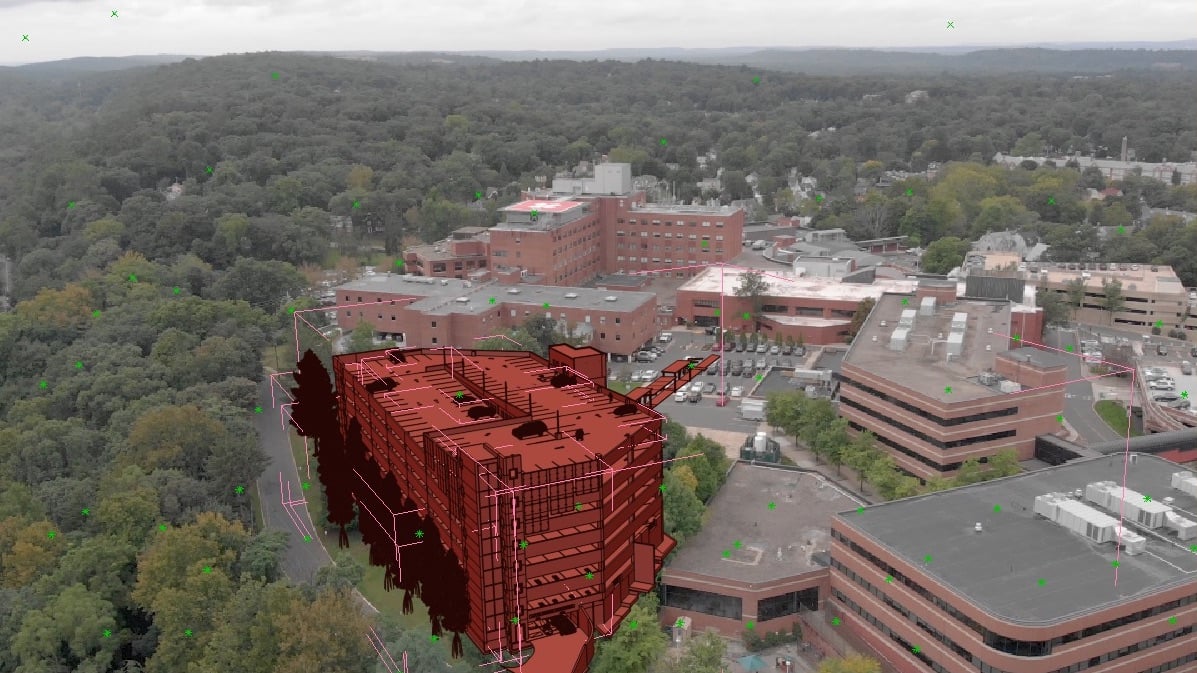 Here is what the 3D model looks like after we render the scene: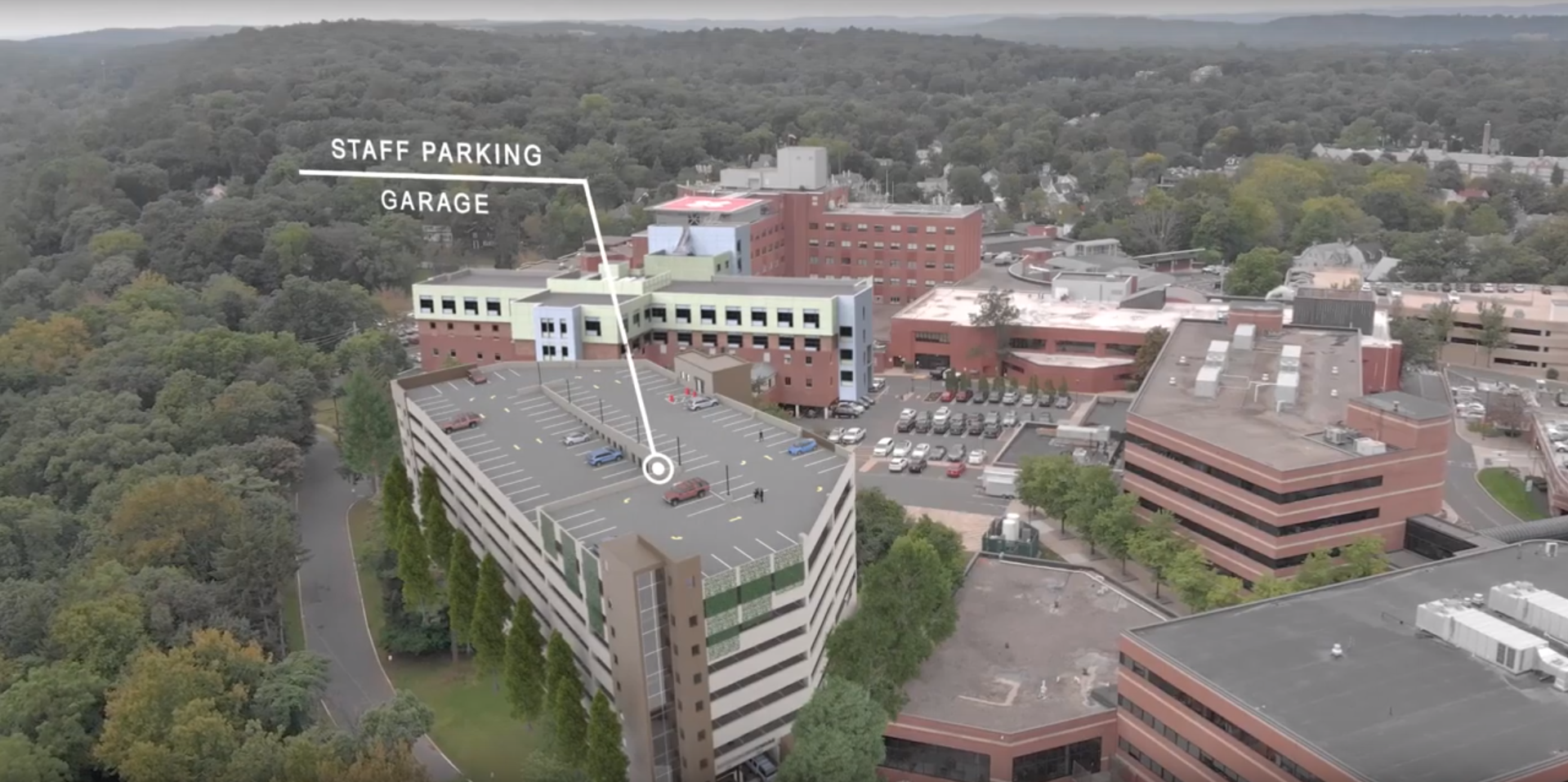 Request a Drone-Integrated Rendering for Your Next Project
It is now more convenient than ever to get a drone-integrated photo or video of your upcoming project. Contact the Designblendz team to get started.