In the ever-evolving landscape of real estate and architectural design, the utilization of cutting-edge technologies is not just a luxury but a necessity. Realtors and real estate developers are consistently on the lookout for innovative ways to present and visualize their projects. Among the myriad of technological advancements, the amalgamation of drone photography and 3D renderings stands out as a powerful duo that brings architectural visions to life.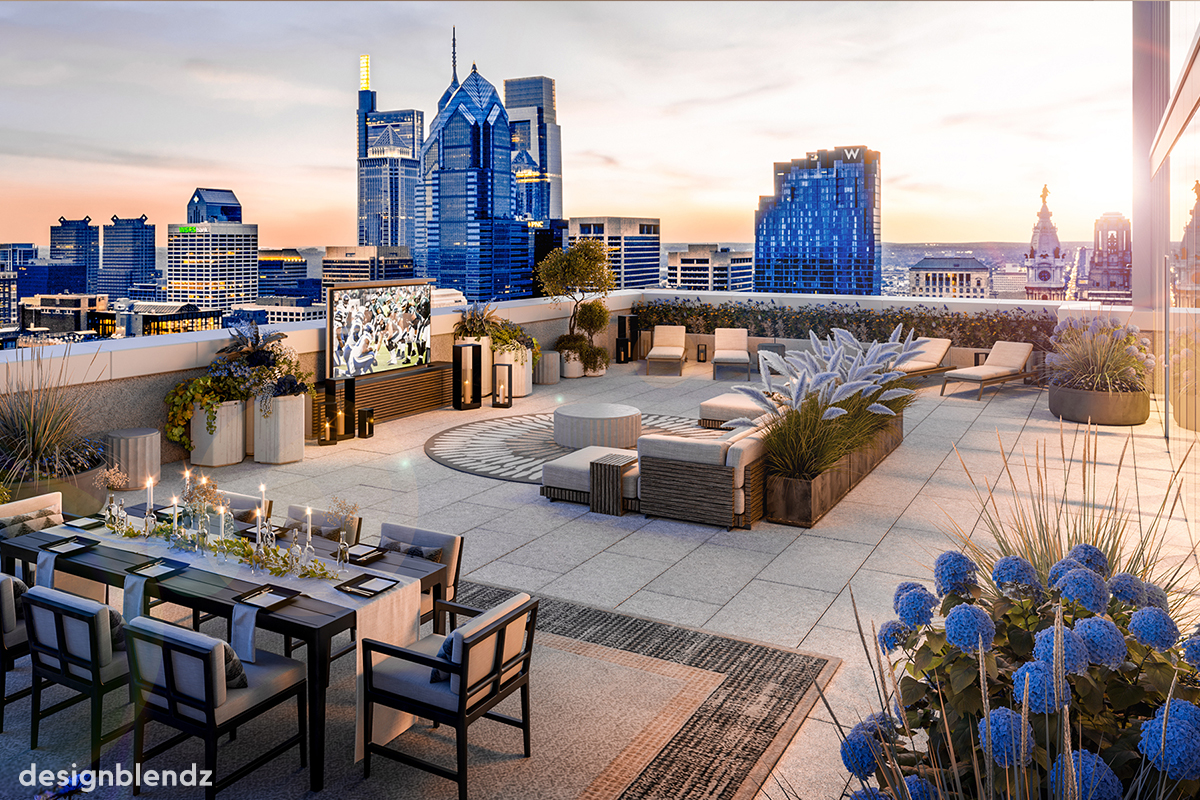 A Seamless Blend of Technology and Artistry
The exquisite blend of drone photography and 3D renderings offers an enriched, multi-dimensional view of architectural projects. While 3D renderings provide intricate details and realistic visuals of interiors, drone photography captures breathtaking aerial perspectives, providing a comprehensive outlook that was hitherto impossible.

Drone Photography – Capturing the Unseen
Drone technology has revolutionized the way we perceive and capture real estate imagery. With the capability to capture high-resolution, panoramic, and aerial views, drones provide unique perspectives of the property, its surroundings, and the landscape. Realtors and developers can showcase the property's exterior and the majestic views it offers, enhancing the property's allure.

3D Renderings – A Journey Inside
While drone photography illustrates the exterior grandeur, 3D renderings complete the narrative by offering an immersive journey into the interiors. Developers can illustrate proposed architectural designs with photorealistic 3D visuals, enabling potential buyers to experience the space, design, and layout in stunning detail. It bridges the gap between architectural plans and the finished project, offering a tangible feel of the interior aesthetics.

The Power of Integration
When drone photography is synergized with 3D renderings, it creates a comprehensive visual package that is both compelling and informative. Potential buyers and investors can view a property from every angle, both inside and out. This integration fosters an emotional connection, as viewers can envision the completed project in its entirety, facilitating informed decision-making.

The Competitive Edge
For realtors and developers, the combination of these technologies not only elevates the presentation of their projects but also underscores their commitment to innovation and excellence. In a competitive market, offering such in-depth, comprehensive visualizations distinguishes professionals and underscores their commitment to quality and detail.
Final Thoughts
As we sail through the golden age of technology, the fusion of drone photography and 3D renderings is not a fleeting trend but a cornerstone for the future of real estate marketing and architectural visualization. It's an investment that pays off in enriched customer experience, faster sales cycles, and enhanced brand perception.
If you're looking to make your mark and transcend conventional boundaries, embracing this dynamic duo of visual technologies is the key. Every project tells a story; ensure yours is told in the most captivating, comprehensive, and immersive manner with the unrivaled combination of drone photography and 3D renderings.