About The Architectural Design of the Year 2021
Tucked gracefully into the hills of Tai'an, Shandong in China stands a structure designed with its natural surroundings in mind. The Hometown Moon is a moon that never sets; a glowing sphere that blends into nature and stimulates the soul. Recognized as International Design Awards Architectural Design of the Year 2021, this unique project consists of the Hometown Moon chapel and the Hometown Cloud observation deck. During the design process, Syn Architects strove to evoke feelings of harmony, perpetuity, endlessness and comprehensiveness by incorporating the essence of Buddhism and the presence of surrounding natural elements into the design. Meaningful architecture goes beyond aesthetics and functionality, architects who set out to tell a story are the ones who leave a lasting impression. At DesignBlendz, architects and visualization artists join their separate creative skills to assure that each project may blend seamlessly into its environment, best serve its future inhabitants, and tell the story of the structure and its surroundings.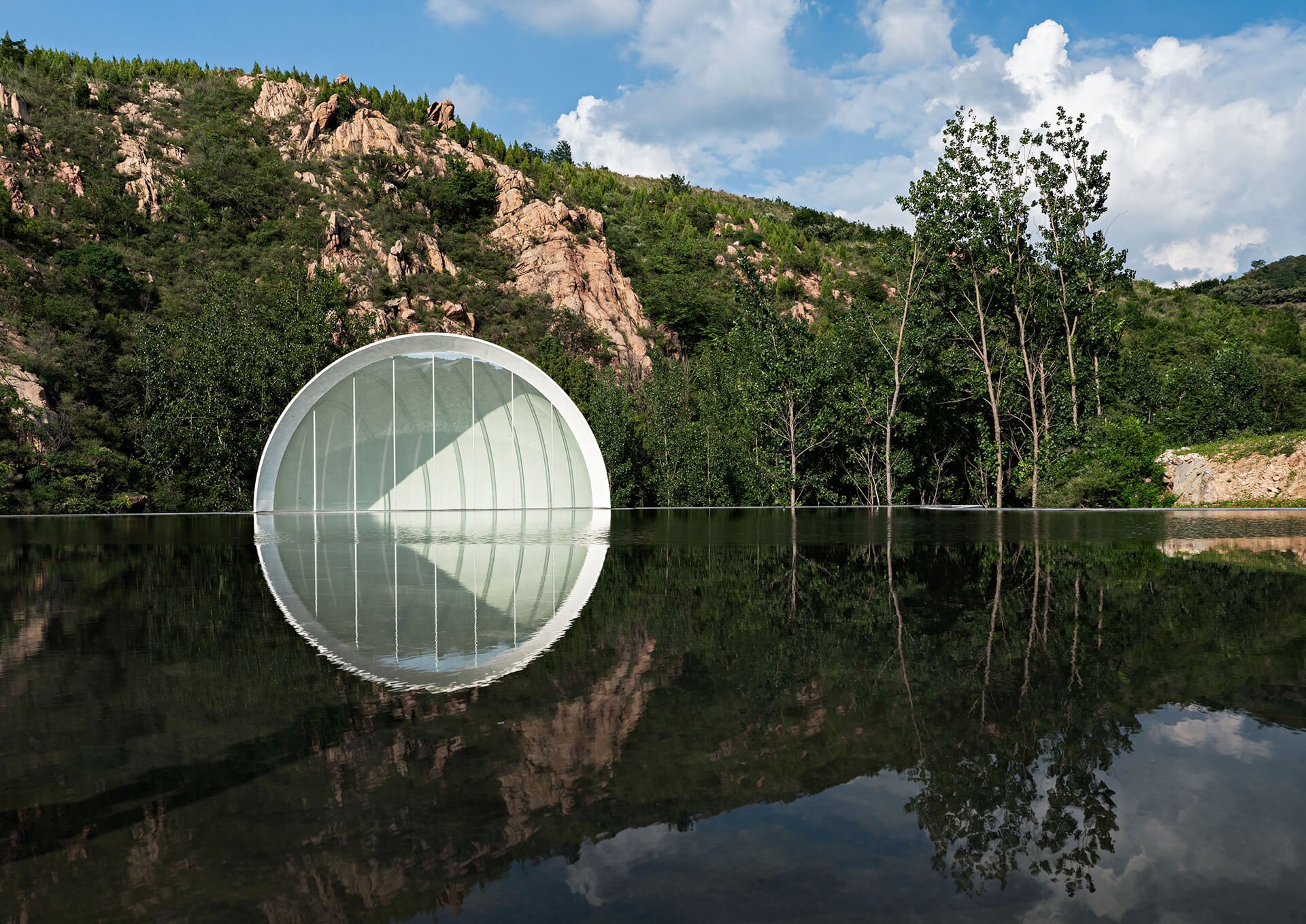 Intentions of the Project
Shandong Lushang Group organized this as part of a creative campaign to draw travelers to the natural attractions in the mountains of Shandong. Chief architect, Zou Yingxi, infused a deep meaning into The Hometown Moon by creating a rhetoric that gives the design the function of being a ceremony hall designed to escape conventionalism. Zou Yingxi and his team combined abstract and geometric shapes to make a meditative space to stimulate the soul, inspired by a poem from the Song Dynasty- "the clouds and the moon remain the same, but mountains and rivers evolve throughout time."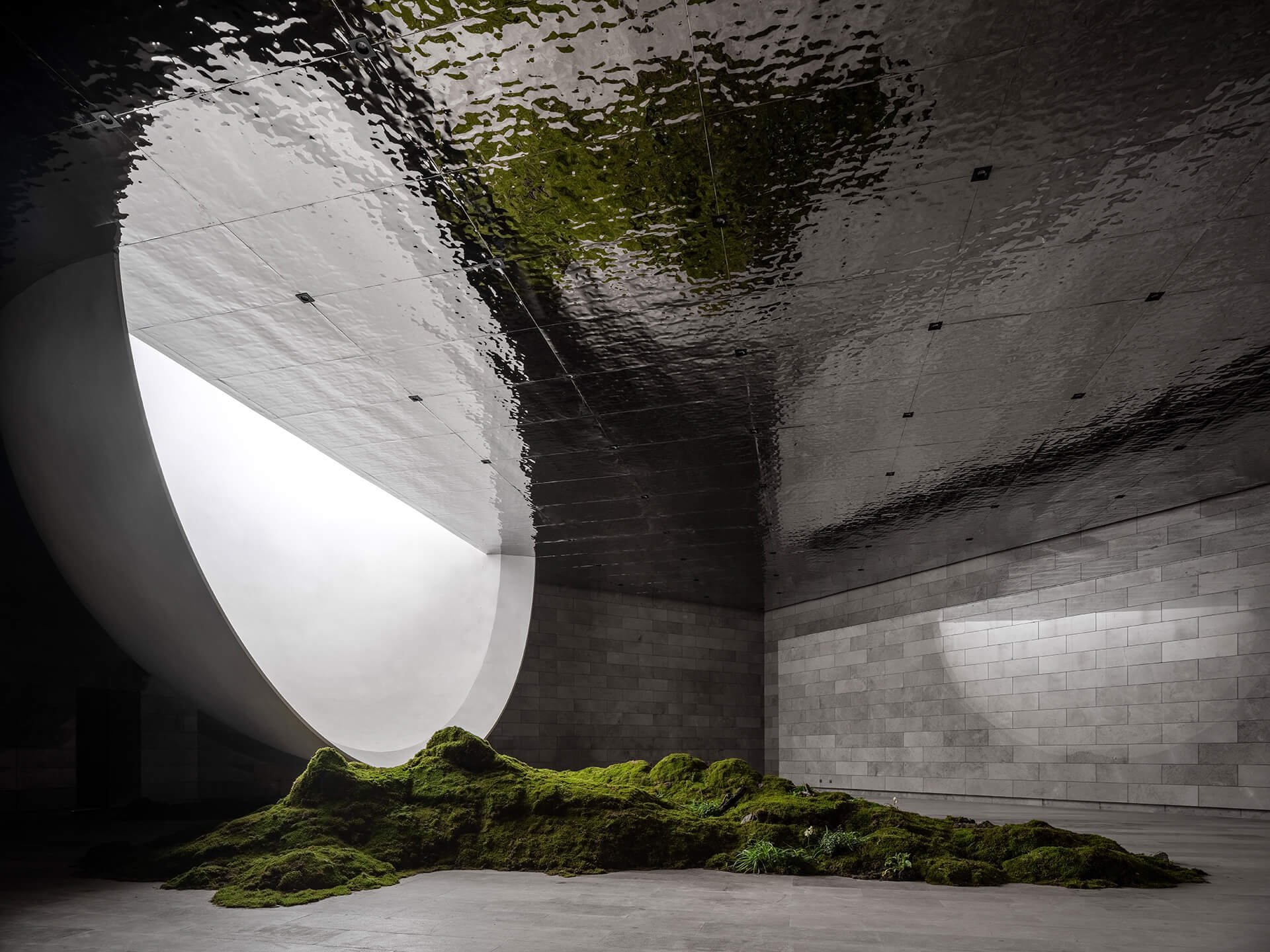 Surrounding Environment
The overall project spreads over 20 miles and is accessed by a hike through the surrounding hilly terrain. Visitors must take a "journey" of sorts to purify themselves from the restlessness of urban settlements. Once immersed in the sounds of birds chirping, a river babbling leaves rustling and the silence among the mountains, visitors get transported to a powerful space that puts them at ease.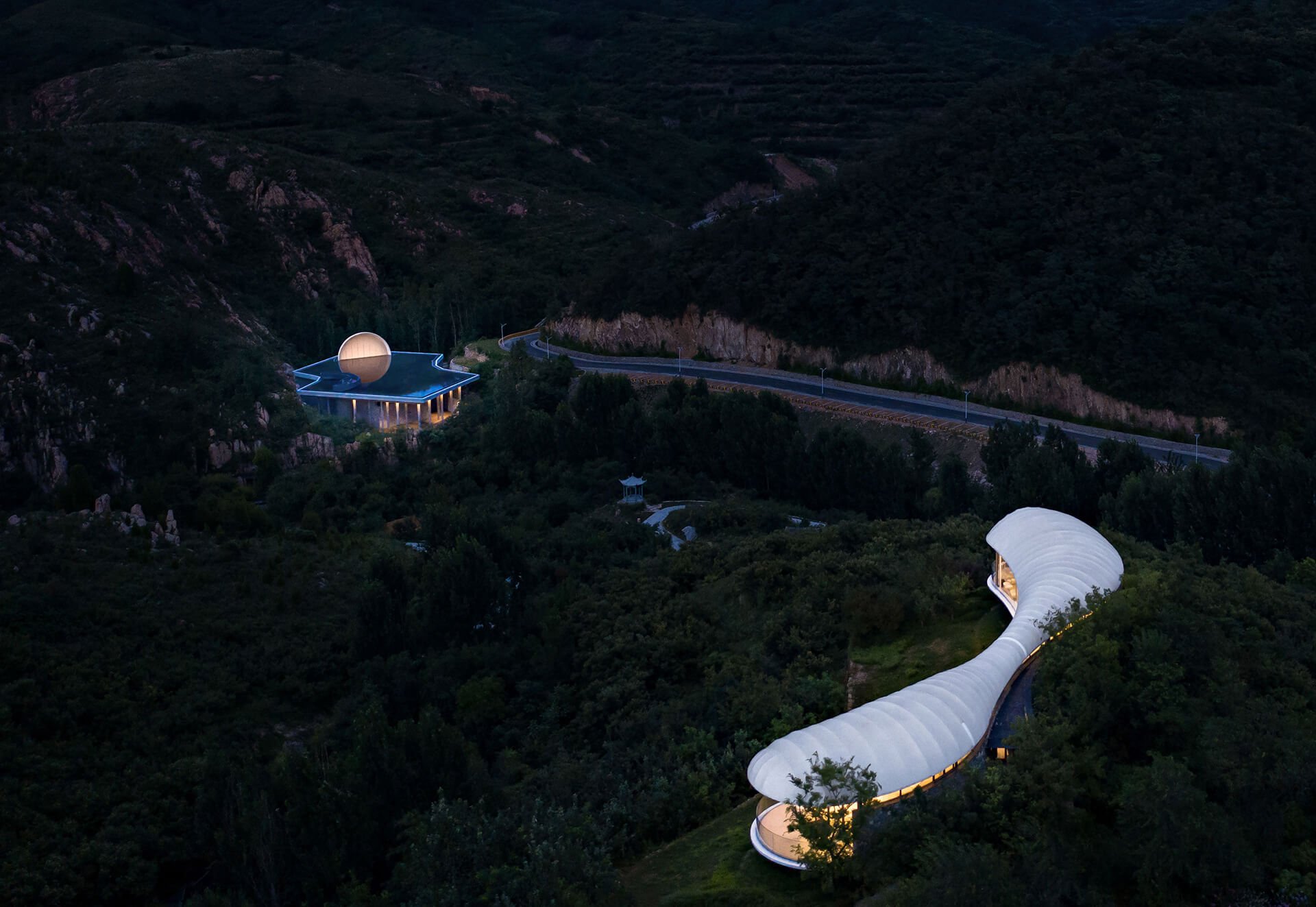 How DesignBlendz Stands Apart
A quote from Zou Yingxi: "Each architecture has two destinies: being destroyed or being protected. I look forward to creating an architecture that is reluctant to be destroyed. It will be the highest achievement of my career. For this reason, I will bestow deeper meaning to my work and create more emotional bonds for its users. I hope that the moon can become this kind of architecture. Even if it disappears in time, it will still exist in our spiritual world,"
In all works of architecture, there is a story to be told. Each structure serves its own purpose and evokes certain emotions. Whether it's a spiritual space, home, workplace, or anything in-between, the intentions are set during the design process. These intentions will continue to tell its story long after the structure itself is gone. On the surface, architecture may seem to be ordinary townhomes in Philadelphia or a pristine beach house in New Jersey; That's where DesignBlendz stands apart from other design firms, teams of storytellers come together to breathe life into the ordinary. DesignBlendz, like Yingxi, strives to incorporate deeper meaning into each project so that every structure we create is reluctant to be destroyed.