Today is March 17th and it is St. Patrick's Day! And what better way to celebrate than to take a moment to admire one of the most beautiful works of architecture on the east coast? This award-winning structure has a rich history and plenty of unique architectural features.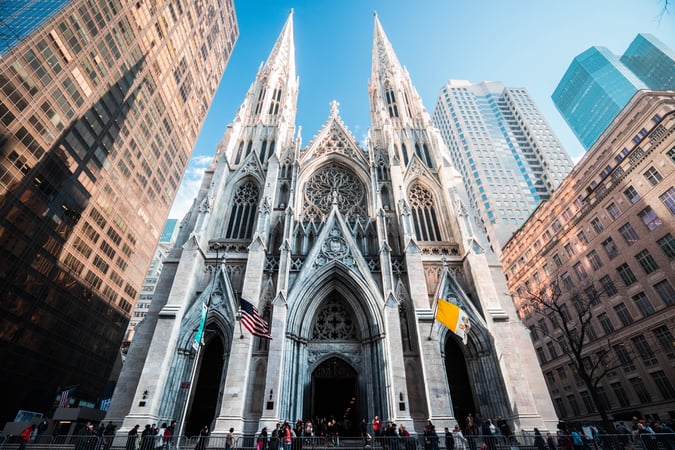 History
St. Patrick's Cathedral was designed by James Renwick Jr. in the Gothic Revival Style. Construction began in 1858 only to be halted by the American Civil War. Work commenced in 1865 and the project was completed in 1878. However, the cathedral went through several renovations over the following decades. From 1882 to 1884 the archbishop's house, rectory, and an adjacent school were added to the site. Following that, the church added a Lady Chapel and organ during the early 1900s, as well as a full renovation that was completed in 1931.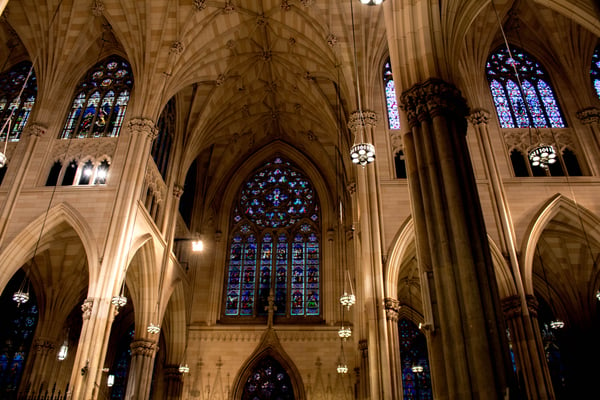 Image source
Architectural Features
This historic 5th avenue parish is completely wrapped in white marble and can hold up to 2,200 people. Famous works by admired artists are featured throughout the cathedral, including one of Charles Connick's most notable pieces, the great rose window. World-renowned designers contributed as well; Tiffany & Co. designed St. Michael and St. Louis altar and Pablo Medici of Rome designed the St. Elizabeth altar. One of the most notable features, however, must be the pieta (marble sculpture) that is 3 times the size of Michelangelo's at St. Peter's Basilica in Vatican City. With all of these notable features, it is easy to understand why St. Patrick's continues to draw large crowds of tourists, even centuries after its creation.
If you enjoyed this article and are looking for more interesting architectural history or to learn more about design: make sure to check out our blog which is updated weekly, and follow our social media pages that have new content every day.