Eleven times. That's the average number of moves a person makes in their lifetime, and people move for many reasons.
Many people move to bigger homes after outgrowing their current houses, but is moving the only way to get more living space? The answer is no.
Instead of moving, you could renovate your home and even add more space. So, should you renovate or move? Which option is right for you?
It might be helpful to compare the pros and cons of both options before deciding which route to take. Keep reading to learn the pros and cons of moving and renovating.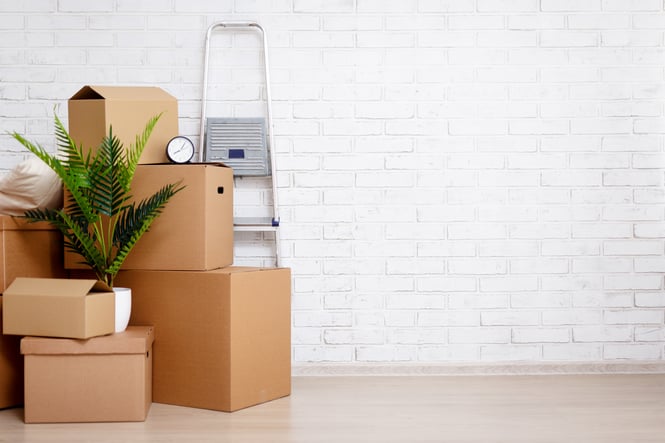 Pros of Moving
Moving provides a way to vacate your current home and start over by choosing a different one; that in itself is a benefit. In addition, you have the freedom to shop around to view homes for sale and select the one you like.
You can choose a house with the top features you wish your house had. You can also limit your search to turnkey homes, allowing you to move in without making any changes or updates to the home.
Moving also allows you to avoid the stress that naturally comes with renovating a home.
Additionally, you have the option of building a custom home when moving. You might decide to do this from the start or after failing to find an existing house that offers the features you want and need in a property.
However, moving into an existing home eliminates the need to decide what style of home to build and what materials to use.
Finally, you might also consider the timeframe. For example, if the current housing market is at a high point, you might be able to sell your house quickly and buy another one shortly afterward.
As a result, you'll be in your new house faster than if you had remodeled your current home.
Cons of Moving
Next, let's consider the cons of moving. Of course, the first thing you must do when moving is to sell your house. Unfortunately, selling your home isn't an instant event.
Instead, it takes time, especially during slow market conditions. Therefore, you might have to wait months before finding a buyer.
Selling a home also requires some work. For example, you might have to stage your home and make some improvements. Additionally, you'll have home showings, inspections, and other assessments.
As a result, you might have to invest some money into your house to sell it. Additionally, have you considered the cost of moving? Buying a house costs money, including moving fees and your down payment.
Some people also face the challenge of leaving their homes. For example, is this where you raised your kids? Does your home have great memories?
Many homeowners develop emotional attachments to their homes, even if their houses aren't in perfect condition. Leaving a home isn't a simple decision when you're emotionally attached to it.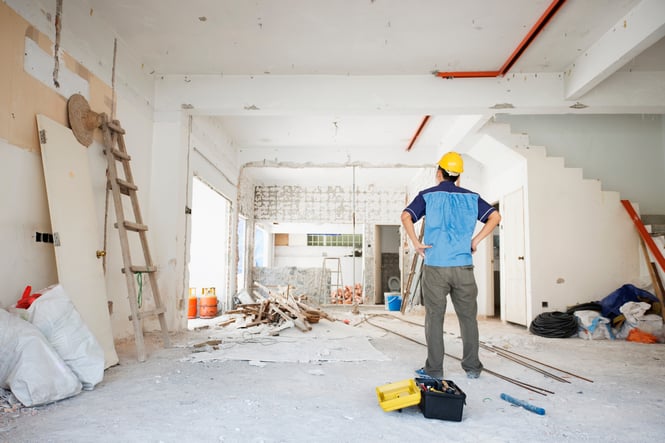 Pros of Renovating
Homeowners have the freedom to perform home renovations whenever they want. Of course, they have to find a way to pay for the costs, but they can make the changes they long for through a home remodeling project.
Renovating a home provides several benefits you won't have access to if you move. Here are a few:
You Won't Have to Sell
When you renovate your house, you can skip the step of selling it. Skipping this step helps you save time, stress, and work.
You Won't Have to Move
Moving is not an overnight job. Instead, it takes months of work. You can avoid all the stress and work of moving by renovating your existing home instead of moving.
You Stick With Your Roots
Additionally, remodeling your house lets you stay where you are. You likely have roots where you live. You might know and enjoy your neighbors and the area where you live, but moving requires uprooting what you know.
You Can Achieve the Goals You Desire
The final benefit of renovating is you can achieve your desired goals. For example, do you need more space? If so, you can achieve this by adding space to your house.
If you'd like a brand-new kitchen or a beautiful master bedroom, you can also achieve these goals.
Cons of Renovating
Of course, you'll also have a few downsides if you remodel. The first is the stress involved with remodeling.
Remodeling requires living in a home that's under construction. You'll have to deal with a dusty mess during this time, which might lead to higher stress levels.
You might also want to consider the inconvenience of remodeling. For example, you might not have a usable bathroom for a few days during your project, which might be highly inconvenient.
Secondly, the cost of renovations might be higher than you expect. For example, the average kitchen remodeling project costs more than $27,000.
So, renovating an entire home can be costly. Therefore, you'll want to ensure that the money you invest increases your home's value.
The final downside to consider is the results you'll achieve through remodeling. Does your home have potential? If you can't see the potential in your house, moving might be a better choice.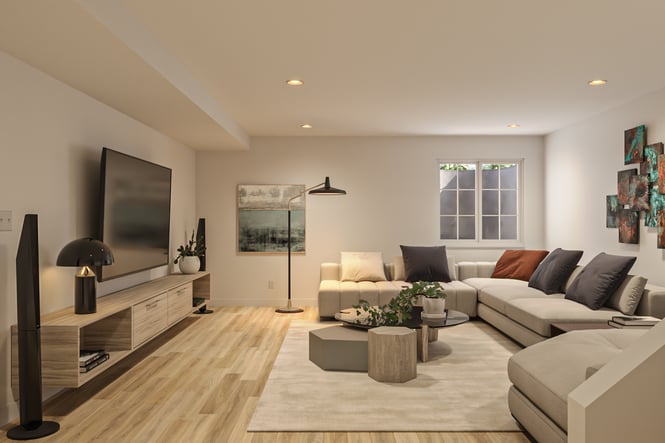 Renovate or Move: Weigh the Pros and Cons
You can weigh the pros and cons of each option to decide to renovate or move. As you can see, both options have benefits and drawbacks, and you can choose the option that seems the best to you. If you do decide to renovate or build a new, custom home, consider the benefits of using an architect on your project.
Contact us at DesignBlendz in Philadelphia if you need help planning your home remodeling project or new home build. We offer architectural services for renovations and new construction and would love to hear from you!