Are you looking for interior styling ideas for your custom-build home? Check out these designs for some amazing ideas.
If you are planning a medium-to-large scale renovation—or any new build—you've probably been scouring the internet for design ideas. Some of us can't just leave it up to the architect and interior designer. If we are going to build custom, we want every detail exactly right. We need fun and functionality. We need unique ideas that add an artistic flair to our efficient home. We need our homes to be as sustainable as possible.
Let's look to the professionals in interior styling for custom homes for some innovative ideas.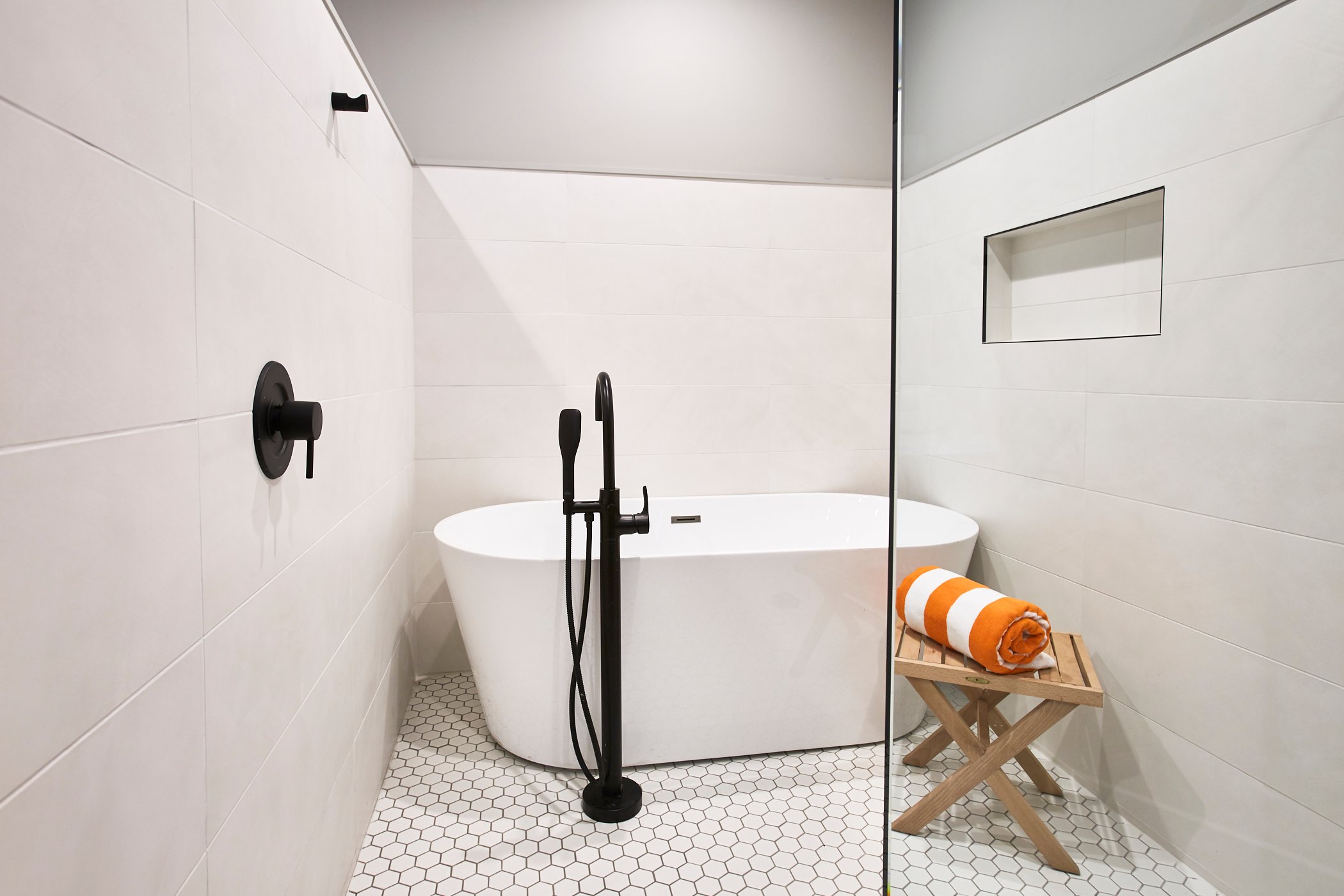 Maximize Floor Space
Get the most out of your square footage with these tips. Use a combination of them to eliminate junk drawers or closets in any room.
Secret Doors
Turn a bedroom entry into a bookshelf and hide the actual door. This could eliminate a freestanding bookshelf or two and may even give you a bit more privacy.
Barn Doors
As trendy as they are, a sliding barn door can save space by not actually opening into the room. Use a splash of color on the wood to add a unique touch.
Collapsible or Sliding Furniture
If you don't have as much square footage as you would like, consider collapsible furniture or furniture that transforms into something else. This can be especially handy in a guest room/office combo.
Furniture with Built-In Storage
Like the bookshelf door, many couches, benches, and tables have built-in and sometimes hidden storage that can help save space and cut back on clutter.


Fun yet functional additions
These simple additions can change the entire feel of your home. You have function down, now add the touches that will make you feel relaxed in your space.
Reading Nook
Who doesn't love to curl up with a good book? Add a reading nook complete with cushions, pillows, lamps and natural light sources.
Sunroom
A sunroom can double as a breakfast room or even a garden room. Enjoy sunlight without the bugs and heat of the outdoors.
Shelved stairs
Add shelves to the stair design to showcase sculptures, candles or photos. Or add drawers and use to store your off-season wardrobe.
Skylight
Skylights can be present in every room of your house. Not only do they offer free lighting, but they also make the space feel light and open.


Creative Touches
Creative touches are what will set your home apart. Add one of these new construction designs that your friends and neighbors have never seen before.
Showcased Plants
Some plants thrive indoors and can be 'put on display' behind glass or in an enclosed courtyard garden.
Unexpected Light Sources
Add mirrors in front of large picture windows, half walls and glass blocks to add more light.
Textures
Switch it up. Use a mixture of brick, stone, wood, and concrete even in the same room. Color only comes to life when it has the support of texture.
Include the Outdoors
Use preexisting rock as a wall or build a glass enclosure around a fruit tree in the center of a room or hallway. Try to incorporate trees or cactus instead of tearing them down.
Art and Furniture
Consider custom pieces from local artisans over big box store purchases. Mix in antiques and second-hand items to add personality to each room. This ensures your style cant be imitated.
Apply These New Construction Design Ideas in Your Home
Your brand new home or remodel will be breathtakingly unrivaled with these new construction designs. Here's to finally create your dream home, down to every last detail.
For the very best in design trends for your home, contact us to learn more about becoming a client.