When you're running a restaurant, there always seems to be something that could go wrong. That's what makes careful planning and smart design solutions so important. By minimizing potential health or safety risks, you can not only keep your customers and staff safe, but you may also be able to improve workflow.


---
Here are three signs that your current design could be hurting your restaurant:
1. Your tables always have empty seats
One obvious indicator that your floorplan design for your restaurant isn't maximizing your potential for profit is when your tables constantly have empty seats.
This doesn't mean that your business is lagging. What we mean here is when your tables all have customers seated at them, but most of the tables also have an empty chair or two or three.
This often means that you have too many large tables for your space and customer base. If you were to swap out some of those larger tables for smaller ones, you'd be able to seat at least twice as many parties in the same amount of space.
2. You aren't utilizing wall space
Even if your restaurant features a spacious outdoor patio with no walls, all restaurant spaces have boundaries that act as wall space. If you don't know how to properly arrange tables to utilize that space, your floorplan design may be lacking.
While you may be able to seat additional people at a table if you don't push it against the wall, this also causes the table to take up more space.
By arranging your larger tables towards the middle and pushing other tables against the wall, you'll open up room for additional tables.
The tables against the wall will still be fully functional. But instead of being tables for three, four, five, or more, they are better used as two-seaters or perhaps three-seaters when your restaurant is busy.
3. Your tables are all different shapes and sizes
Maybe your restaurant has mostly families dining with you. Or you're a date-night destination that hosts mainly couples.
While having more of one size than another is okay, a variety of table sizes helps to give you more options for maximizing your floorplan design.
The shape of these tables matters as well. While round tables might hold more people while taking up less space than a larger rectangular table, square or rectangular tables can more easily fit alongside walls or in tight corners.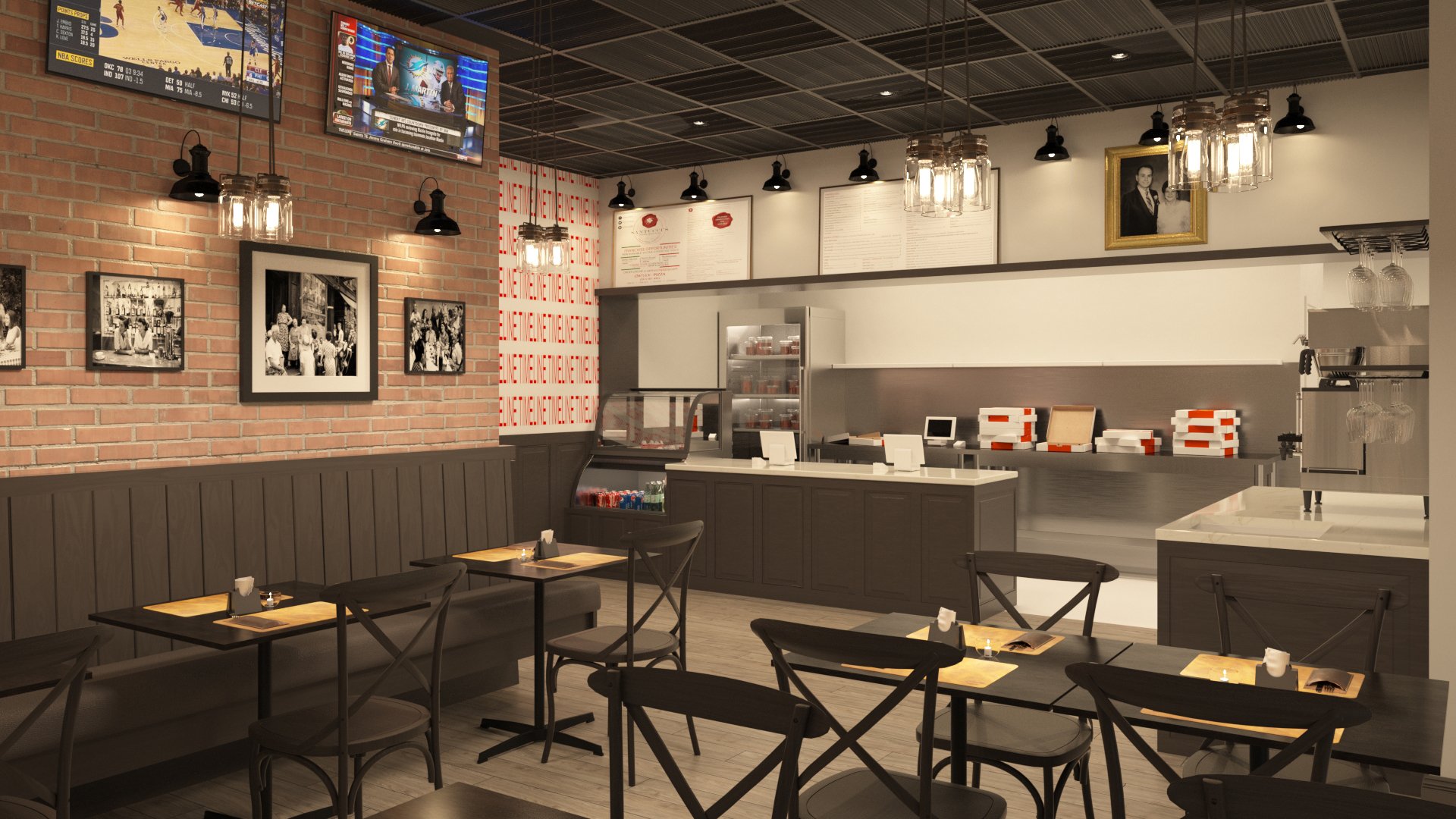 Maximizing your floor plan design
Mixing up your floor plan and tables can go a long way towards helping you fit more customers into even the tiniest of spots!
Even if you don't need to fit more customers, rearranging your current tables can be a great way to open up your space and make it easier for your staff and visitors to get around. Optimizing your space can also help you ensure that you're within fire code regulations!
General Rules
60% of floor space should be reserved for dining
40% of your floor space should be dedicated to your kitchen, storage, and prep areas
Banquet style: 10-11 square feet per person
Fast food: 11 - 14 square feet per person
Full-service restaurant: 12 - 15 square feet per person
Table service for bars and hotels: 15 - 18 square feet per person
Counter service: 18 - 20 square feet per person
At least 24 inches between table corners
Benefits Of A Well-Designed Restaurant Floor Plan
Maximize Your Space
Since you are paying for the entire square footage of your property, you will want to maximize your space in a way that makes the most of each square foot in order to increase your profits. A well-thought-out floor plan allows you to utilize your entire space while leaving plenty of room for staff to maneuver through the building.
Enhance The Ambiance
When thinking about the ambiance of a restaurant, people often think of aesthetic elements such as furniture, art, paint colors, and other types of restaurant decor. While all of this is important to create an ambiance, you must start with a floor plan that is curated to influence the environment that you are looking to build.
For instance, if you are designing an upscale restaurant, you may consider isolating the tables with decorative partition walls to provide guests with more privacy. You might also build platforms in order to give tables that are positioned farther from the windows a view of the outside.
Or maybe you are creating a social gathering spot, in which you may want to consider having large, shared tables that encourage communal dining. How you set up your floor plan will affect the mood and atmosphere that you create.
Improve Guest Comfort
While you want to make sure you are maximizing your space, you also need to keep the comfort of your guests in mind. Without a solid plan, it is easy to accidentally overcrowd your dining area. Making guests' comfortability part of the planning process lets you maximize your space while making the layout comfortable and welcoming.
Optimize Workflows
Designing a floor plan isn't only about providing your customers with a good dining experience, it also dictates the functionality of the workplace for your employees. During the planning process, consider where customers may be hanging out at peak restaurant hours. Plan for an organized space that is easy for your employees to navigate even when the floor is jam-packed with customers.
If you're not sure how to optimize your current space, or if you're opening up a new restaurant or other business and need a plan, we can help! Learn more about our planning and design solutions.