You have thought about your dream home for years, and now it's finally time to begin building it. This is exciting—but having an idea of what you want in your new home is only half the battle. Before meeting with an architect, you should be familiar with the architectural processes that go into building any home.


---
Step 1: Finding the right architect
Before designing your dream home, you will need to find the right architect to help make your dreams come true. Usually, homeowners start the architecture process by interviewing potential architectures.
In this interview, you will tell them what you want and they will tell you their ideas and what they can do to make your dreams come true. It's not a bad idea to show up to the interviews with rough ideas and images of what you want the house to look like. This will help you and the potential architect see if your dream can be made and what they can do to help it become a reality.
After finding the perfect fit it's time for the next step in the architecture design process.


Step 2: Pre-design phase
When meeting with your architect for the pre-design phase you should have a final idea of what you want and pictures to go with your vision. This information will help the architect to create the perfect home for you off of your final ideas and visuals.
When you meet with your architect to discuss the layout of your home, they will use design software. The features, scope, functionality and every little detail are laid out in a 3-D program for you and the architect to see.
Taking your idea and putting it into a model will help you and the architect to see if everything can be finalized, needs tweaked, or will need additions to function smoothly. This is known as the visual part of the process.


Step 3: Design phase
After finding a model that works for both you and the architect, it's time for them to start making the building plans on paper and using their design thinking. Here the architect will draw a schematic floor plan to be used by builders.
These drawings are the rough drafts that will become the final floor plans of your future home. In this step, it's important to make any changes and adjustments so they can go into the final plan.
This phase will also involve discussing the construction schedule and prices. If you would like to see any changes, now is the time to say so. After approving the floor plan it's time to move onto the next phase.


Step 4: Design and development
At this phase, the rough drawings from phase 3 become actual architecture diagrams. This is to help builders and architects see the project better. This finalization process will also give you a better idea of what you're home will look like since builders will be going off these architectural documents.
Any permits needed to build will be applied in this phase. You will need to submit all building details and blueprints to your city or state. They will be checking to see if you meet and are staying true to the state building regulations.
Final materials and details for the home will be bought now for the building process. If you would like any small accents included in the home now is the time to add it to the model. This is so it can be approved by your state and so the materials can be bought before building.


Step 5: Construction
Construction drawings will be organized into the construction drawings or CDs file. This will make it easier to access files since they will be in one place and will also be organized for any permit councils. These CDs are also a great way to ensure no documents are lost along the way by any party involved.
CDs tell the builders in detail what details of your home need to be assembled in order to be built. CDs are produced on a large scale so everyone involved in the building process can have them. They are also very detailed so no detail goes unnoticed.
Before builders can begin putting the puzzle pieces together, you will need to select a general contractor. You may go on an interview process again like you did to find your architect or you can hire someone you know. Usually, people know who will be building their house so hiring a general contractor is easy when it comes time to do so.
Any permits applied for in phase 4 should be approved by this phase. Without the correct permits, builders cannot start building your dream home.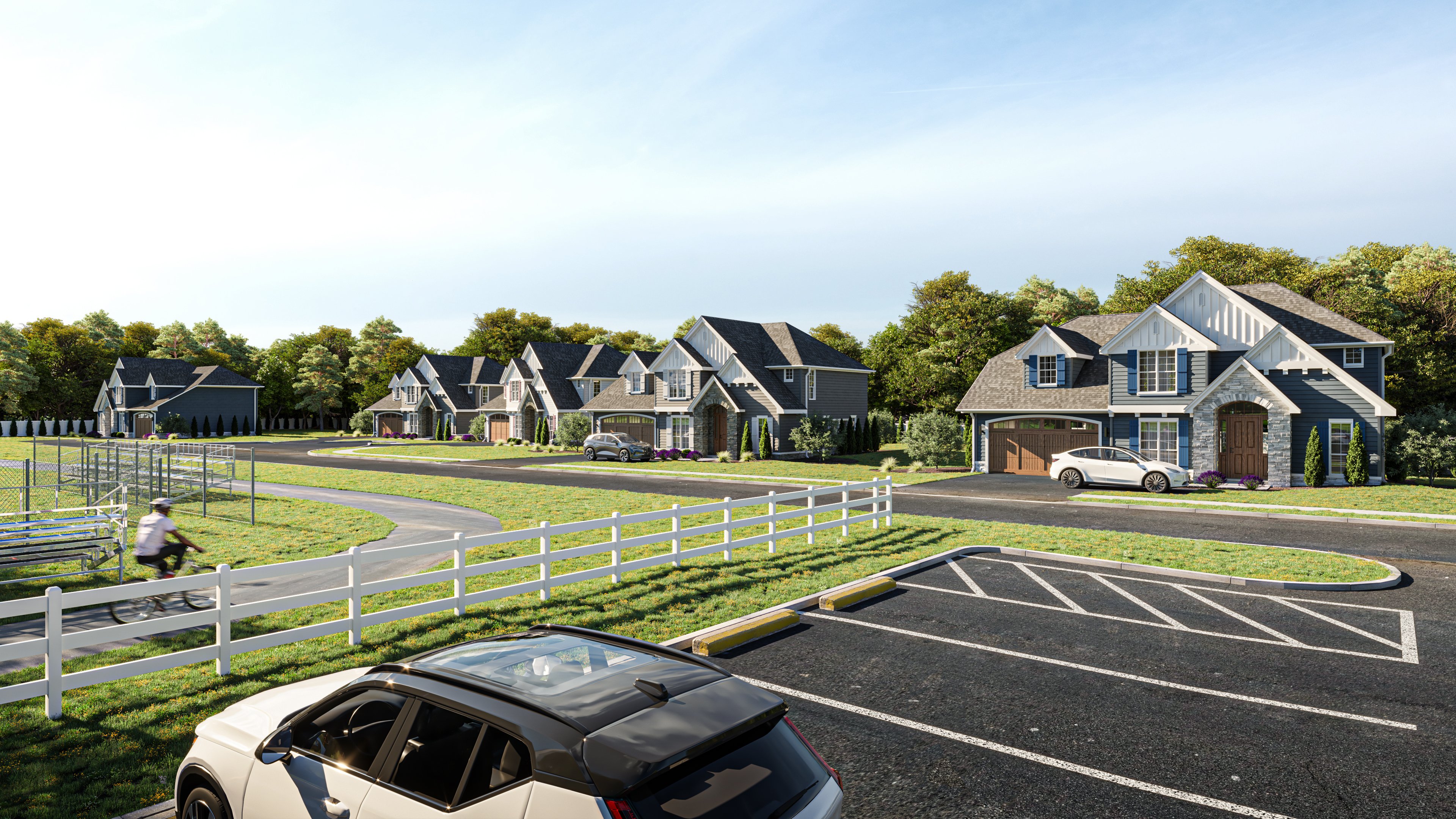 Begin the architectural process
You now know that having your ideas and visions is half the battle. Your dream home mostly rests on those you hire to help your dream come true.
From rough sketches to applying for permits, you now know the architectural processes to create a dream home. Even though this was broken down into 5 steps, each step takes time. With this said, you should start planning your dream home as soon as possible so you can be in it sooner rather than later.