The History of 1810 Ridge Ave
Ridge Avenue Farmers' Market was a Victorian-era masterpiece that played a large part in the urbanization of Philadelphia. Before Acme, WholeFoods, Trader Joe's, and Sprouts fed them, citizens of Philadelphia relied on a network of farmers to supply their food. Farmers from near and far would flock to the one-story brick and brownstone building weekly since it was built in 1875.
The market featured Gothic architectural elements such as arched openings and a high peaked, wood open truss roof with jerkinhead end gables.
Although the city had other covered markets, such as Headhouse Square, the Ridge Avenue market offered a clean, modern space for selling and storing fresh food. Even after trains and trucks had become the leading means of transporting food and full-service grocery stores began to appear throughout the city, the Ridge Avenue market continued to serve the neighborhood's food needs.
Photo courtesy of Wikipedia
One of the founding members of the market, Grant Webster, passed on the responsibility of managing the market to his son, Harold J. Webster, after his death. Harold managed the market until its closing four years after the race riots swept North Philadelphia in 1964, devastating Ridge Avenue and causing many merchants to leave. Although the market was deemed a National Historic Landmark in 1984, the massive structure could not be saved. During a snowstorm in 1997, the market's roof collapsed and the city ordered it to be demolished. Since then, the large lot has sat vacant as Francisville transformed around it. It was not until around three years ago that the lot was picked up and planned to be home to a 24-unit multifamily building with ground-floor retail, designed by Designblendz. Design started back in 2017 but was then shelved and sold to Omega Home Builders.
About the project
The new mixed-use development, Ridge Pointe, had completed construction in November of 2021, courtesy of Omega Home Builders. The building stands 5 stories tall and hosts a 3,500-square-foot commercial space on the street level, as well as a massive roof deck on top. Ridge Pointe blends effortlessly into Ridge Avenue, matching its exterior with the existing street wall and its neighbors' color palette. Architectural elements such as contemporary paneling, and cantilevered windows and balconies, angled in a switchback alternating pattern, add texture and a modern flair to the streetscape. With walkability to Temple University, Fairmount Park, Logan Square, and Center City, these apartments are perfect for anyone wanting to be in the heart of the action. Units range from 1-2 bedrooms and between 535 and 1,227 square feet and were reportedly rented for $1,375 to $2,500 per month.
Completed Project Pictures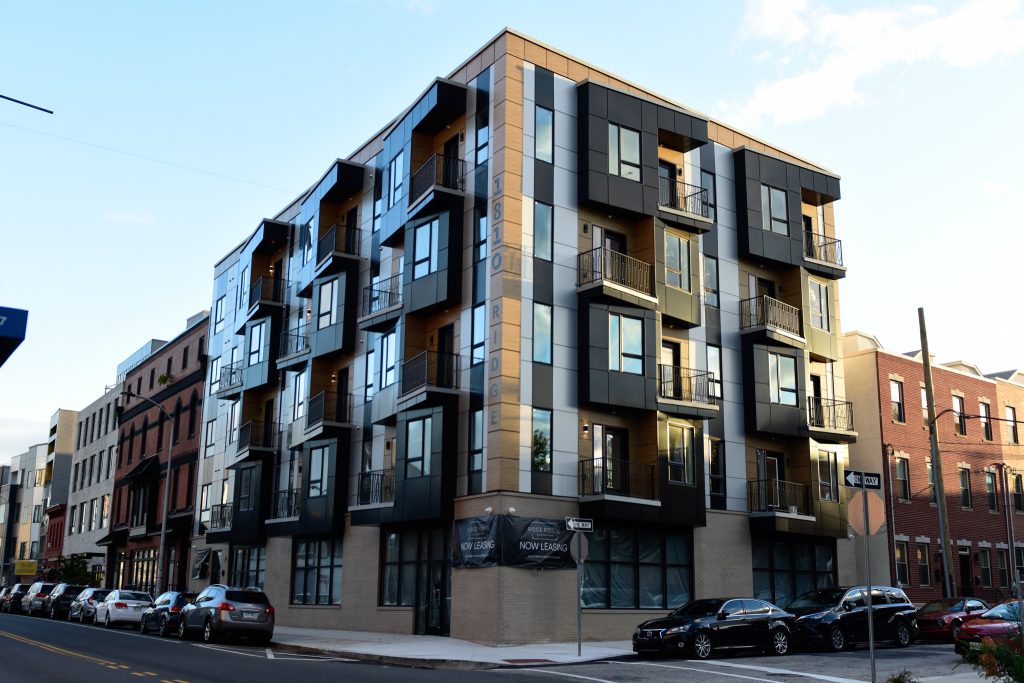 Photo by Jamie Meller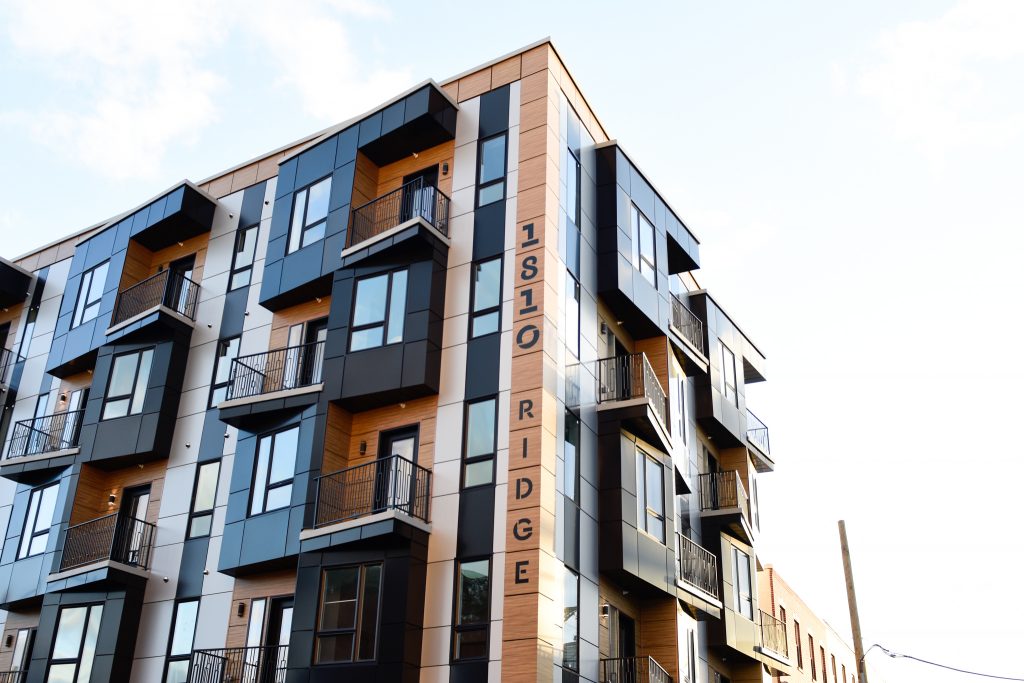 Photo by Jamie Meller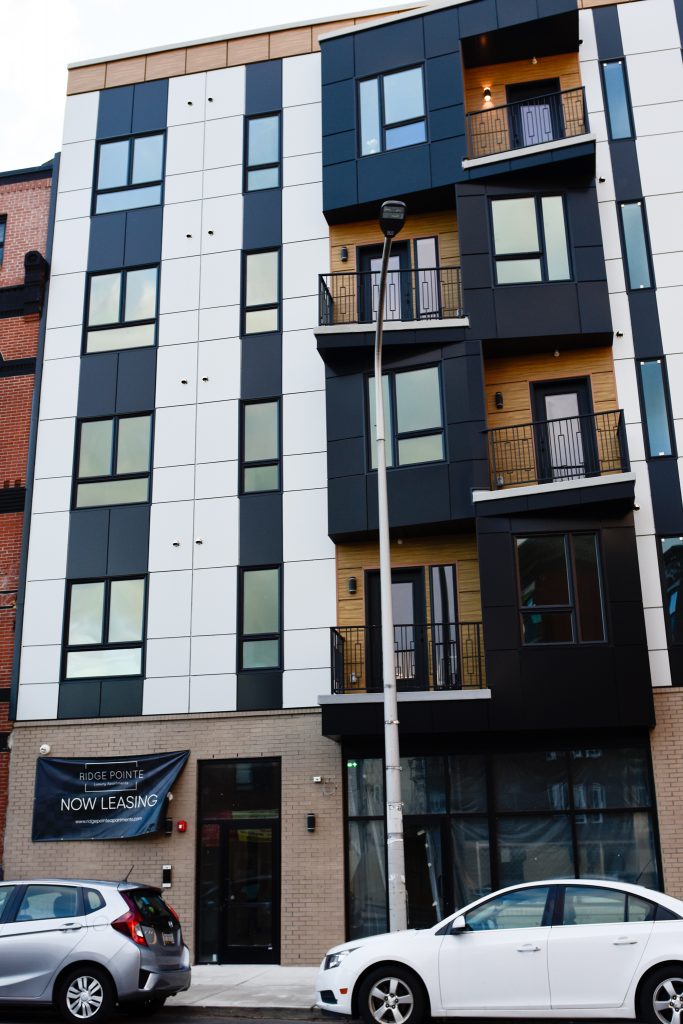 Photo by Jamie Meller