Good architectural design is often overlooked by the general public, and we often don't think about the elements that make it "good." To many, it's just another building. However, the importance of architecture cannot be overstated. Good architecture enhances our daily lives in ways that we wouldn't necessarily predict or expect.


---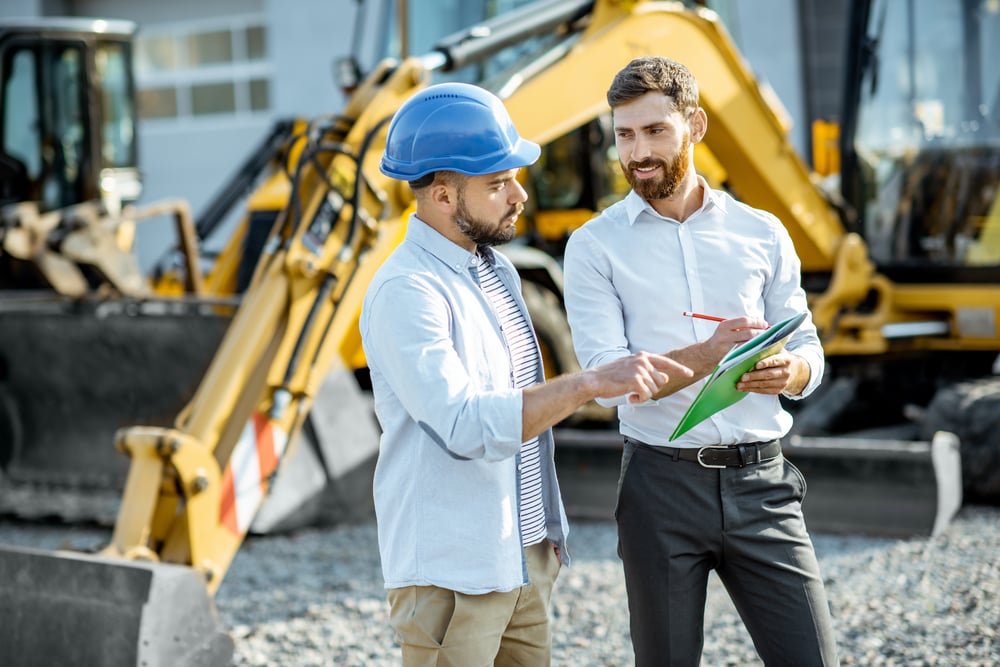 What Is the Purpose of Architectural Design?
Every building requires secure construction to stand the test of time. How do architects ensure their designs last? A building's specifications should enable it to protect people and their belongings from climate and weather conditions like wind, rain, and snow.
Beyond using architecture for shelter, a building's design must serve those who use that space. Necessities include housing, grocery stores, gas stations, hospitals, banks, offices, and schools. Meanwhile, common structures for entertainment and leisure activities that spark joy and allow an economy to thrive include shopping malls, theaters, museums, and sports arenas. The look and feel of these developments characterize the people living in a city, town, or state at any moment in history.
Why Architecture Design Services?
Precision and attention to detail play a fundamental role in designing any building. Today, several mediums, such as graphic design and video production, provide advanced ways to conceptualize spaces and plan with precision.
Creating plans for a building requires a team of experts—including licensed architects, rendering experts, real estate marketing gurus, and construction managers. When you want a streamlined project with high-quality services, trust the full-service company at Designblendz.
Working with an in-house group like ours ensures excellent communication and the convenience of accomplishing everything in one place. Keep reading to learn about the importance of architecture, and reach out for a free quote when you need services for your next development or real estate project.
Why Good Architecture Is Important
Have you ever thought—sat down and really thought—about what makes the best buildings the best? They are ones that enhance productivity and encourage progress.
Let's dive into the ways why good architecture is so important.
1. Economics
The best architectural design is one that won't cost much, but will still continue to drive economic flow.
This goes beyond aesthetic design. If you're designing a building for a business, for example, you'll want to take a few things into account. Where will the building be located? What's the business goal? What kind of traffic will they be getting, and what will help drive that traffic and increase profits? (Even unexpected things, such as the type of traffic and their movement patterns, need to be taken into account. Are people walking? Are they driving?)
You also have to keep safety in mind. This goes beyond government regulations—one of the key elements of good architecture is designing a space that can house all types of clients and employees comfortably and safely.
The most amazing architecture can accomplish this in a small, old space, such as breathing life into a once-downtrodden building and giving it that economic boost it needs.
2. Quality of Life
Are you going to be proud of your space if it's just four walls and a door? Imagine it. No design intricacies, nothing to add interest to it. Your exterior is just four white walls and a door.
Not very appealing, is it?
Architects add art, creativity, and beauty to our daily lives in ways we don't expect. They know the ins and outs of how to design your favorite little alcove or how to give your building the best view.
In fact, studies show that areas with good architecture and design create stronger communities with healthier neighborhoods and businesses.
3. Flow Creation
Designing a building isn't easy. Architects need to ensure a building's "flow" makes sense—that the building is easy to move around in. As this RIBA report shows, good flow makes people's lives more efficient.
For example, well-designed hospitals ensure that patients are treated quickly. Well-designed schools create better learning environments. And workplaces with good architecture experience higher productivity.
4. Cultural Representation
Architecture is one of the most prominent reflections of culture. Throughout history, buildings have told us about the customs and lifestyles of people living in unique environments.
Consider the Sphinx and pyramids in Egypt. These structures inform our understanding of how ancient civilizations viewed land, rulers, and religion. The Sphinx guarded temples and tombs—showing value in respect and protection of past leaders.
Historians consider gothic architecture as a key indicator of the Middle Ages. Pointed arches and intricate masonry throughout Europe characterize a grim period of instability. For more structure and stability, architects created flying buttresses. These design elements supported towering roofs and offered more light in cathedrals.
5. Tourist Attractions
When deciding where to vacation, tourists research places to see and things to do. Impressive architecture and scenic beauty increase visitors, resulting in more revenue.
At the heart of a thriving city, locals take pride in their unique surroundings. The buildings there create a custom experience you can't get anywhere else. Many places invest in maintaining a specific appearance and structural safety to preserve notable or historic buildings.
If a building doesn't reflect the culture or intentions of the people living there, they may opt for renovations. Revitalization can incorporate the desired style so a community looks more appealing and cohesive for the people living there and guests.
6. Trademark Development
Creating innovative architecture helps your company make its mark on history. How do places do that? Modern developments require state-of-the-art architecture.
Innovation and scientific developments usually require their own budget. Research departments explore ways to create new techniques for infrastructure enhancement. Iconic structures like pyramids, colosseums, and skyscrapers all began with an idea—architects make those visions a reality.
Some examples of one-of-a-kind creations include Big Ben, the Eiffel Tower, the Sydney Opera House, and the Empire State Building.
7. Community Formation
Serving the basic needs of civilization allows communities to form. Going a step further, adding non-essential places for entertainment creates a purpose for gathering. People connect with others in clubs, church groups, and sports teams.
Hobbies shape our identities. We can follow our dreams and goals because of the places where we learn, create, express, and connect. Offering environments to develop new skills and share with others provides cultivation for passion. In these ways, architecture gives many people meaning and purpose.
8. Societal Progress
Architecture lets our culture progress in a way that we can't predict or force. This is one of the most exciting aspects of architecture and design. Good architecture progresses with the times and encourages us to adopt healthier, more efficient habits.
Think about it: Without clever new design innovations, we'd be stuck with the same huts and clay houses we lived in centuries ago!

Final thoughts on the importance of architecture
It may seem as though the general public doesn't give architects enough credit.
As a designer, consider taking some time out and thinking about what the buildings around you are trying to accomplish. Do they succeed in those goals? How would your life be different if they didn't?
An architect's job isn't exactly easy. There's a lot to take into account—and a lot of pressure. However, the job isn't thankless. Don't be afraid to reach out and harness the innovative spark and creative spirit that enhances our environments and lives!