Although our firm is located in Philadelphia and often does local projects, over the past few years our architects and visualization artists have gotten some opportunities to expand their project portfolio to different parts of the country. Each location is designed in a style that would match the project's location and local architecture. Here are the top 5 projects from 5 different states:
---
New Jersey
Edgewater Residence, Edgewater NJ
Edgewater Residence is a single-family, residential home located in Edgewater, New Jersey. The home was designed by the architects at Designblendz, specifically our NJ Director of Architecture, Scott Murphy. This project was a renovation of an old home that was originally built in the 1970s, the architects were able to incorporate some of the home's original features such as the wood beams into their design. To see the rest of the project photos visit here.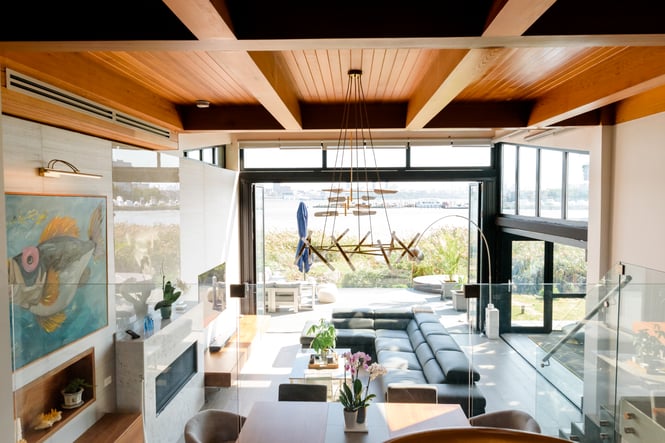 Delaware
Beach Babies Child Care is a child care center in Milford, Delaware that was designed by Designblendz's architecture department. This was a commercial project designed specifically for this business. Click here to see more photos of this project.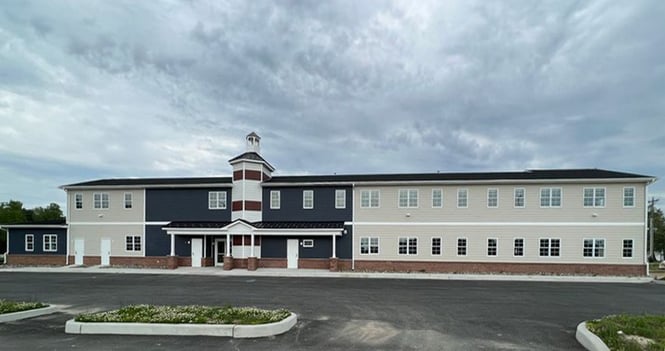 North Carolina
Gregg Street Townhomes, Raleigh
The Gregg Street townhomes include 4 modern townhomes with 3 bedrooms and 4 bathrooms in each. It is half of a two-part development project in Raleigh, NC, designed by Designblendz architecture. Each unit consists of 1785 square feet of modern finishing, 3 floors, rooftop lounging, and functional storage in a private garage. Located in the South Central neighborhood of Raleigh, which is full of great bars and restaurants, and conveniently located within a short commute to downtown. These turn-key homes are sure to please anyone seeking that effortlessly metro lifestyle. Additional photos of these townhomes can be found here.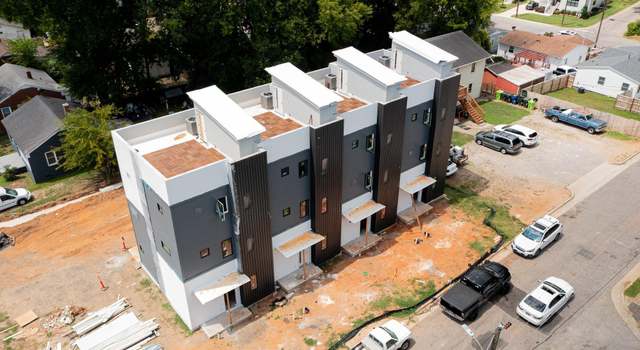 Florida
Eagle Avenue is a single-family, residential home in Key West. This home was visualized by Designblendz and built by Xavier Builders. The builder provided us with the 2 story architectural core and shell plans and our interiors team and 3D visualization team handled the finishes and virtual walkthrough. At Designblendz we utilize the highest-end 3D CGI technology to create the most photorealistic and accurate spaces possible for pre-construction marketing. 3D photorealistic renderings made by our visualization team can be found here.
Pennsylvania
Paoli Pike is a residential, single-family project custom-built for a client. The project was designed by Designblendz's architects and made into 3D photo-realistic renderings and virtual animations by our visualization department. The house is still under construction, but to get an idea of what it will look like when complete, see the 3D renderings here.