Renovation is the process of creating new spaces and rejuvenating features of an existing structure without tearing it down completely. A renovation can upgrade an existing exterior, interior or other elements of given property, residential or commercial.
Updating and renewing a home or other building is a process that has allowed some of the greatest structures in the world to remain friendly and modern even when they were initially built hundreds of years ago.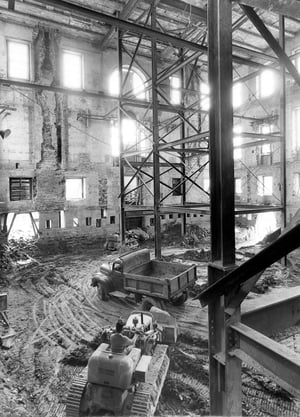 Full-scale renovations or remodels often mean demolishing the interior of a property down to its shell, the bones of the home or building remain intact, but everything else is scrapped to make way for newer, greater features and more user-friendly spaces.
This renewal process is beneficial for everyone associated with the property, making the location safer, more comfortable and more energy-efficient.
The value of renovating
Renovating can fix a broken or damaged structure, making it usable for a new or previous purpose. When a building isn't necessarily broken or damaged, remodeling can bring an outdated design new life, making it more attractive to tenants, buyers, owners or visitors.
The most important factor for developers when engaging in the renovation process, however, is the value that it drives. A completely remodeled home will sell for more than one that has the majority of its original features, it will also raise the value of surrounding properties. These beautified properties have the effect of injecting more excitement, more liveliness into a local community, raising property values and spirits.
Of course, a renovation has the advantage of increasing the safety of a residential or commercial property. Stairs that don't meet current codes will need to be replaced with ones that are wider and less steep, for easier and safer traversal. emergency exits that are difficult to get to or hard to open will be replaced with better paths and more usable egresses. Along with these safer structures, buildings become healthier for all who occupy it, ridding the structure of dangerous materials that have negative health benefits.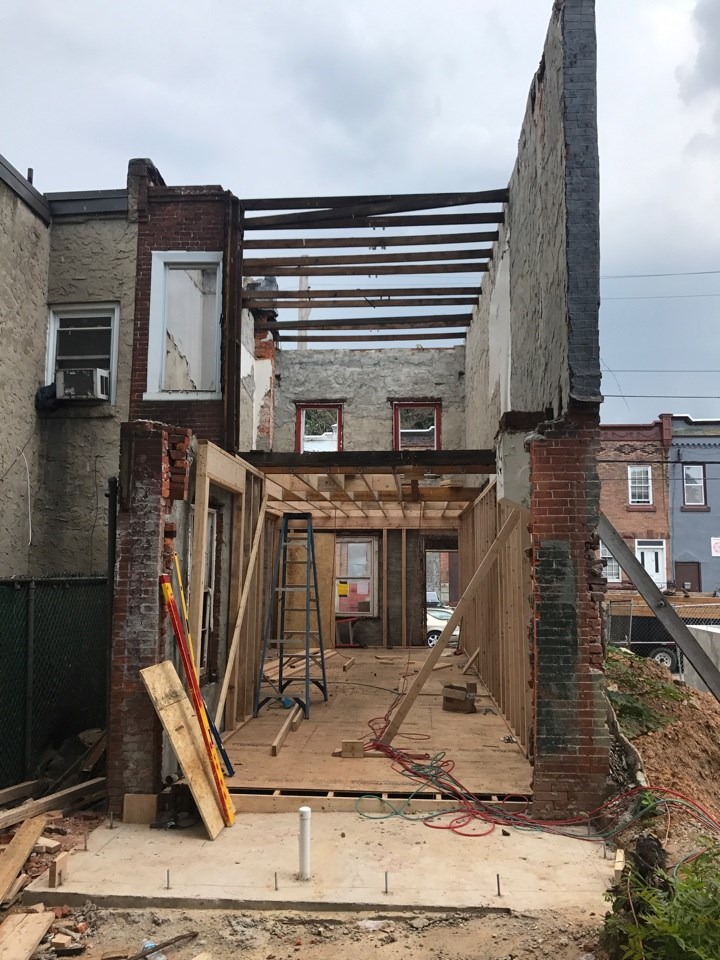 The Designblendz process
Whether you choose us for architecture services or not, we'll review your design drawings, speak to you about your goals for the construction process and provide an estimate.
Using historical data, industry knowledge and municipality resources, we'll look to understand everything about your project to account for any underlying or undiscovered issues. Knowing as much as we can before we begin the renovation allows us to provide a more accurate estimate and faster timeline for construction.
Renovation, remodel, renewal, our intention is to take what is there and create something that looks and feels brand new. From the facade to the finishes, every detail should improve and excite.
A world of opportunity
In a way, a full renovation can be a bit of a gamble. Sometimes there are underlying structural issues, sometimes there are elements of a property that haven't been unearthed in decades or longer.
We are always looking at the opportunity that a redesign can provide for the end client. Working with our architecture team, we can find the way to tackle an issue that is cost-effective and drives value to the existing property. Even when a problem is uncovered during the demolition process, we look for the way to turn that obstacle into one of the prized features of the structure.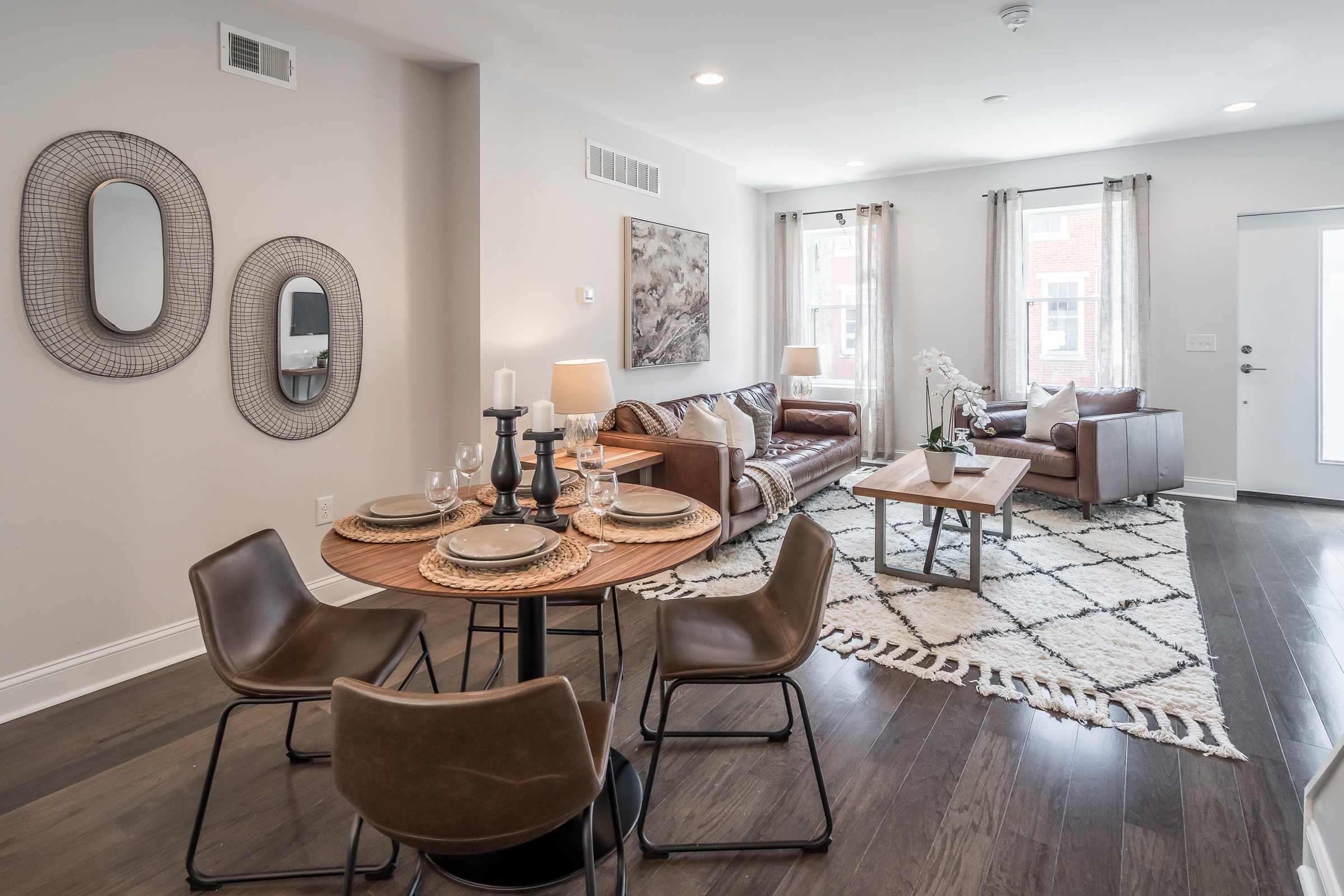 Our team is quarterbacked by the developer mindset, we look to maximize value while weighing it against costs so that our end client can get the most out of the property whether they are looking to sell, rent or live for years and years to come.
Our team is equipped to handle renovations in

Center City Philadelphia

West Kensington

Northern Liberties

Whitman

Queen Village

University City

Port Richmond

Spring Garden

Lower Northeast Philadelphia

Far Northeast Philadelphia

Montgomery County

Bucks County

Art Museum area

Fairmount

Roxborough

Manayunk

Bethlehem, PA

Easton, PA

The Lehigh Valley

South Philly

Old City

Allentown, PA

And the surrounding areas!
Our design-build process is a turnkey solution to land development, going from the initial design all the way through marketing materials and realtor recommendations.
To learn about how the Designblendz construction team can make your renovation or renovations more efficient, contact us.
FAQs
What is your standard pricing for a reno?
Because each property is different, costs of building can range. We believe that standard prices force companies to focus on their margins and look to provide as low-cost a product as is feasible. Our estimates are incredibly reasonable and based on maximizing the value for our end client.
Can I put a bedroom in a basement?
Depending on the layout and design of the home or complex, you may be able to place a bedroom in a basement. The most important factor when placing a bedroom in a basement is consideration of an egress. If a basement has an exit and ceilings that are at least seven and a half feet high, there is a good chance that a bedroom can be placed there.
What is the code height of a basement ceiling?