DBLAB is the Designblendz's effort to improve the process and delivery of architecture through research and development of methods. Our team is an integrated part of Designblendz that supports all aspects of the organization.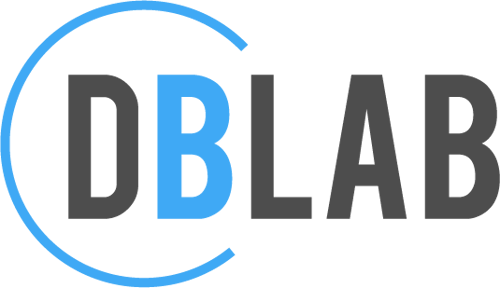 Our mission is to constantly improve our work while maintaining an inquisitive mind towards new ideas, and a meticulous attitude towards research. By sharing research findings and developing projects, we also aim to educate and inform clients, professionals, students, and anybody who shows interest.
DBLAB focuses on system efficiency, information accuracy, and product quality. These aspects that are embedded in every architecture project helped determine our topics of focus.
Research Topics
Computation Design
Computation design processes harness the power of computers for speed, accuracy, and versatility. We design appropriate procedures, or scripts, to complete exponentially repetitive tasks. We often utilize computation methods to explore design options that are otherwise time-consuming to produce manually. Such methods are also often devised in large project settings where buildings have complex elements yet retain certain patterns.
Feasibility Study
Building and zoning code are overlooked aspects in any architecture projects. As professionals, we want to make sure our knowledge is up-to-date at all times. This knowledge is based on code analysis and direct interaction with city officials on acquiring permits. We are constantly expanding our database to include all codes that may affect a project's design. This way, we will be able to inform our clients before making any design decisions.
BIM
BIM stands for "Building Information Modeling." From schematic design, to construction documentation, to material take-off, BIM has the ability to retain information integrity. We aim to develop tools to truly maximize BIM, in order to achieve seamless transfer of data through every project phase.
Virtual Reality
As virtual reality becomes more accessible, we utilize this technology to better convey architecture design. Beyond showcases, this technology can be developed as a common collaborative tool between professionals. We constantly examine software that may further expand the functionality of this technology.
Mixed Reality
Taking virtual reality one step further, mixed reality is the bridge between concept and the real world. We are interested in using this technology at project location to preview a building at its actual scale. We also see the future where construction managers and their team use mixed reality to confirm details of a project on a job site.
CGI
Filmmakers and game developers are the pioneers of Computer Generated Imagery (CGI), and the media industry has a lot to offer. Topics such as substance creation, fluid simulation, photogrammetry, among many others, are all valuable subjects to generate stunning imagery.