You've heard about 3d rendering, but aren't sure how it can serve you. Find out how it can help you achieve your goals in the real estate industry here!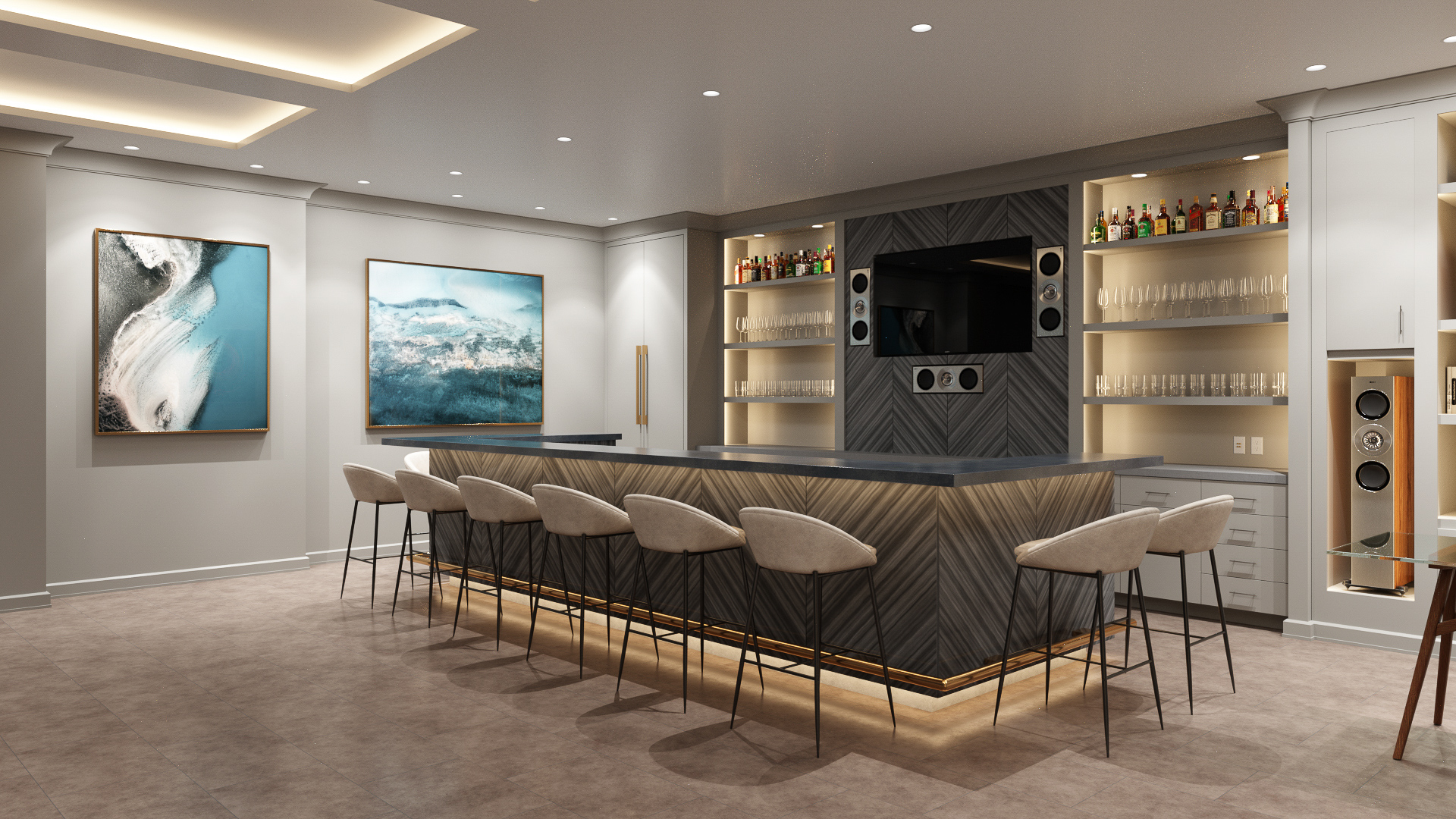 Architectural renderings for real estate are becoming more and more popular. With this in mind, you should consider incorporating 3D rendering into your workflow. This artistic medium allows you to accurately portray your project ideas in an immersive and realistic way for potential buyers.
Read on to learn about 3D rendering and how it can improve your project plans and ideas!
What is 3D Rendering?
3D rendering is the process of producing a photo-realistic image based on stored three-dimensional data. Similar to photography and cinematography, it's a creative process that necessitates an artistic eye to stage scenes.
3D rendering is used for a variety of industries aside from real estate and architecture, such as:
Movies
Medical Imaging
Safety Training
Environment Simulations
Product Prototyping
Engineering
Virtual Reality
Video Games
3D rendering is a multi-step process that goes through a variety of iterations until the final product is delivered.
Understanding the Client's Vision
A 3D artist gets an idea of the project requirements by collecting plans and reference images from the client. As they visualize the project, they decide on certain camera angles for the finished 3D rendered scene.
3D Modeling
The 3D artist uses special software in order to create the 3D model.
Materials and Texturing
After the model is created, the 3D artist adds materials and textures in order to make the model look realistic. For instance, 3D models of stainless steel appliances will be textured in order to look glossy and reflect the naturally modeled light.
Lighting
After the texture and materials are added, the artist adds natural lighting that replicates real-world lighting. Ambient light will come through a window to fill a room, along with all the shadows it would create.
Rendering
Rendering can take a few seconds to a few days - it depends on the complexity of the scene. This process is done solely through the computer and doesn't require the 3D artist's input.
Refining
Once the scene is rendered, the 3D artist sends the client proofs to review. At this point, the artist makes adjustments depending on the client's feedback. Once all of these adjustments are made, the artist delivers the final product in the format requested. They're usually delivered as medium-sized JPG files, optimized for web use.
1. Immersive Technology
Architectural rendering allows your clients to experience the property as if they were really there. Before technology was capable of creating 3D renderings, realtors had to rely on hand-drawn presentations in order to sell a project idea.
Although the measurements and proposed ideas were there on the page, buyers couldn't feel as invested in the project as they tried to visualize the project.
2. Saving Time and Money
Creating sketches and hand-drawn presentations take time. However, experienced 3D rendering professionals are able to significantly reduce the turnaround time a project is delivered to realtors and buyers.
Real estate is a fast-paced industry. Construction and remodeling all take time, and the faster a design idea is produced, the faster the work can begin.
Marketing is also a necessary part of getting a project off the ground. With an accurately developed 3D rendering, marketing materials can easily be created.
3. Comprehensive
Architectural renderings provide more than a visualization of the proposed project and can be as multi-functional as you desire. These models are accurate renderings of the real dimensions of a property.
They can be used to track the various stages of a project so that everyone is on the same page, from the architect to the buyer.
4. Control and Flexibility
Dealing with drawings or physical models of your project makes it hard to make changes. 3D renderings of a project, on the other hand, are flexible forms of media that are capable of making any changes that a customer wants.
Designs can be truly customized and modified for each individual customer. Architects can look over the project details, determine any faulty design elements, and make changes on the fly.
Architects also benefit from 3D renderings because it gives them the ability to create multiple scenarios.
5. Improved Customer Relationship
Being able to create custom renderings of customer's design ideas creates an all-around better customer relationship. They'll know that their requests are being heard and implemented. They'll also feel more control of the finalized project because of the fast design changes 3D renderings are capable of producing.
Last but not least, customers have a greater affinity for designs that they can interact with. They'll feel more invested in a project if they can visualize it accurately, boosting your sales in the long-term.
6. Affordability
Although 3D rendering requires specialized techniques, knowledge of software, and an experienced, artistic eye to create realistic scenes, it's still relatively affordable. It can be low as $99 to $200 per image, though you'll need to be aware that a lower cost can affect the quality of your end results.

3D Rendering for Immersive Projects
3D rendering isn't an inaccessible technology. Many 3D artists today are offering their services to realtors and other industry professionals for artistic and realistic takes on their project ideas.
With the numerous benefits that 3D rendering offers, this is something you should consider for your project ideation, creation, and marketing efforts.
Ready to create 3D rendered scenes for your project ideas? Our team of designers, software developers, construction management professions, and real estate marketing gurus are able to create world-class results through propriety 3D systems and processes.
Contact us today for a staff member to be in touch within 24 hours!