Every presentation needs a focal point. Here's everything you need to know about building an architectural presentation around a 3D rendering.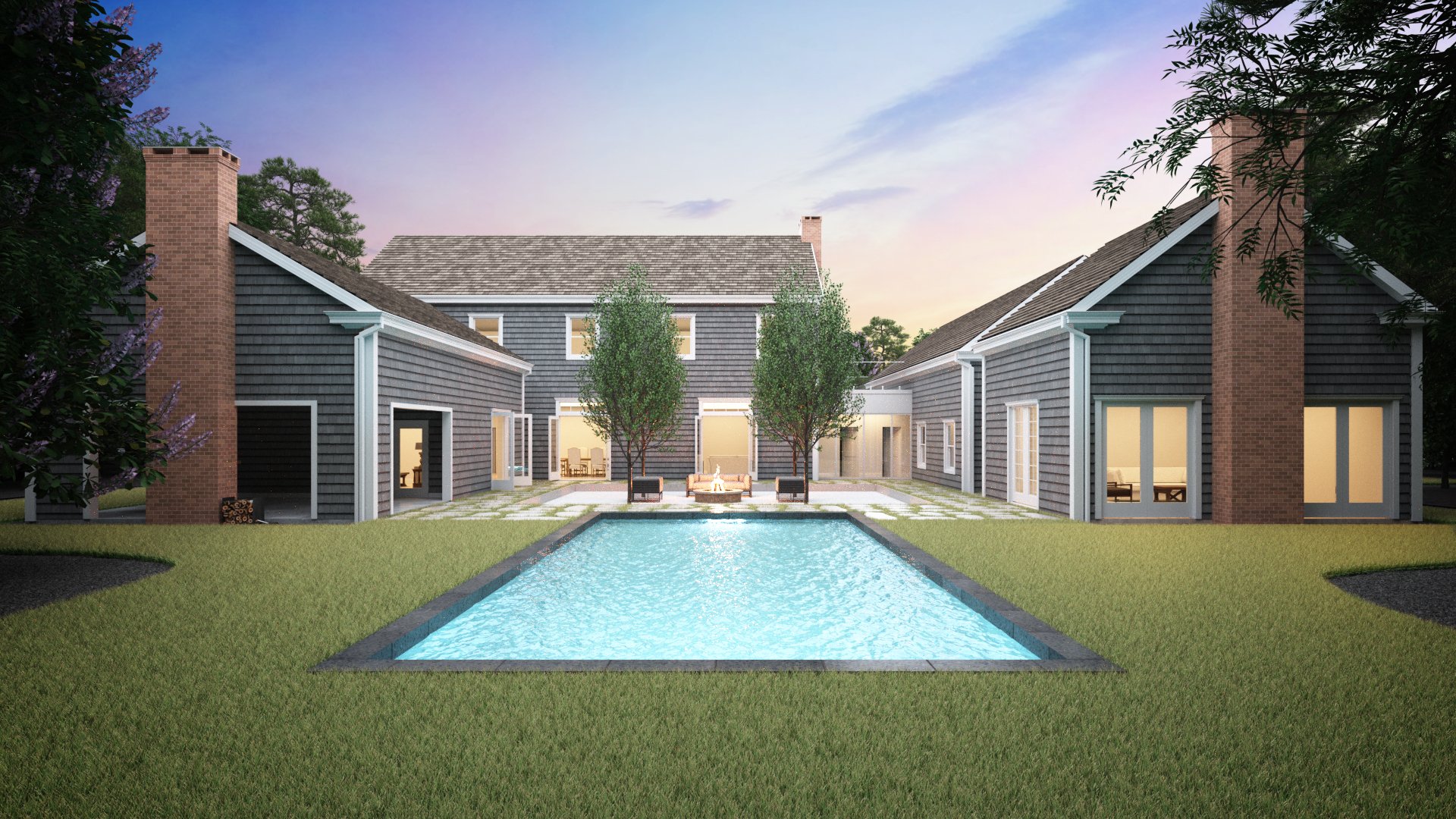 While rendering often does a great job of showing a business, it doesn't always help to do the work of selling it. If you're looking to create an architectural presentation that sells your next project without too much hassle, then you need to work on building your presentation. Building a presentation around your 3D rendering requires you to have a lot of control over your tools and your audience.
Here are four steps to take to ensure you successfully build your presentation around your renderings.
1. Master a Piece of Software
If you want to ensure that you create a presentation that is thorough and robust, you need to take the time to train on your software. If you don't have a tool that you feel confident and secure in using, you won't create something that's robust and dynamic. While images matter, if you're not comfortable running around to different parts of the rendering and rely on static images, you'll fail to give viewers value.
When you start off with one toolset you're going to master, you'll ensure that you know all fo the tips and tricks to work efficiently. You'll be able to change things on the fly, jump from one change to the next, and make alternatives on the fly to show your team.
When you work with programs like Sketchup, Rhino, or Revit, you'll get different advantages depending on what you want from each one. When you're looking for a tool that has it all, you'll probably have to prioritize what's most important to you rather than being able to have the perfect tool. Find the one that works for you and you'll also be able to predict your timeline for every project moving forward.
If you have to make your decision about which program to use based on your budget, that's not a bad reason for your choice.
2. Get Comfortable With Critiques
While some people who studied architecture or have degrees in related fields have had the chance to sit through critiques, not all of them have. There are a lot of designers and architects who never had the chance to sit around with other students and professors to talk about their work. Critiques are powerful for teaching you how to get comfortable talking about your work, defending your decisions, and hearing when other people are offering feedback.
Offering feedback is easy. Accepting it is harder. Not everyone knows how to take feedback gracefully and then make their decisions based on that.
No one makes award-winning designs every single time they sit down at the computer. We all have good days and bad days. However, our ego and defensiveness might drive us to defend even the worst decisions.
Ultimately, your goal is to get support and buy-in from the client. When you're not able to win them over with your design but could if you made some small changes, remain flexible. This could be the difference between a large contract and not getting it at all.
Leave time for your audience to offer you constructive criticism. If you have components that aren't in the rendering, you can make that clear to your audience. But sometimes once you do this, you end up having to spend the whole time talking about something you left out.
3. Get Creative
There is more than one way to create your rendering and more than one way to present it. If you find that your audience needs to see more or will want to have options, don't be afraid to present them. Even if you present less ideal options to your audience, you could win support for your main idea by allowing them to see what else they could have.
3D rendering software is constantly growing and expanding, offering more options for looking at something. If you find you can add different perspectives easily, add them to your rendering. You might end a potential argument by just showing someone something that they are missing because of the angle.
Don't be afraid to trick your audience a little bit. You can artificially lead from one section to another via your presentation if they're not proximal to one another. It's all about making your presentation flow smoothly, rather than going from space to space in chronological order.
4. Talk About Potential Problems
One of the things you're going to end up being saddled with throughout your presentation is a set of anticipated problems. Every crowd has a group of naysayers who look for every potential issue and try to highlight it.
Even if they have the best intentions, they can feel like they're constantly disrupting your work and obstructing progress. However, the goal is to make as many people happy as possible and as few people angry as needed. Even if you don't agree, bringing up problems lets people know you're aware of them and keeps them off your back.
Do some research if need be to make sure that you have facts to back up your claims when you're trying to dispel concerns.
While it might be tempting to bring up every problem and start checking them off one by one, don't cram too many issues into one session. Stay as focused as possible on one thing.
Your Architectural Presentation Can Bring In Serious Cash
If you put together your architectural presentation carefully, it'll use the renderings to help sell the project. You'll have people visualizing how to live or work in the space before you even finish.
For some of the best graphics you should be adding to your next rendering, check out our guide for tips.