For condos and homes alike, the smallest details can make the difference in a sale. Here's how to get the best sale price for your condo.
Your Condo has served you well over the years, but now, it's time to move on.
Maybe your family has outgrown it or you're moving out of the state. Whatever the case may be, it's time to sell your previous Condo to a new buyer!
Because of that, you're undoubtedly looking for innovative ways of separating yours from the hundreds of other Condos on the market. While changing the exterior could prove challenging, you can still maximize the value with these steps.
Below are 9 ways that you can increase your Condo's sale price to help with you and your family's next housing venture!
9 Ways of Increasing Your Condo's Sale Price
It's all about creating value for your Condominiums next owner! See how you can differentiate yours from others in your neighborhood and on the market.
Consider Finishing the Basement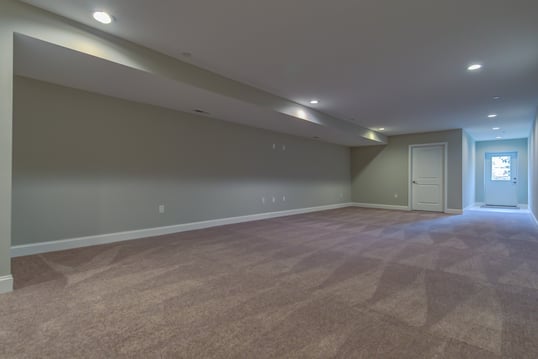 There are few better ways to maximize the space in your old Condo than by finishing its basement.
One of the first things buyers look at with any Condo on the market is the square footage and finishing your basement will help add digits to that count!
It also provides an easy avenue for buyers to envision adding a special room such as a man cave or crafting space that most other Condos can't offer to them.
Fix up the Bathrooms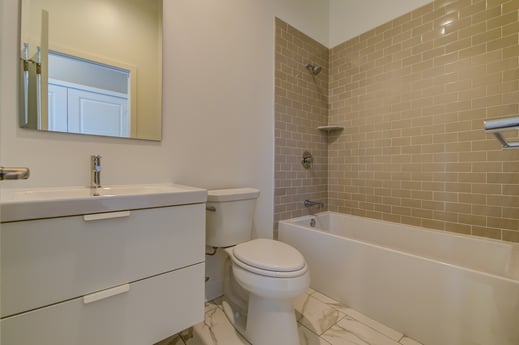 One of the biggest no-no's of showing your Condo to potential buyers is not properly sprucing up your bathrooms beforehand.
Make sure to repaint any cracks or worn out cabinetry, take a mop to the floors, make that shower backsplash shine like the day you installed it... you get the idea!
In many ways, the integrity of the bathrooms tells interested buyers how well you've been able to maintain the cleanliness of your entire Condo.
Bathrooms can become worn down and damaged from lack-of-upkeep easily, and you cleaning them will ease their mind on the priority you've placed to maintain them.
Switch to Hardwood Floors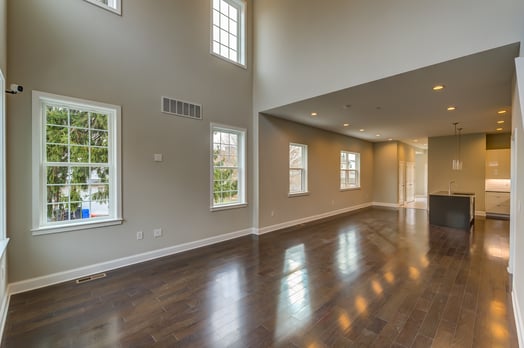 What's more aesthetically pleasing in a living space that a good-looking hardwood floor?
Easier to clean and requiring MUCH less maintenance, hardwood floors can be a premium asset for setting your Condo above the other Condos that buyers may be considering.
Be sure to do your homework on the trends of today's hardwood flooring before you install, but typically this can be a pretty cost-efficient way to upgrade your Condo for selling.
Mix in Some Brand-New Appliances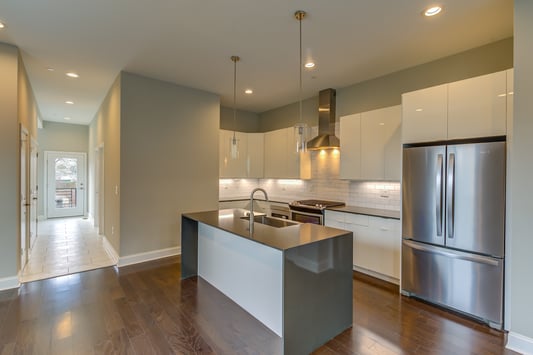 Even though your Condo obviously isn't "Brand-Spanking-New", your potential buyers want to feel as if it is.
Be sure to purchase a few new appliances to replace some of the worn-out ones that are currently in your Condo, to give off a look of "being with the times".
Not many people are going to tediously study the appliances you have, such as the depth of the refrigerator. They just want to make sure the appliances have a matching color scheme and pair nicely in their soon-to-be kitchen.
Create More Storage Space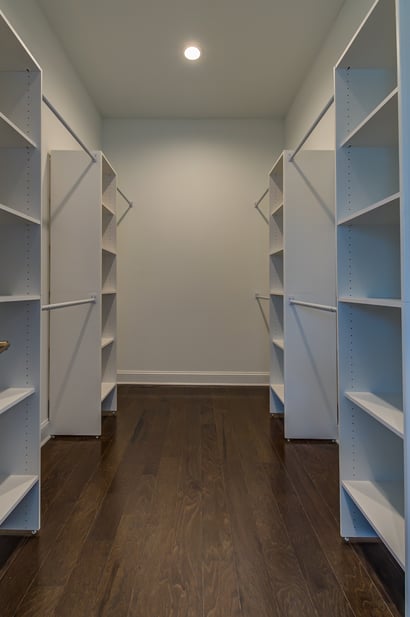 Everyone has "stuff" that they need to find a place for in their new apartment, Condo, etc. Many buyers first consider it when looking at potential new homes for themselves and their family.
If there's an awkward space in your house that first comes to mind as you read this, maybe it's time to make that place an area for storage, such as a brand-new closet.
Remember: it's not only about whether your Condo has space for their current "stuff", but it's also important that the Condo has room for "stuff" they acquire in the years they live in their new home.
Repair the Kitchen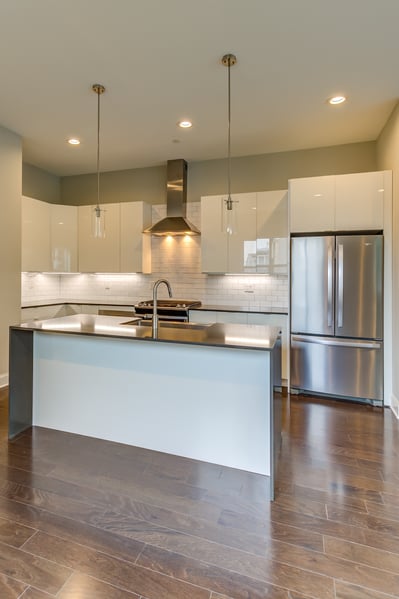 Buyers can sometimes have the weirdest, most particular demands in the kitchen of the House or Condo they're looking at.
As silly as it seems, if one of those weird demands is having a farmhouse-style sink, and you don't have one, you could risk losing the sale entirely. That's why upgrading your current kitchen is a phenomenal idea before selling.
Your buyers are going to spend a significant amount of their time in their new kitchen, so the more you can clean it up before they get there to view it, the better!
Let There Be Light!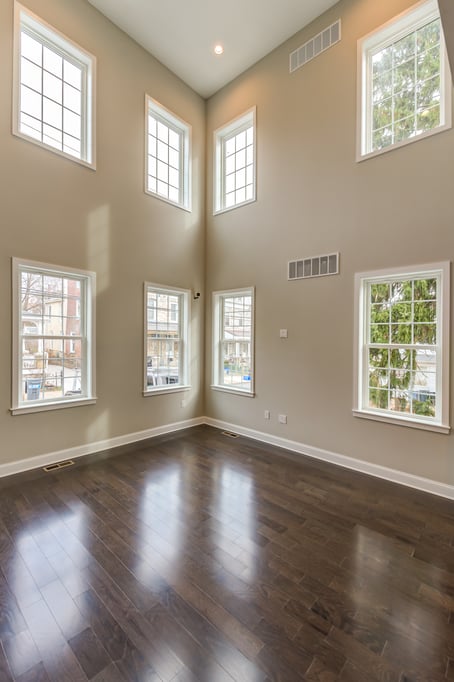 There are two pieces of lightning that you need to be focused on for your Condo, the natural lighting and the electrical lighting.
For the electrical lighting of your house, custom light switch options such as light dimmers or selector lights can add a premium amenity to your Condo buyers will be drawn to.
As for natural lighting... the more, the better! switch out the blinds or shades in your Condo to make the light fill the room as you show it off to potential buyers!
Neutral Wall Colors Are Your Friend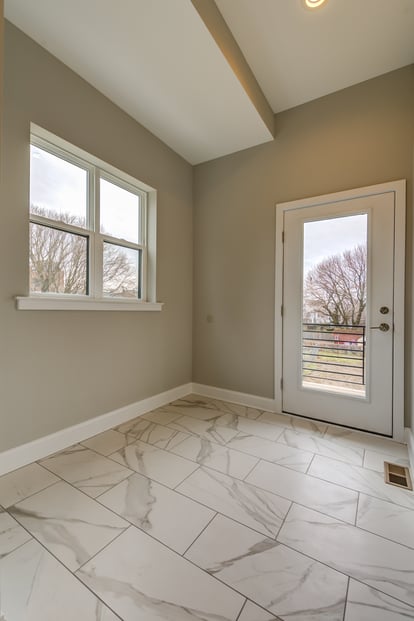 While this one may seem like a hassle, or even painful to cover a wall color you selected with boring white paint, it can benefit you in the selling process.
Neutral wall colors allow the buyer's mind to explore all the potential that your Condo has for their lifestyle, rather than thinking that the room already has a vibe they may or may not be digging.
Buyers want to see opportunities for customization in your home, so give them a blank canvas to paint on!
Put Your "Buyer Glasses" On
If you're looking to avoid giving awkward explanations to a raised floor tile or a dent in the wall, it's best to fix those beforehand.
Spotting these types of dings and nicks can be difficult after you've gotten used to seeing them every single day. That's why you need to put your "Buyer's Glasses" on and do a thorough walkthrough of your Condo.
Once you've scanned the walls and floors, it's time to repair those dents. Better to spend a little cash now, then for your Condo's price to drop down later.
Bring the Tour to Them!
Scheduling dates and times for buyers to tour your house can be an exhausting effort. If you're looking for ways to get the right sale price, make it easier for your potential buyers with a 3D experience.
Be sure to read this article for more tips on pre-selling and how it can benefit your Condo selling endeavors.
For more questions or inquiries, please reach out by phone at 215-995-0228.