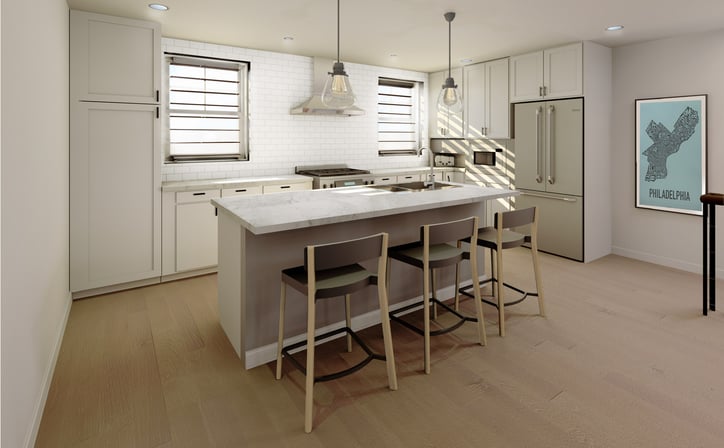 One of the most frustrating things I see is when a product is not what it is marketed to be. When the photo on the menu doesn't match the dish I ordered, or when the item on Amazon is described to "fit snuggly" and then not even come close when it comes in the mail. We are battling a tough time in marketing because there is just too much out there to chose from.
In real estate, it's no different, but with the benefits and additions of pre-construction marketing, you can defeat the issues of unhappy customers asking for their deposit back.
Here are (5) easy ways to communicate to your audience what you will be building and what they can expect:
3D Floor Plans
3D Renderings
Animations
Virtual Design Center
Real Estate Websites
Here is an example of a developer that used 3 out of the 5 visual types and pre sold 100% of his development before construction began: www.herronparkhomes.com
---
1. 3D Floor Plans
The days of black and white are long gone. Construction drawings (floor plans) are important and can look good in their own right - but that's exactly what they are, construction drawings. We have to remember who the audience is for these projects. Whether homeowners are looking for their next move, or a commercial tenant looking for her first storefront in the city. They simply can't visualize themselves in a stark, cold, black and white floor plan.
The 3D Floor Plan communicates not just the spaces in the design, but how they are used. This gives the prospective buyer an expectation of how layouts would work, like where the couch and tv would go, or if the master bedroom fits the king bed they anticipate buying.
In addition to space planning, a virtually staged floor plan allows the user to see the materials that will be installed. This gives a prospective buyer a fully immersive and accurate depiction of what they can expect in the final product.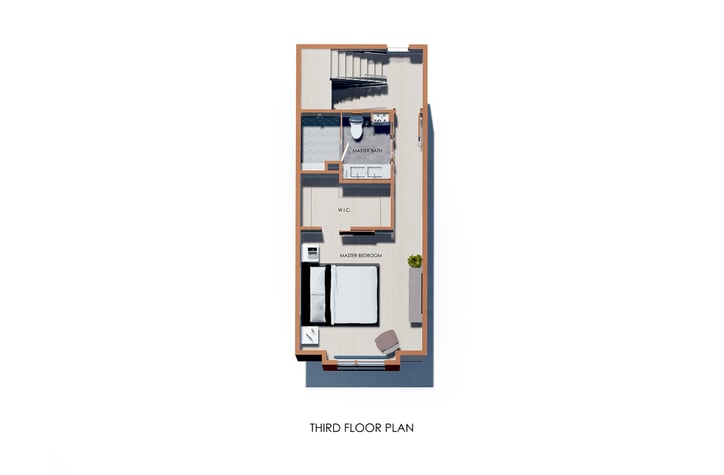 2. 3D Renderings
The one that started it all. The question that prospective homebuyers have always asked during design is "what would that look like?". That gave origin to 3D Renderings in the design world. Translate that to the real estate and development world, it becomes more valuable as we adapt during the technology frontier.
3D Renderings are a virtually generated representation of the construction project to come. Created digitally, it costs a fraction of what it would take to build a mock up or spec home in a remote location.
They are the foundation for any pre-construction marketing package and have led to millions in dollars of pre-sold real estate. The best reaction one can have is not being able to tell the difference between a rendering or a photograph. That is why these accurate and immersive depictions are shifting the way homebuyers purchase or lease they're next home or apartment.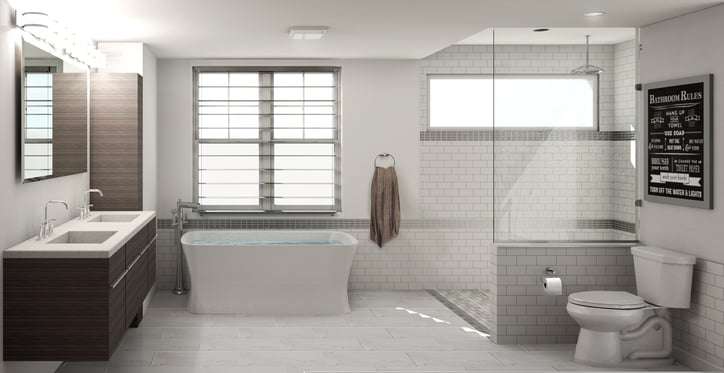 3. Animation
When a few images and floor plans just don't cut it, Animations are great for sharing the entire story of the project. Like a movie, the animation gives users a memorable video that takes them through a "day in the house" experience.
Stitching together the context, the main story, and the details give the Animation a valuable place in pre-construction marketing. Take a look how we bring a conceptual design to life while showcasing the ammenities and site of a community.
4. The Virtual Design Center
Virtual Reality is making homebuying efficient and fun. Typically, a developer will build 1 or 2 spec homes to give propsective buyers a walkthrough experience of a house to come. The problem? It costs just as much as a regular home to build it. The Virtual Design Center replaces the spec home with a new user-friendly experience that gives them custom options, ability to explore, and a new way to see the future project.
Don't like the white cabinets? Click - you know see Chestnut. Want to see a different window sizes? Click - the amount of light is exactly what you want in your bathroom. This is the new way of developing real estate. Check it out here: The Virtual Design Center
5. Websites
Lastly, just like any great package, it's time to wrap it up and deliver it to the intended receiver. The website is a must for any development project to be marketed. In order to hit its target audience, website design and search engine optimization is more important than ever. When the internet is flooded with content, it's almost impossible for a lackadaisikal web platform to be found organically.
That is why with the help of talented marketing gurus and social media experts, websites create a home base for the future development project that is specifically targeted to your clientele. Check out a few sucessful websites that have utilized our pre-construction marketing solutions:
---
Key Takeaways:
The Real Estate Marketing Game has changed.
There are many simple ways to pre-sell your project before its built.
Pre-Construction Marketing packages help sell 50% or more of your next development.
Virtual Reality is the future of Home Buying.
Custom Websites make your development able to be found in the flooded internet space.
---