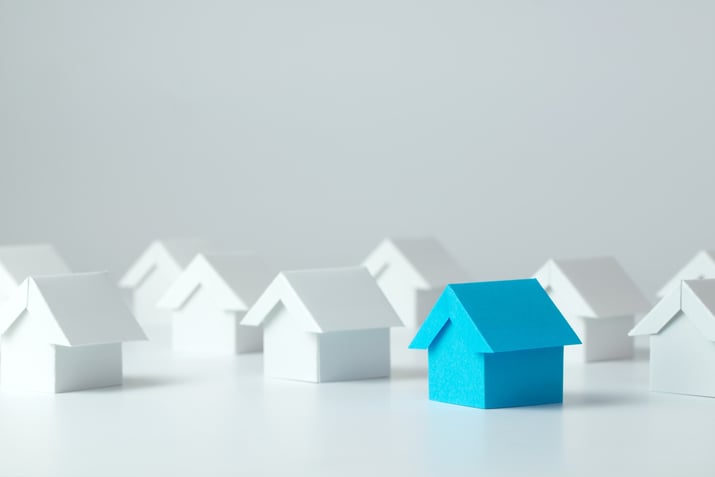 Since its boom and the bust in 2008, the future of residential construction has seemed uncertain. Recovery has been fairly slow in the US since the financial crash. This has been especially noticeable in the housing industry.
In recent years, things have begun to look up again. Growth has been steady for a while. 2014 was the first year since the recession when growth for nearly every major construction market was positive.
Now that the market has begun to settle, we can predict what the residential construction sector will look like for the next few years. We've written before about upcoming trends in construction. Now, let's look at residential construction.
Single-Family Residential Construction Will Go Up
One of the outcomes of the 2008 financial recession was job loss. In 2008 alone, over 2.6 million Americans lost their jobs. Those who didn't often had to change their lifestyle and spending. This made large purchases like new homes out of the question.
As the economy recovers, more and more Americans are able to buy single family homes. This means we can expect increased demand for these homes. This also means that construction will need to increase to meet this demand.
How much growth can we expect? Robert Dietz, the Chief Economist of the National Association of Home Builders, has a prediction. He predicts an incredible 19% increase in 2017. This is on top of 2016's 14% growth.
In real numbers, this 19% increase translates to 964,000 new units. We're still not back at the 1.3 million unit average of the 2000-2003 boom years. Still, it's clear the industry is recovering. That's why the Chief Economist at Freddie Mac called 2016 "housing's best year in a decade."
Multi-Family Housing Will Slow Down
There is a downside to the increased interest in single-family housing. Growth in residential construction for multi-family units will decline. This is because the demand is shifting away to single homes.
The multi-family sector isn't projected to decline, however. Instead, the forecast is that the growth that the sector has been experiencing over the past few years to slow down, posting lower gains. Multi-family residential construction will likely increase 6%. It is not nearly as exciting as the booming single-family housing sector, but it still isn't bad growth.
Housing Shortages Will Continue to Drive Up Prices
As we said before, single family housing will increase due to a huge increase in demand. But, even with the increased construction, there will still likely be a shortage.
Part of the problem is that construction simply can't happen fast enough. This is caused by labor shortages within the sector.
This means that a lot of would-be buyers will be facing high housing prices as they attempt to enter the market. It is especially true for first-time buyers.
Additionally, the sector faces shortages when it comes to lot availability and securing funds and loans. These shortages are slowing down recovery for residential construction.
The residential construction sector will have to work towards solutions to ensure that this projected housing shortage does not slow down the industry's rapid growth.
Consumer Tastes in Housing Will Affect Residential Construction
It's undeniable that the way people look at their housing has changed over the past fifty years. Today, people look for very different things in a home.
First, the lines between home and office are blurring. As the internet empowers more and more people to work from home, demand is increasing for commercial space within residences. More people will seek homes that will also suit their business needs; they will want houses that include office space.
Another big part of this trend is changing how space is used. Residential construction tends to include more mixed-use facilities. Instead of large suburban developments, Generation X-ers prefer housing that is near to amenities.
They want to be able to take the bus or walk to the store. Community centers, shopping, parks, among other things, are all important. Space must be well-planned. Mixed use urban development will continue to gain in importance and popularity.
This desire to be nearer to amenities means that homes will have to be smaller and more innovative in order to remain affordable. Homes that make great use of limited space will be in high demand among Millennials as they begin to enter the housing market. Get some help rendering your designs to see how you can innovate and improve to remain competitive.
And for those buyers who still want large houses and lots of space, outdoor areas are growing in importance. These design trends extend beyond simple landscaping. People want outdoor structures like decks and patios. They also want houses that are designed to provide easy access to these spaces. Mudrooms, sliding back doors: buyers are on the lookout for homes that will suit their outdoor lifestyle.
Baby Boomers Will Need Accessible Housing
There will be a massive increase in the need for accessible housing over the coming years. This may be through renovations or new construction.
As Baby Boomers age and enter retirement, their homes may no longer suit their needs. People will prefer houses that are only one story. They will also look for accessibility features such as electronic lifts. These sorts of design features will become even more important as Boomers, all 76.4 million of them, enter old age.
Companies that specialize in accessibility retrofits could take advantage of this growing market.
Looking Ahead
We've gone through some of the top upcoming trends. Now we know what to expect to happen in the residential construction sector in 2017 and beyond.
As the economy continues to recover from the Great Recession, more buyers will be able to enter the market. This will drive demand and growth for single family homes. This demand will lead to slowed growth for multi-family homes. It could also be hampered by shortages of labor, funding, and available land.
Plus, these single family homes will be shaped by current consumer trends and the needs of an aging population.
Overall, the future of residential construction is exciting. We can look forward to strong growth and interesting innovation as the builders of today get to work on the homes of the future.