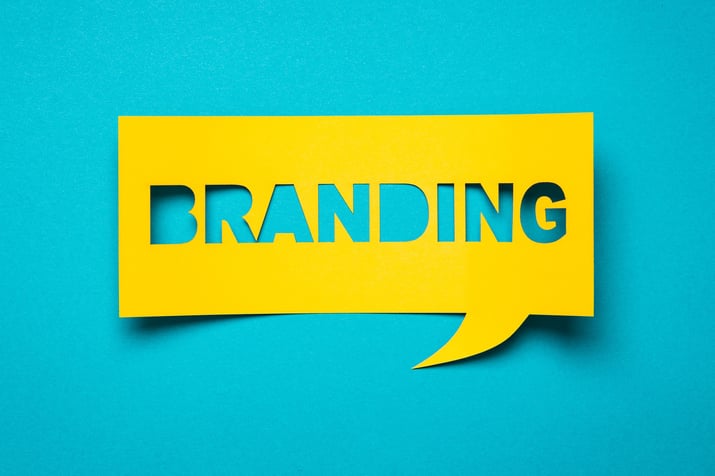 Your customers love you. You're always busy and you love your job.
But what should you be doing even when everything is going really well with your real estate business?
Branding, of course!
It's true that your customers will be giving you a lot of referrals, but what will you do to really make an impact on people who don't know you?
Think about this: whenever you order a cheeseburger from a certain chain, you'll get it in packing that has a big yellow "M" all over it.
It's safe to guess that, without us telling you, the name of this company popped up in your mind instantly!
In a nutshell, this is the power of great branding. People will be able to recognize, and trust you, simply from this type of imaging giving them a strong, positive impression.
It's true that marketing is key to help you get out there to new people, but branding can really make or break the way customers come to you when it's time to buy or sell their next home.
DesignBlendz has been proudly serving our clients with incredible design and real estate marketing. We're a one-stop-shop when it comes to marketing and designing buildings.
But in the meantime, we've put together a great collection of blogs that can really help you understand new tips and tricks about the market and field.
Make sure our blog is your next stop after reading about the 6 ways you can make yourself stand out (and succeed!) with real estate branding.
6 ways to use real estate branding to make yourself stand out
Map out your audience
A huge part of real estate branding is knowing who is going to be interested in your services.
Sure, with real estate this can seem deceptively simple. You may be thinking: "People who are interested in buying or selling their home would be interested in working with me."
But you'll actually want to go deeper than that answer if you want to create marketing that will work to make you stand out.
How? Map out the types of people you've been working with mostly. Are you in a trendy area and have been working with a lot of young first-time home buyers? Or are you in a suburban area and work with families?
If you are able to accurately know who your clients really are, then you can understand your audience.
From there, get to work! You can create a tagline and logo to really capture your audience. Just think of the way big companies, like those in makeup or clothing, catch consumers. They create an image and idea that people can relate to.
With real estate services, you'll want to go for that young and modern vibe if you work with young people. Or a fun and friendly branding strategy if young families gravitate towards you.
Be yourself
Real estate is a professional industry. Every agent works hard to make sure they know the ins and outs of the business, even more so because it's constantly changing!
But don't let this keep you out of your job.
Make sure that you are letting your personality shine through your marketing and branding.
If you asked, we bet many of your clients would say that loved working with you because of your knowledge and personality. Navigating real estate can be tricky and stressful, but every good agent can bring light to these situations.
So whether it's your sense of humor or heart, bring that into your branding so people can recognize you for you.
Create your own website
Many people stick to simple pre-made websites to showcase their most basic contact information and some professional qualifications. That's it.
Why settle for that? If you're building a brand, you're also building a reputation.
This means that you'll want to have a site that's professional, holds your brand, and is your marketing hub. But it also needs to have things that make you stand out, like images and even blogs about your latest sales.
You'll want to strongly associate working with you as an experience that is above and beyond the norm!
So get your own domain and add it to your business cards. Make sure people can get the full picture of your brand by also linking your site to your other platforms, like social media!
Blog
Everyone likes to get the inside scoop on someone else's life– even professional lives.
If you have the time, add to your branding by blogging. You can share stories of hard, fun, or interesting sales or purchases that you and your clients got through. You can even share tips and tricks for people going it alone in the real estate marketing.
With each post, you can make a call to action so that the reader knows you're there for them when they're ready to get more bang for their buck in the market!
Share your ideals
One of our more important read estate branding tips is to make sure you include your ideals as a part of your strategy.
This means showing that you're professional and care through what you create to brand yourself.
Maybe this means your tagline contains similarly wording or you get a stellar logo that embodies these ideals. Your clients will be able to catch on and really relate to how you operate.
Sharing your ideals can also fit into our next real estate branding tip. Keep reading to see how!
Communicate
A major part of real estate branding is setting up a precedence of professionalism.
Again, this doesn't mean that everything you do will be tight-laced and straight-forward.
Instead, it means that you'll be communicating with them professionally and almost as a friend that has their best interests in mind– because you do!
Make communication a pillar of your branding and marketing strategy. You'll keep in contact with them through any means and can start conversations through social media and email campaigns!
And when you want to get to work on putting all of these tips together, let us at DesignBlendz help you!