When is comes to buying a home, modern buyers look past simple curb appeal. Read this guide to convincing buyers to buy newly constructed homes.
When you're in the business of selling houses, it's vital that you work on your persuasion. Most importantly, you need to know how to convince a prospective buyer to purchase a new construction house.
There are a lot of perks of buying these homes, so it's your job to help them understand why this is in their best interests.
Read on to learn the strategies that will help you sell new construction homes to interested buyers.

1. Teach Them That They Can Customize a New Construction House to Their Liking
In terms of the selling points, customization is king.
Let your buyers know that when building a home from scratch, they are in the driver's seat when it comes to designing the blueprint and adding anything they see fit.
They won't have to worry about their house looking just like another one in the same neighborhood, and can flex their creative muscles when building the home of their dreams.
2. The Important Fixtures Will Be in Mint Condition
Deterioration is real, so new buyers will be glad to know that they are getting a home that is filled with mint condition fixtures.
You won't have to be concerned with how well the previous owner took care of the home or what sort of service they put into it. By purchasing a new construction home, buyers will also enjoy the fact that their home is filled with quality craftsmanship and equity.
3. A New Construction House Will Be Modern and Energy Efficient
Today, builders are always moving toward energy efficiency.
Not only does this let homeowners enjoy lower utility bills, but they are also doing their part in protecting the planet. The new construction home will be far less wasteful and generally may come with fixtures like solar panels, tankless hot water heaters, and eco-friendly plumbing fixtures.
These homes are lower maintenance and far less expensive to maintain as well.
4. Put Together a YouTube Channel
It's crucial that you use Facebook and other forms of social media to get yourself out there.
In this regard, YouTube is one of the best social media platforms to use when you're selling new construction homes. Since seeing is believing, you will need to provide people with lots of visual content that they can take in on their own time.
When you have a vlog, you are more likely to reach people in an effective way. People will subscribe to your channel and inform themselves of the benefits of new construction homes, complete with blueprints, visual representations, words of advice, and success stories from homebuyers who have gone this route.
This way, once they are ready to become a buyer, you've already been marketing to them and informing them sometimes for years at a time.
Make sure that helming a YouTube channel remains a cornerstone of your marketing strategy when you're selling new construction houses.
5. Become an Avid Blogger
Blogging is also an effective tool for selling new construction houses. You should strive to write posts every single week and also have people sign up for your e-mail list.
You can create a free eBook report or another incentive so that visitors will be glad to give you their e-mail address in exchange for this product. Blogging is also great for your skillset.
When you are used to creating content for your readers every day, it makes you accustomed to selling yourself at all times and will keep your biggest selling points at the forefront of your mind.
6. Make Affordability a Prime Area of Focus
Focusing on affordability is a crucial aspect of selling homes to interested buyers. The reason for this is that one of the biggest myths of new construction houses is that they are too expensive.
You don't have to be rich in order to buy a new construction house, and this is the message that you need to pass along to your consumer. Let them know how to make one of these purchases and guide them through the process so that they can take actionable steps toward putting their money aside.
7. Resolve to Be Accessible and Personable
A home purchase is one of the most personal decisions that a person makes. As such, you need to present yourself in a friendly manner and always be available.
When you are accessible and personable, people will want to do business with you and will feel comfortable with your professionalism. Give out your work cell phone number to people and be willing and ready to answer texts or calls at all times of the day.
8. Focus on Family
A home purchase is very often a family decision also. Either people have kids already or are dreaming about planning a family.
When you focus on this aspect of the decision, it will create an emotional connection and help people make the best decisions for them. Always make family a central part of your conversation and marketing so that it resonates with people.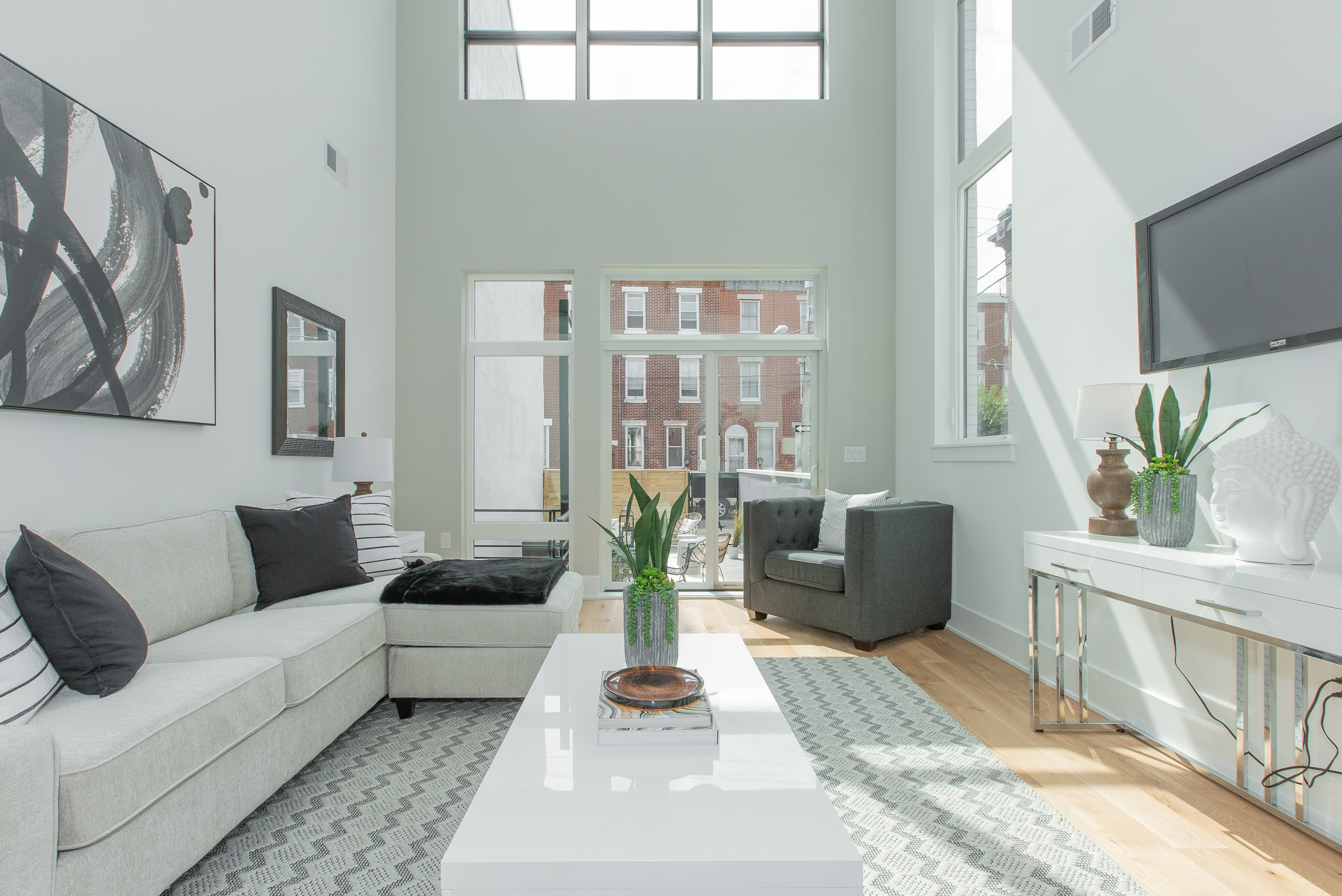 Use These Tips to Sell New Construction Homes
A new construction house is a gem that many homebuyers will appreciate. When you learn how to sell them, you can help connect people with that dream.
If you're trying to grow your business and improve your sales, you'll also need to work with the best professionals. We offer some of the best construction administration, building surveying and design services that you will find.
Reach out to us for all of your architecture and design needs.