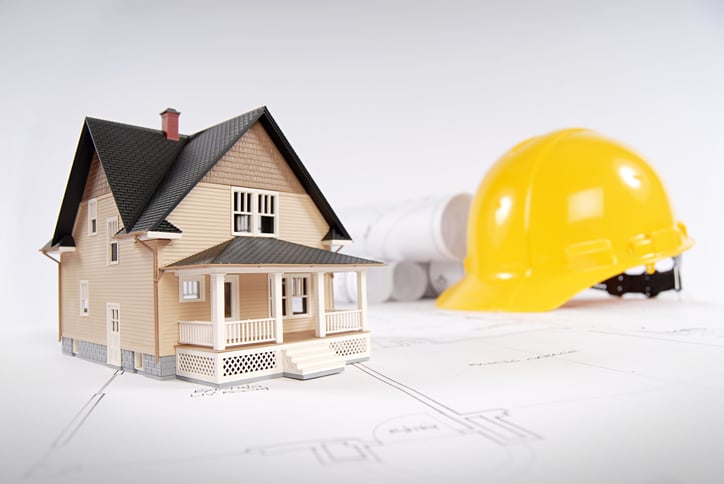 Remodeling or renovating an existing structure in Philadelphia? There are building permit requirements. Master the steps with this guide to easier permitting.
Spending on home renovations is expected to reach $330 billion in the coming year. But do you know how to work within Philadelphia's building permit requirements? This guide will demystify what you need.
What Remodeling Activities Don't Have Building Permit Requirements?
Not all remodeling has a huge impact on an existing structure. These basic remodeling activities have no building permit requirements;
Ordinary repairs around the home.
Masonry pointing.
Painting or papering which uses finishes no thicker than 0.036 inches.
Installation of paneling over existing wall surfaces.
Laying floor coverings like wood, linoleum, vinyl, or anything that doesn't use fibers.
Carpet installed in any room except exit corridors or passageways.
Installation of cabinets or counter tops.
Window awnings that project less than 54 inches from the exterior wall.
Installation of movable cases or partitions less than 5 feet 9 inches high.
Replacement of non-fire-resistance doors and windows without changes to the structure.
Installation of portable units like heating appliances or ventilation equipment.
Replacement of exterior steps or stairs less than 6 feet high.
This isn't an exhaustive list and there are some exceptions. Double check the Philadelphia Code to make sure your remodeling work won't need a permit.
What If I Do Need a Permit?
For one or two-family dwellings, the application takes 15 business days to process. It's 20 business days for any other property type.
Factor that period into your timescale. It's vital to understand the phases of a construction project.
Owners of a one or two-family dwelling can perform remodeling work themselves. Otherwise, permits require the use of a licensed Philadelphia contractor.
Download the building permit application and complete the form.
Fees
You'll need to pay a fee to file the application.
That's either $25 for a one- or two-family dwelling. Or $100 for other property types. The fee is non-refundable.
They'll deduct the filing fee from the final permit fee.
You'll also be charged a state free of $3 per permit. A record retention imaging fee of $4 per pages larger than 14" x 8.5" is also added.
If the area is 500 square feet or less, you'll pay a $60 permit fee for one and two-family dwellings. You'll pay $200 for other properties.
Is the area over 500 square feet? You'll pay the above fees, plus $45 per additional 100 sq. ft for a family dwelling. Or an extra $48 per additional 100 sq. ft. for other properties.
Next Steps
You'll also need to put up a project information sign for anything that needs a permit.
Submit your application and plans to the Licenses and Inspections office. You'll find it in the Municipal Services Building (1401 JFK Blvd) on the Public Service Concourse.
Receive your permit and start your remodeling work.
Now You Know the Building Permit Requirements
It's worth getting the help of an experienced partner to guide you through the permit process. It can be costly to submit an application that doesn't fit the bill.
If you need a partner for your remodeling work, get in touch. We'd love to help you get started on the process.