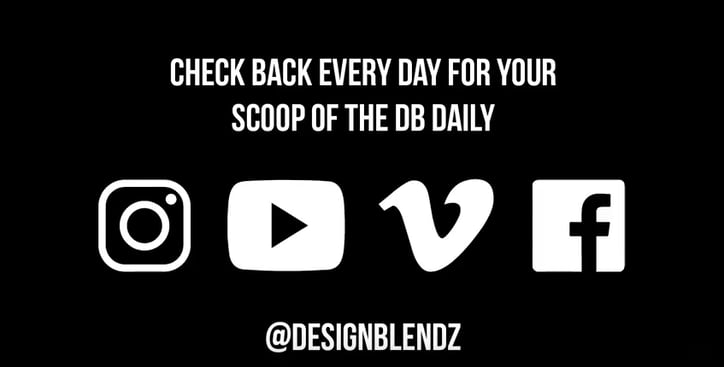 The entire Designblendz team is excited to introduce a new feature to our social media channels. You may have noticed last week that a 60-90 second video hit our Instagram, Facebook, YouTube, LinkedIn and Twitter pages started to hit our page each day. What can you expect to see from the #DBDaily videos? Department updates, behind-the-scenes looks, employee insights and more.
The goal of this new series is to give you a glimpse into Designblendz, the culture and the work that goes in behind-the-scenes. If you haven't had a chance to check out the latest, head on over to our Instagram page. You can also subscribe to our blog and we will send out weekly recaps of all of the episodes.
Below are two recent episodes!