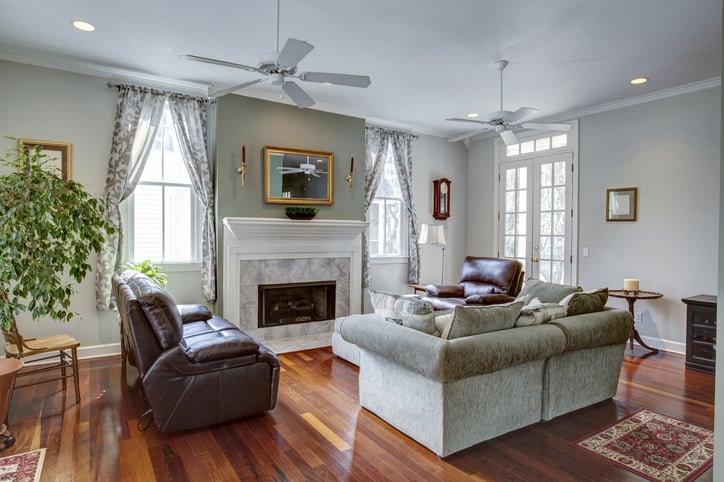 Not all staged houses have to be empty to be sold! If you need to stage a house with people living in it, click here! Learn how to stage house full of people!
Living in a home that's on the market can work any family's nerves. The home needs to always look it's best for potential buyers. This can be a hard balance while a family is still living in the home.
However, a stage house with residents can still be very appealing. There are a few things you can do to keep it livable and sellable.
These hacks will show you how to successfully stage a house with people living in it.
Communicate With The Stage House Sellers
As a realtor communication with your sellers is paramount. Before you stage their home, have a detailed discussion with them. Find out when they plan to move out. Ask them for an estimate of how long they'll take.
You need a clear understanding of their plans before you begin staging. Coordinate so that you don't schedule a showing on moving day.
Use Media To Show Off The Home
Some realtors believe a lived-in home is more appealing to potential buyers. However, what if the seller has already moved out? Showing the home 'lived'in' may not be possible. In this case pictures or a virtual video can work well.
Are your sellers moving soon? Before they pack up have them take some photos and video of inside their home. This is a great way to show a home in it's lived-in state.
Homes with more photos also get more attention from buyers than those without.
Reduce Clutter
Clutter is the last thing you want potential buyers to see in a home. For starters, it's just not visually appealing. It also makes it harder for buyers to envision themselves in the home.
Kitchens, bathrooms, and bedrooms tend to collect the most clutter. So ask the sellers to keep countertops and cabinets clear and spotless. Pack any unused items away in storage.
Consider Storage
As mentioned above a storage space is a good way to de-clutter. It's a simple way of removing things you don't want buyers to see.
A large storage unit can be delivered to the home. Or items like extra furniture can be stored in the garage.
Quick tip: rent a storage unit that's a little larger than you think you'll need. Professionals can even be hired to help owners organize their units.
Design Tips
Here are a few ways to decorate a staged home.
Give the walls a fresh paint. Neutral colors like whites and creams give a great impression. You can also get advice from an interior designer or painter.


Use matching throws and throw pillows instead of buying a new sofa. They'll provide a lovely accent.


Take down any heavy curtains and blinds. If privacy isn't an issue leave the windows uncovered to enhance the rooms. Lightweight window treatments also work well.


Place fresh vases of flowers around the house for a nice touch. And keep windows open for ten minutes a day. This will keep the house well-ventilated.
Remove The Owner's Personality
Family photos and quirky artwork can distract potential buyers. With staged homes, less is more. Remove any items that show the owner's emotional attachment.
To Wrap Up
Showing a stage house isn't the easiest scenario for a realtor. It's also not an ideal living situation for the owners. But taking these simple steps will be well worth the time.
The key is both parties staying on top of keeping the home ready. A properly staged home will bring returns for everyone on board.
Follow us for the latest developments in the architecture and real estate industries.