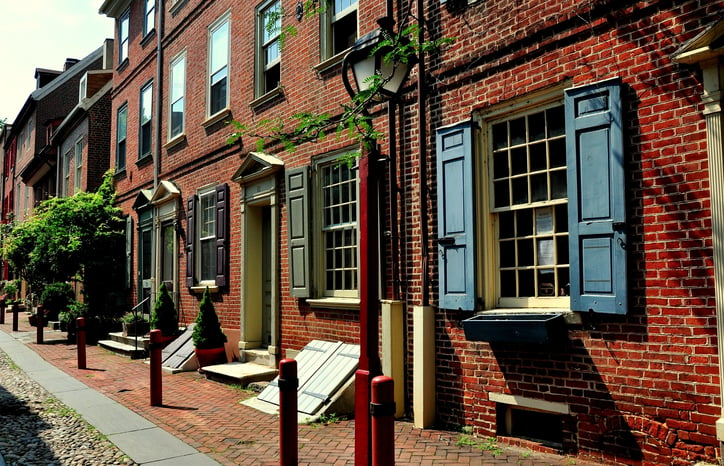 Paint color is everything if you want great exterior and interior design. This is especially important when restoring a historic building. Choosing quality historic paint colors makes the property more valuable. You'll also accurately and authentically restore the building.
---
So how does one go about purchasing and using these paint colors? Let's walk through how to choose the right colors to improve your home's appearance and value.
Determine Which Historic Paint Colors Are Available
To start, you can check with the National Trust For Historic Preservation. They have more than 200 different color options you can browse through. You're bound to find the right fit for any property you're restoring.
Understand the Different Categories
Always get the right information on any historic paint color you're purchasing. With historic paints, you must sometimes decide between historically accurate or historically appropriate.
A historically accurate paint color was once used on an actual building. The historically appropriate one means that the color fits a previous timetable.
Many paint contractors sell and apply these different types of paint. Contacting one of these contractors will help you to learn more about these categories.
Ensure Historical Painting Logistics
You must always pay attention to the logistics when buying historic paint colors. Preserving a historical building requires permits, applications, and other legal matters.
First, call your local planning department. The planning department will study your paint color to see if you need permits or zoning changes.
You might have to attend planning commission meetings or submit applications. These applications help you get the historic color you're looking for. This way, you'll avoid potential fines or complaints.
You need to hire paint contractors that understand these applications and zoning changes. They'll ensure the job is done right, which will give you peace of mind.
Hire the Best Professionals for Your Paint Color Selection and Installation
Now you know how important it is to choose the right historic colors. We're based in Philadelphia, and we understand historic colors and have been in business for years. Contact us today to tell us more about your next historical painting project!