Want to pre-sell more homes? Click here to learn how realistic graphics can help you sell more new construction homes!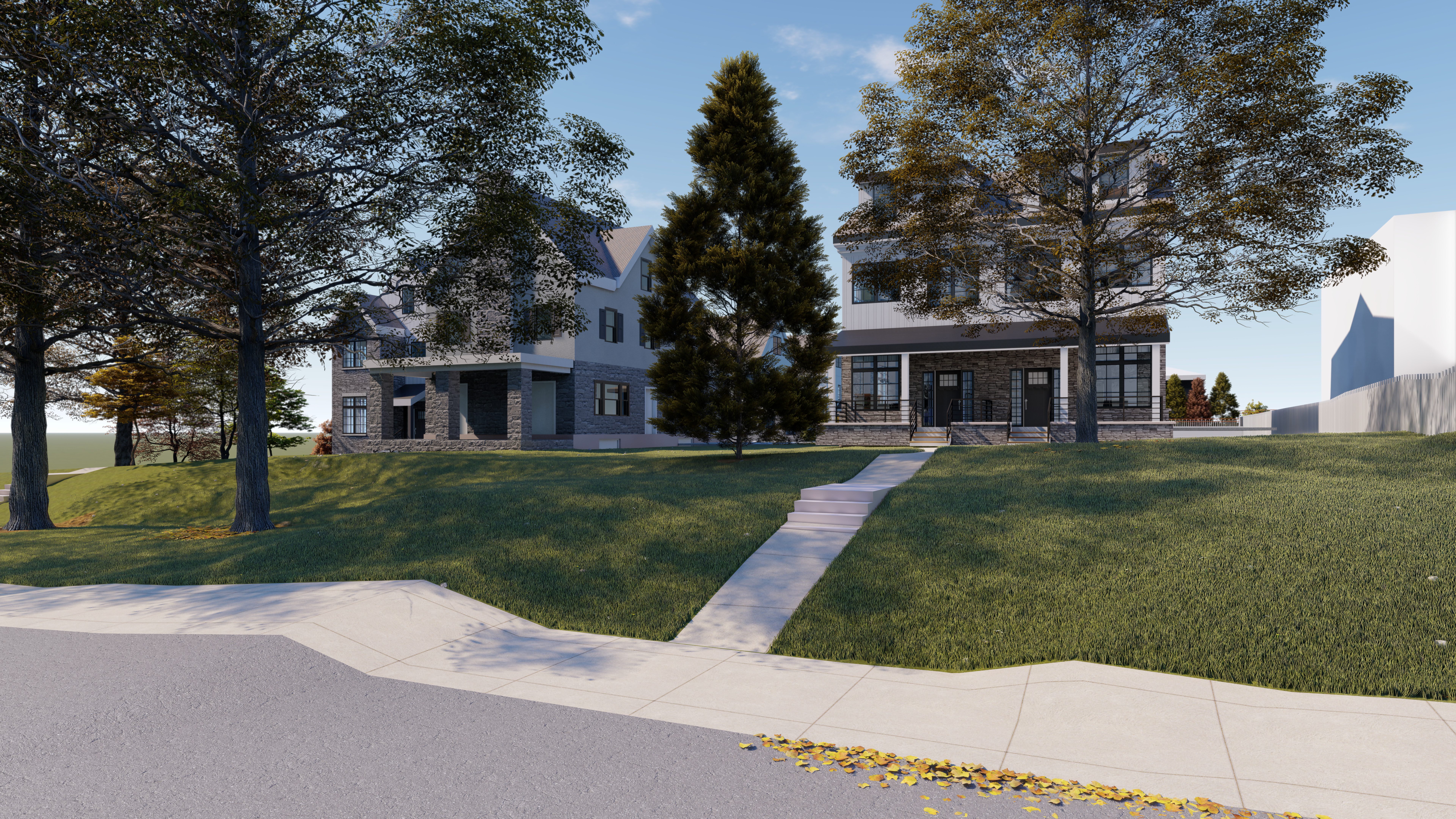 With over 1,400,000 building permits issued in the last year, there's a lot of competition in new construction development. How can you stand out from the rest?
t's not enough to build a new house. You need to build interest in your project to build momentum towards a sale.
Realistic graphics can get you the results you're looking for. Let's look at the many ways new home images can pre-sell your new construction development.
Make a Great First Impression
In mere seconds, we make snap judgments on whether people are friendly, successful, or even marriage material. Can a text-heavy description of your construction project really grab your customers' attention?
The answer is no. You can talk about the floor plan all you want but a realistically rendered model home has way more "wow" factor.
Go into each potential sale with an image of the projects you're building and you're sure to drum up interest.
Do More with Less
When you selling a home that's already built, you can walk your customers through the place. With a pre-built home, you don't have that option.
Realistic renderings give your client a first-hand view of a new home. They can place themselves in the middle of the action and see all of the potential that it holds.
Don't wait until the walls are up and the paint is dry. A few well-done graphics can do all the heavy lifting for you.
Be Flexible
Does your house rendering have beige walls but your potential customer wants them in lime green? With a click of a button, you can make the change.
Each person has their own unique taste. They want their home to reflect that which is hard to do with a traditional building.
With 3D images, those kinds of changes are a few clicks away. Virtual home renderings allow you to be flexible to meet your customer's needs.
Save Money to Make Money
If you're selling a pre-built home, you know how important staging is. This can cost you a lot especially when trying to sell a high-value home.
Putting lux furniture in an expensive home can eat into your budget. With 3D renderings, you can place beautiful furniture everywhere you want at a minimal cost.
Speaking of staging, there's another big benefit of using 3D graphics to sell a new construction development.
Personalize Your Project
Just like your client might want to create the house to suit their own tastes they want to know if their belongings will fit in. It's one thing to talk about measurements and another thing to demonstrate them.
Get photos of their furniture and decor. Drop them into the home to see if they work in the rooms.
Allow them to play around with different setups. They'll be dreaming of moving into your new build in no time.
Talk About Remodeling
Let's say that their budget is only enough for the home you're building right now. They might have bigger plans down the road that determine their purchase today.
With 3D renderings, you can discuss the potential your project has. They can play around with the images and start making plans for the future.
Give them the option of exploring all that their house can be and they will feel excited to make a purchase.
Show That You Have the Latest Info
Potential customers want a home builder that has up-to-the-minute information. Using advanced tech, like 3D graphics, helps instill trust in you and your product.
Having the latest technology on hand demonstrates that you're familiar with the changes in the construction business. Potential customers will feel at ease working with a knowledgable and advanced builder.
Tell Their Story
Having a plain home rendered is alright, to begin with. If you want to really seal the deal, tell a story with your graphics.
That means adding nice touches to make the home look realistic. Lighting, shadows, trees, people, even weather all go a long way towards helping your customers feel connected to the property.
Trying to sell to families? Add parents, kids, or even a dog and a cat to your images.
Show off a hot new condo development with sporty singles. Add in folks having fun doing different activities for a new retirement complex.
Knowing your audience is marketing 101. Add these elements to your graphics to make more sales.
More Fun to Play With
Sending your clients home with a packet of printed photos is alright. Imagine those same clients going home with a 3D rendering they can play around with.
Unlock your customers' imaginations by giving them a link or a digital copy of a 3D image of their potential home. They can zoom in and out, walk through the rooms, click around and explore and more.
It's almost like a video game where they're the main character. Except this video game can be a reality and everyone is a winner!
Work With What You've Got
Not every 3D graphic service will be able to create photorealistic models. When shopping for a service, look through their portfolio.
Do you want a more artistic take on your property? Do you need a lot of details in your images?
Work within the limits of the technology you choose to get the most bang for your buck. You'll have to do a little homework but it's worth it to find the right company that can bring your vision to life.

Use Realistic Graphics to Sell More Homes
Fun, functional, and flexible, realistic graphics of your pre-built homes offer you many benefits with few (if any) downsides. Realistic images and renderings can open up a world of potential when you're trying to sell homes that are in construction.
There are a lot of factors to keep in mind to create the most appealing images that attract the right customers. If you're not sure where to start, we'd be happy to talk you through it and discover what you need.
Help us help you bring your vision to life and make sure you sell every home on your lots. Contact us today and we'll on the path to making your dreams a reality within a day!