Facebook is a great tool to get your audience engaged with exciting posts. This guide explains how to do 3D interactive posts.
It doesn't matter whether you're a design firm or a contractor — you need to build an audience online to succeed. Marketing yourself in any market means adapting to new digital trends and building your online presence. And if you're an architecture company, you have a unique opportunity to build a following.
Social media websites like Facebook are experimenting with new video formats, like live-feeds and 3D interactive posts. These new kinds of media are engaging people in new ways, and they're helping companies stand out from the competition. All you need to do is integrate them into your market.
You can use 3D interactive posts to guide people through new projects, to show off what you can build. They can inspire someone to take a step towards hiring you for their dream home. And by using such new kinds of technology, you will show potential customers that you're committed to what you do.
Learn more about how 3D interactive posts can help your company, keep reading below!
Facebook Posts Spread Quickly — You Could Go Viral
Facebook is simply a good platform for companies trying to connect with new audiences and spread their brand. The social media company has more than 2.7 billion users — almost half the population of the world! With so many people in one spot, you're bound to found an audience on it!
Facebook also keeps people tightly knit, which means that content spreads quickly once people start enjoying it. Sharing is built into the platform's framework; people are encouraged to share everything they like. And so, even if only a few people like your content, it will spread like wildfire throughout the website.
Anyone can go viral on Facebook, as long as they post the right content. And with 3D interactive posts, people will have more they can engage with, which means they will like it more. So, they will share it, and you will reach entirely new audiences!
Connect With Your Community Through Your Facebook Page
If you want to be a successful company, you need to connect with your community. You should acknowledge the role you play in people's lives, and keep yourself accountable to your clients. Facebook can help you do exactly that.
The power of social media is for people to organize around the same ideas. If your clients start complaining about your company, they will post about it on Facebook. If you're not paying attention, their posts may get traction, go viral, and you may need to pay dearly for the controversy.
Yet, if you regularly post to Facebook, you will notice when someone is dissatisfied with your company. You'll be able to reach out to them and connect with them on an interpersonal level. By doing that, you can address their issues directly and prevent the situation from spiraling out of control.
3D Interactive Posts Help People See New Possibilities
By posting 3D posts, you will help your audience see new possibilities. You won't just seem like a pioneer for new technology by using 3D technology. Your brand will start to seem like that of a visionary, and people will come to you for ideas about what their home could be.
With 3D posts, people can literally explore your work and appreciate the detail that goes into designing buildings. The technology overcomes the difficulty most people have imagining a better life for themselves and their families. Instead of having your clients imagine what the future could be, interactive 3D posts show them.
Most importantly of all, it takes the guesswork out of designing a home for people. Your clients will be able to immediately tell if they approve of your design or not after they explore it in virtual space. And once they approve of your design, you'll be able to start working on it without worrying about whether they'll like it in the end.
Imagining the Future is the Hardest Part of Design
A lot of architecture and interior design is about trying to sell people a personal vision. It's your job to convince people that what you see for them is best. Communicating with clients is fundamental to running a successful architecture business, and so is being a salesperson.
That can be the hardest part. It can be easier to measure the load-bearing capacity of a column than it is to talk with clients about what they want. It's harder than most people realize to convince people to talk about what they imagine for themselves.
With 3D rendering technology, you won't need to. Instead, your client and you can collaborate over a shared project, and they can watch as their own imagination comes to life. And you'll be able to guide them from start to finish, so they know the reason for every design decision.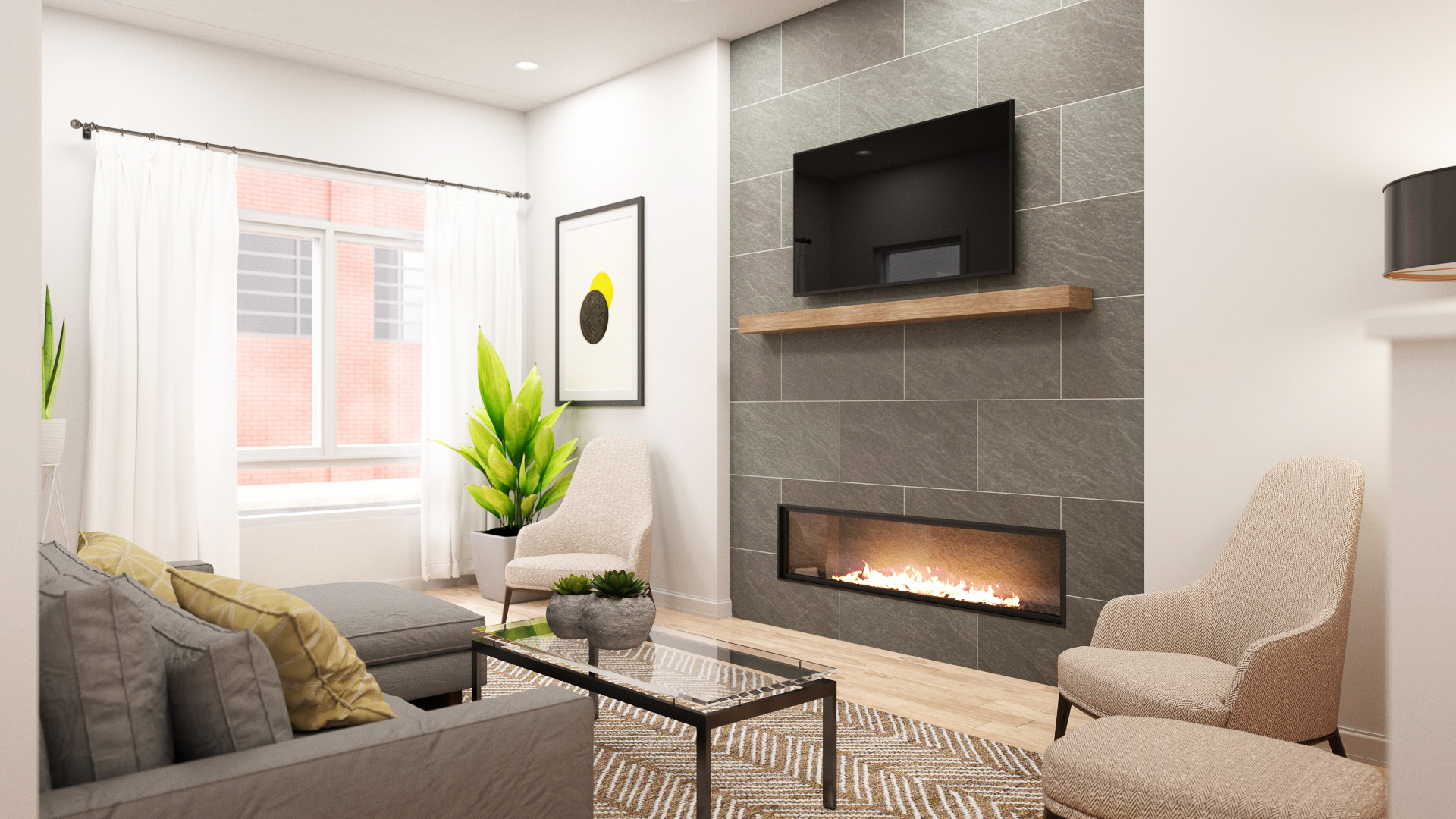 3D Posts Show What You're Capable Of
By making 3D interactive posts, you show that you're committed as a company to satisfying your clients. Few firms have adopted this new kind of social media approach, and you can be the first in your region to take it on. And when you do that, you demonstrate that you're willing to experiment with new things.
This will develop your brand, and it will make you a market leader. The future belongs to the bold, so be bold and implement interactive 3D posts into your social media campaign!
3D Facebook Posts Are Just the Start
By making your first set of 3D interactive posts on Facebook, you're starting a new journey. People will notice how you use this new media format, and they will be impressed at your ability to connect with people through social media. They'll talk to you more, and the more attention you get, the more clients will come in.
And new technology is coming out every day. Nobody can ever truly know what may be the next gamechanger when it comes to design or social media. All anyone can do is try to stay prepared.
And when it comes to staying ahead of technology, we do it best! Contact us for help making your next 3D post, and we'll be sure you connect with your audience and start selling homes immediately after the first like!