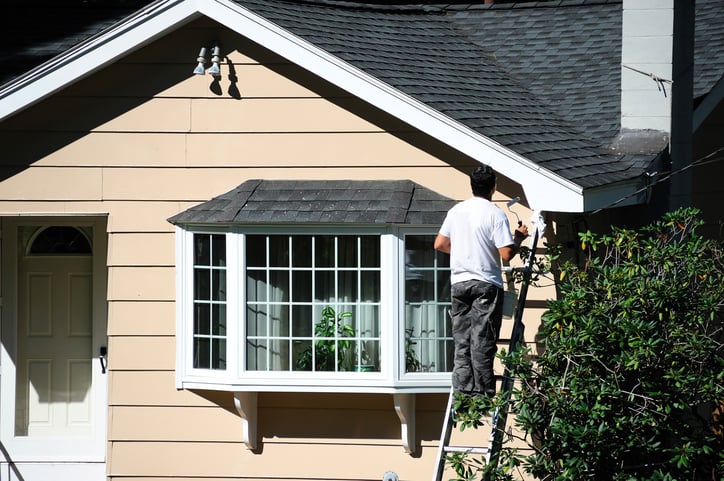 When it comes to painting a house, certain colors sell better than others! Learn some home staging training tips about the best colors to sell a home here! Home staging is an art. And now, it can be done virtually.
As with everything else in the art world: If done right, it's very rewarding.
Home staging can mean big money for sellers and agents alike.
From frustrated buyers to agents looking to boost their commissions, home staging has been a game changer.
It really works.
US News reports simply that, "A staged home creates more buyer interest."
And "with more interest comes more offers. As a seller, you could even find yourself in a bidding war."
Ready to watch the offers roll in? Let's learn more about how home staging works.
And then find out why color is key!
Home Staging Training 101: It Works
In the article, "The Art of Home Staging," The New York Times reports:
Staging allows homes to:
sell faster
for a higher price, and
for a larger return on the investment
Color is Key
Colors compliment the architecture when done correctly.
A major part of home staging training involves color.
But which ones should you use? Depends on the location.
Exterior Color
Exterior color first.
Experts favor neutral colors.
Roof
The roof is a way to showcase the character of your home's architecture.
Here are some great examples:
Blacks
Grays
Reds
Greens
Tans
Interior Color
For interiors, neutral palette is typically favored as well.
In some research, rooms are split by functionality.
Bathroom color doesn't impact selling price very much typically. But kitchens often benefit from yellows.
Again, the goal is to make the home appealing to the buyer.
Furniture and Interior
As with the exterior and interior of the home the interior decorating can have a major impact.
Check out to this report from The LA Times:
A home staging expert will typically swap out "colorful furniture for contemporary seating and accessories in more modern white and chrome."
Sometimes they will keep a few original pieces "such as coffee tables or simple artwork" that won't distract too much.
Remember, home staging is about the buyer. No distractions.
The Front Door
The front door is one place to let your color ideas pop.
Bored with all those neutrals? Experts say giving so flair to your front door can increase curb appeal.
Need proof the front door color matters? Learn what experts think:
Jim Rogers, President of Valencia-based Modern Masters and creator of the fade-resistant Front Door Paint collection: "It's like putting lipstick on the house."
Sara McLean, Los Angeles-based color marketing manager for Dunn-Edwards Paints. She says trends point toward "Everything from lemon to honey and amber."
Tommy Chambers, West Hollywood-based interior designer: "Pick a range within a single shade, because the light will really affect what it's going to look like."
Chambers also warns, "The first color you choose is usually not the final pick."
As with all aspects of home staging, think of the whole picture. Picking a front door color should accent landscaping, the architecture of your home, and the surrounding area.
That's where you move beyond color.
Beyond Color
Got color done? Now how do you integrate your color plans for selling with the rest of your strategy?
There are a number of ways 3D Real Estate Technology helps realtors sell more homes.
Ready to sell more? Click here, and we will give you an introduction on the many possibilities of using technology to boost your sales.