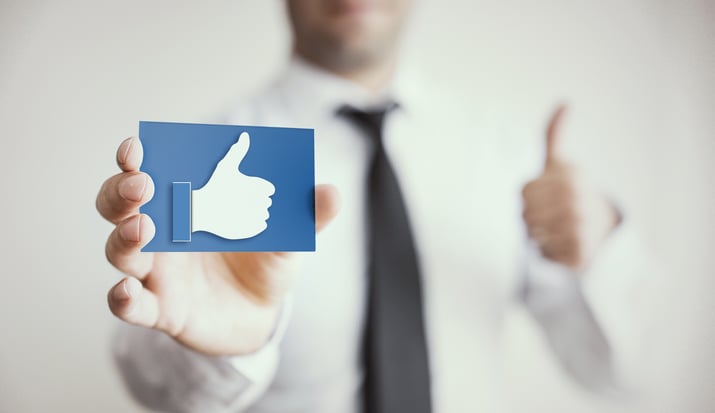 Facebook real estate marketing can be one of the most powerful tools at your disposal for bringing in new quality clients, but you have to know how to use it effectively.
Nearly every real estate agent on the web has a Facebook page for their business, so you need to be able to stand above the crowd.
But don't worry, we're sharing the essential tips you'll need to use Facebook to take your real estate business to the next level! Read on to find out how!
Get the Most Out of Facebook Real Estate Marketing
1. Include Lots of High-Quality Captioned Photos (and Videos)
It's no secret that people love good visuals, especially when scrolling through Facebook. And as a real estate agent, you should already understand the power of good photos of your home listings.
How interested is a person going to be in a listing with blurry photos and vague descriptions?
Facebook makes it easier than ever to post high-quality albums of the homes you have for sale, along with detailed descriptions of the house, neighborhood, school district, local points of interest, or whatever you think frames your listing in the best light.
Why waste time trying to sell a home to people who have specific needs and expectations that aren't met by a particular listing? The more detail you provide in your captions, the more time and effort you'll save trying to match the right home to the right buyer.
Another way to utilize Facebook's focus on images is to frequently change your cover photo to showcase a featured listing.
You might not get everyone to click on your albums to look through photos of your listings, but everyone who visits your page will see your cover photo. So showcase your best listings there!
2. Diversify Your Page Content
Now that you know how powerful images and videos can be in Facebook real estate marketing, the next thing you need to realize is that you have to focus on relevance rather than "engagement."
If your content is relevant to your target clientele, engagement will come naturally.
Getting lots of likes, comments, and shares on Facebook sounds like a great strategy. A few minutes spent on Facebook will tell you that it's what almost every promotional page aims for. But being popular on Facebook doesn't necessarily translate to closing on your listings.
Your goal is to sell real estate, so it's much more valuable to you if a person looking at your post is linked to your website rather than just leaving a comment about their opinions.
Your main focus should be on posting relevant content that builds your value as an industry expert. Post news and commentary on the housing market and economy. Post articles on common mistakes when buying a home. Anything that you think will be relevant to home buyers in your area.
Whenever possible, your content should also be targeted to the communities where you have listings, so put a focus on local events and community interests. Things that people moving into the neighborhood will want to know about.
You should be posting relevant links and articles like this at least three times a day to stay relevant and up-to-date with your readers.
3. Run a Highly Targeted Ad
Facebook caters to businesses in a lot of ways, but none more useful than its targeted ad feature.
You can create an ad that allows you to focus on a specific target geographical area, interests, hobbies, behaviors, age, gender, income level and more!
Try to focus on creating an ad that sends people to your website, ideally going straight to a sign-up form for your email list.
4. Don't Oversaturate with Self-Promotion
It's a common Facebook real estate marketing mistake to want to spend the majority of your time on Facebook promoting yourself.
And, why not? Your goal is to get customers and customers need to know what you're selling to buy from you, right?
If you're creating an ad, sure. But people don't come to Facebook for the ads. For the most part, they've learned to tune out sales-y voices online, or even block them completely.
For the best results, try to keep self-promotion to once every three days or less. This includes featured listings and customer testimonials.
You can promote your blog posts, but frequent "please work with me" posts will only make your visitors tune out, and make you blend in with all the other realtors on Facebook.
Your goal is to stand out, not blend in.
5. Create Helpful Tabs
For business pages, Facebook allows you to create tabs with helpful features and information for potential customers.
Your first stop should be creating a "Featured Listings" tab, where customers can find your best listings or ones that you want to sell as fast as possible.
From there, you can create tabs that link to your blog posts, resources on financing and buying a home, or anything that will provide value to visitors on your page.
Summary
Facebook real estate marketing is the way of the future, but don't make the same mistakes as every other realtor on the internet! Stand out above the crowd by using these Facebook marketing strategies!
Post high-quality photos of your listings with detailed descriptions, but don't neglect high-quality images on your non-promotional posts as well.
Experiment with the kind of content you post. Images, videos, articles, blogs, anything that you think would be relevant to your customers. Remember to focus on relevance, not engagement to position yourself as an industry authority in real estate.
If you focus only on promoting your business, listings, and customer testimonials, people will quickly tune you out, and you'll fade into the faceless sea of real estate agents on Facebook.
Utilize targeted ads to market to specific demographics of customers and weed out the customers who aren't a good match for your homes.
And finally, use Facebook business page tabs to add features and make the user experience for your customers as smooth and effective as possible!
If you use these strategies, you'll see your customer conversion skyrocket in no time! Don't wait, use Facebook real estate marketing today!